Is Starting a Business the Best Choice for You?
Depending Upon Where You Are in Your Life Right Now, Starting an Online Business Could Be the Answer You've Been Looking For…
I'm bestselling author, marketing strategist, and online entrepreneur Connie Ragen Green and I'll be your guide as we explore the concept of starting a business, specifically a business that can be run from home, or from wherever in the world you happen to be.
It wasn't until I turned fifty that I made the decision around starting an online business and become an entrepreneur. During the previous twenty years I had worked as a classroom teacher. In my spare time I had worked in real estate, but I never thought of it as my own business because I was assigned work by others, such as lenders and mortgage brokers.
The first thing I realized when starting my business was that I was going to have to think differently. This began with my thinking about how I would earn money in my business.
What's for sale? This is the question you must ask every day if you are to be profitable with any type of business. I'll share more on this topic later on, but for now I want you to begin to think of yourself as a small business owner.
The next thing I realized was that I knew very little about finances. I promptly stopped reading fiction and began reading books by successful marketers in this new world I was becoming a part of each day. I said goodbye, John Grisham and Elmore Leonard, and hello Seth to Godin and Joe Polish!
Educate yourself in finance, both business, and personal. When you don't even know what questions to ask, it puts you in a dangerous situation. Instead, accept that there are things you don't know yet and educate yourself about them while you are starting an online business.
Become an Idea Person!
Make a list of your ideas that fit in with your skill set or things you'd like to learn. Take a course, find a mentor, or get a business coach to help you get started faster. Doing the research beforehand is better than jumping right in. Give yourself a few weeks to explore ideas.
NOTE: Write down your ideas every single day. Then take the next steps to begin implementing the ideas you are most excited by to turn them into something that will make a difference for your bottom line.
Will This Business, If Successful, Give Me the Results I Desire?
Before picking the business you are going to run (probably for at least the next 10 years), make sure it's really what you want to do, and that is how you want to live your life. Imagine a day in the life establishing the business, and what a day in the life will be like once the business is well established.
You can literally start any type of business you want. There are very few barriers to entry for any type of business other than resources. Do you have the funds, skills, and ability to do it? If you do, go for it.
Starting an Online Business in Your 40s… and Beyond
Did you know that a landmark study of almost three million start-ups discovered that the best age to start a business is not as young as you may think? There are a lot of examples of entrepreneurs that started in their 40s (I was 50!) and older and are very successful.
How about Brenda Cascio, who in her late 40s started GB Design House – a wedding customization company which today sells more than a million dollars' worth annually.
Auria Abraham, at age 44, founded Auria's Malaysian Kitchen which can be found under the same website (https://auriasmalaysiankitchen.com/). She started mostly for work-life balance after having her first child at 39.
Reid Hoffman founded LinkedIn in his 30s, but was in his 40s when the business went public.
Carol Gardner started her company Zelda Wisdom (https://www.zeldawisdom.com/), a greeting card company, after a divorce. She's been featured on Oprah, Martha and various morning shows around the country.
There is one thing that stands out as a reason for this fact, and that is implementation or execution. You can have all the dreams and ideas you want but without executing the plan, you won't see success. And the fact is, people who are older with more experience tend to be much better at execution, although there are exceptions, of course.
Most people over 40 also have something that most 20-year-old people don't have, which is access to start-up funding. You may already earn a decent wage in your career, and you're more established and know more about what you want.
Maybe you have savings or equity in your home. Even if you were a stay-at-home parent, by the time you reach your 40s, 50s, 60s, and beyond, you still have more confidence in who you are and what you know (and are more aware and accepting that there are things you don't know) than a 20-something person.
You can start any type of business you are interested in, from digital companies to physical companies. You can create software or start a new clothing line. It's totally up to you. While there is age discrimination in the workplace, there is no age discrimination for starting a business; in fact, you're more likely to get VC (Venture Capital) funding if you're older and have more working experience.
The key to being successful with starting an online business is to do something you know, love, and really feel passionate about. You know how to do it because you have the experience to create your business plan and follow it to success.
As you see, you can start any type of business you can dream up if you have the right skill set and ability to invest in yourself and your idea and share the vision with the world. You can start a large business or a small business. You can start a solo operation or build a big firm. It's totally up to you and your goals.
Your best bet is to become the expert on your niche even before you begin. That way, it won't be a big shock when you start. Do your due diligence, identify your market, set up your start-up budget, craft a marketing plan, and go for it.
Don't forget to use the contacts you've built up over the years. You'll want to let everyone know that you've started the business or are going to, and you want them involved. If you are deficient in modern technology, consider bringing on other experts that have that skill either as a partner, employee or as a contractor.
The most important thing you can do when you have decided to start a business is to set a timeline right now for when you want to have your grand opening. Then get started on the planning and organizing so that you have a calendar full of things to do that will lead to your new business success.
If you ask most people when they will retire, they'll tell you they won't ever retire. Most people today actually plan to bring income home forever. Some plan to have side gigs or to work as a freelancer or consultant, and some plan to start full-fledged businesses. What's awesome is that there isn't really a better time in your life to start a business.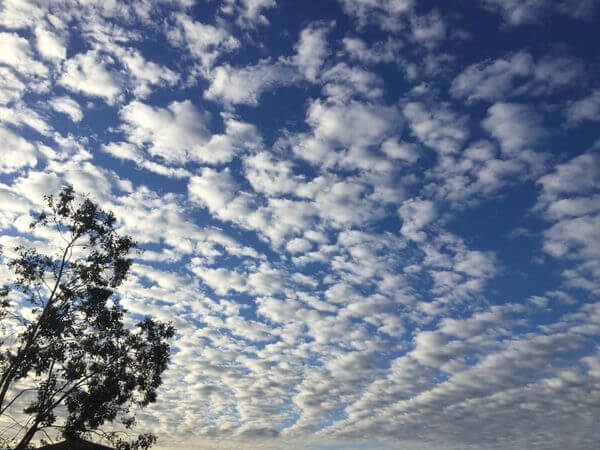 Here Are Some Businesses You Can Start in Retirement, Or at Any Age:
Local Business Marketing – My aunt and uncle started helping local businesses to have a presence online when they were both in their mid-70s. They continue to supplement their pensions by working about fifteen to twenty hours a week in their community. I've published a book on this topic: Local Business Marketing: Making the Phone Ring for Businesses Everywhere.
Consulting – Whatever you do now, you can do as a business owner, or as a freelancer, in a consulting capacity. If you're an expert, especially if you've written papers or books, becoming a consultant is almost a no-brainer.
Digital Marketing Agency – If you are experienced with marketing, you can start your own marketing agency. Digital marketing is a big thing today and if you have worked in this field a long time and have the experience, you can make an impact here.
You're going to be successful in whatever you do because you've lived a lot. You've experienced life. You know things that other people don't know just by having been on the Earth longer than them.
You Know What Hard Work Is
You've had a career; you know what hard work is. You've learned from others and know what to do and what to avoid. You're ready because you have all this experience.
You Are Dedicated
Having worked your entire life until retirement, you are a dedicated person who can stick to something for long periods, even if it's hard or not always fun. Having a business can sometimes be hard, and that is going to help you.
You Can Execute Your Plans
The thing that sets apart dreamers and entrepreneurs is execution. If you can implement your plans after you've done your due diligence, then you will succeed.
You Already Have Authority
When you're retired and have lived a good life, you already experience some trust that someone in their 20s won't automatically receive. For example, when is the last time you went to any type of consultant who was in their 20s that you trusted implicitly?
When you do decide to start a business at this age, it might be more enjoyable to find something that you truly have a passion for doing. Maybe you have a hobby that you'd love to turn into a business? Maybe you love your job now and want to start your own firm?
Whatever it is that you do, usually by retirement you are done with doing things you really hate, but you also know how to get through those things by outsourcing, delegating, or just scheduling it and putting your nose to the grindstone.
Starting an Online Business When You're a Stay-At-Home Parent
If you're a stay-at-home parent today, you're in luck. There are so many types of businesses that you can start that if you really want to do it and you take the time to choose wisely, there is truly no limit to what you can accomplish and earn in your own business.
When you start your own business, you can design it the way you need it to be for your family. For example, if you don't want to leave your house for the work, you don't have to. Choose something that enables you to stay home. If you don't want to be beholden to clients and customers during the day at set hours, you can accomplish that too. The sky is the limit.
Let's look at some flexible ideas that will take into consideration the family for a stay-at-home parent who wants to start a business.
Sell Your Arts and Crafts – If you are good at making things, you can start a business selling them. The key here is to set your prices higher rather than lower as they are exclusive handmade items. Don't price like Walmart; you're not Walmart and you're making something very personal and handmade.
Social Media Manager – If you are savvy with social media like Instagram and Instagram Stories and know how to get attention online, you can start your own social media digital agency and handle other businesses' social media. You can do this at 3 am while kids are sleeping if you must.
Bookkeeping Business – You can become a bookkeeper from home today. You may need to work with local people, but it's not difficult to set up automation for some of the work. You may need to go to your clients' offices to pick up paperwork weekly, but you can access everything remotely via your computer.
YouTube Star – Believe it or not, plenty of moms and dads are staying home with their kids, traveling, and doing all sorts of freedom-oriented things as YouTube stars. Just because others are doing it doesn't mean your idea won't work.
If you want to start a business as a stay-at-home parent, a good idea is to join some online groups and work closely with a Mentor who is already successfully doing what you want to do. If you really want to be an entrepreneur, take it seriously, do your research, and realize that if it seems too good to be true, it probably is. Having said that, there really are families making a lot of money on YouTube and other social platforms.
Starting a Business If You're Working at a Full-Time Job
If you have a full-time job but you desperately want to be an entrepreneur today, you can do it if you pick the right type of business. A digital business can be designed so that you don't have to do it during specific hours or times.
For example, if you decide to start a blogging business and make money as an affiliate marketer, it doesn't matter when you create your content if you publish content that your audience wants to see regularly.
If you're interested in starting an online business when you're already in a full-time job, here are some ideas to investigate for yourself.
Virtual Assistant – You can set up your VA business (kind of like a virtual secretary) to work in such a way that you are not available on call. You can have your clients assign work by a certain time for you to finish by a certain time. All they should care about are the deliverables.
Digital Marketing – If you start a digital marketing agency, you can easily do it while you have your full-time job due to software that enables you to schedule actions. So, on the weekends when you're off, you can feed ten emails into your autoresponder plus ten blog posts into your blog schedule, and it'll work for you all week.
Blogger – As a blogger, you can create the content for your blog whenever you have the time. The system will schedule the blogs that you set up to be published regularly. No one will realize you wrote it at 2 am or that you wrote all ten blog posts in a series in a weekend. You make money via ads and products that you recommend.
Graphic Design Artist – If you are good with Photoshop and other software that enables you to design beautiful graphics (from web banners to book covers), then you can start a graphic design business. If you build websites too, that's even more than your can do. Hire some help, and you have a real business that can go far.
Create an Online Course – Do you know how to do something that is super-cool and useful? Or, maybe it's not even useful but other people want to do it? If so, you can create a course. Today, the software available like Teachable.com or aMember.com enables you to deliver courses without you even being there.
Become a Writer – You can start a writing business by becoming an author and self-publishing via Amazon and Kindle, or you can actually write as a service for other businesses that need content for their websites, ads, and brochures.
There are many more ideas today that you can do from home even with a full-time job – even if you have kids at home. The main thing to consider is the flexibility that your business will afford you, and if it has the capability to earn enough money to replace your job or not. If it can't replace your job, you may want to find something else.
Are you considering starting a business because you dislike your job or you're ready for a career change? If you love the idea of giving up your current career and making a big change to become an entrepreneur, you're in luck because there hasn't been a better time to start your own business.
Take a Test Drive
Don't quit your job right away before you're ready. I spent a full year exploring my options and learning how to blog and do some affiliate marketing before I left teaching and real estate. You really do want to do this right for the maximum chance for success. For example, if you think you want to start a restaurant but you've not worked in one, you really should try to work in one a few times a week on your time off to get a feel for it.
If you want to start a digital job, you can test drive that easily at home via your laptop. You can give your idea a try by setting up a Facebook group for people who might want to buy your idea someday. See how much interest you can develop before quitting your job.
Be Willing to Commit
Sometimes when you want to change careers, you can get into a big hurry and act too fast. You must remember that even if you don't like your job right now, it is paying the bills. You'll need to be willing to work nights and weekends (or when you're off work) to make your dream come true. But if you are willing to make a commitment to it, you will be successful once your idea is developed.
Change Your Mindset
It's hard to think like a business owner when you are still in a job. However, you'll need to change your mindset when you are working on your business to that of an owner who is an expert over a person with a job. You're the one in charge now, so you want to do things your way and the most appropriate way that will lead to success.
Replace Your Income before Quitting Completely
You might not have to replace everything, but you should replace the needed portion of your income before you quit your day job to run your business full time. One thing to do is set up a budget. Read about the 50-30-20 budget, which is going to help you ensure you have enough to devote to your business.
Remember that the only thing that can hold you back from starting your own business at any time in your life is you. If you don't believe in your ideas, it's hard to implement them. One way to believe in your ideas is to study and research your audience and your industry until you become an expert on both.
What's for Sale?
Let's return to the question I asked you to think about at the beginning of this report. In order for any business – think about your local grocers, plumbers, veterinarian, and dry cleaners – they must solve a problem for people who come to them with something for sale. It could be a product, a service, or a combination of the two.
Take a close look at the problems you have dealt with and the solutions you have found. You will need to be creative here and do some "out of the box" type thinking in order to come up with ideas for you to begin with.
In my case, I wanted to resign from my teaching job and give away my regular real estate clients back in 2005. I discovered the online world and dipped my toes in the entrepreneurial waters to see if this was for me.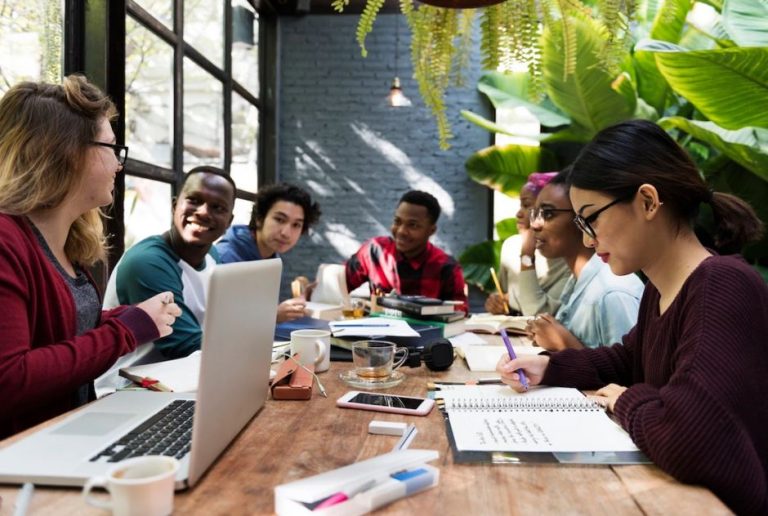 I've prepared what I'm referring to as a "Business Start Up Quick Start Guide" and I recommend you print this out as a reference…
Business Start-Up Quick Start Guide
Choose a Niche: There are many niche topics, but the most popular ones fall into one of just a few categories:
Health and Wellness
Business (online or brick and mortar)
Relationships (of ALL Kinds)
Hobbies/Sports/Do-It-Yourself (DIY)/
Personal Development
Stick with a niche within these for best results, at least to begin with.
Choose a Business Model
I recommend that you start with one or two business models. Once you're monetizing them, even in a small way you're ready to take on a third model for your business.
Writing eBooks on topics I was familiar with was my first business model. I'd worked in real estate for twenty years prior to coming online, so this made sense for me.
When a neighbor came to me with a request for help in her real estate business, I answered her in writing. I focused specifically in the area of "farming" – the process of marketing to a well-defined geographical area. I explained how you only needed to go in person and knock on every door four times each year, and shared the exact days that would be most beneficial.
Other business models include affiliate marketing, niche sites, consulting/coaching/mentoring, and marketing for local businesses.
Purchase Domain(s)
You will need to purchase a few domain names to get started with your business. I use and recommend both GoDaddy.com and NameCheap.com for this.
Do NOT purchase hosting from these sites! Why? Because it is best to use a domain registrar, such as the two I named above for your domains, while it is best to use a company known for its hosting plans and services for your hosting. Please, trust me on this.
Website/Blog Hosting
I use and recommend A2 for all of your hosting needs. From their main page at https://ConnieLoves.me/A2Hosting, click on "Hosting" – then from the drop-down menu choose "Shared Hosting" and then select the "Drive" Plan.
Also, you will use your own domain name that you have purchased from GoDaddy or NameCheap – see above – and NOT transfer your domain to A2, register a domain with A2, or use a temporary domain from A2. This is important!
Set up a WordPress Blog – I have three of these: My name site is at https://ConnieRagenGreen.com – I refer to this as my "primary" blog site. My secondary site is at https://HugeProfitsTinyList.com and this is where I blogged my first book in 2009-10. I decided to continue blogging here on topics related to marketing and authorship.
In 2019, I started a third blog at Monday Morning Mellow to share more personal stories. You do NOT need more than one WordPress blog/website to begin with, and the people at A2 will walk you through the simple setup.
Autroresponder Service
In order to build a list, you'll need to sign up for an autoresponder service. I've used and recommended AWeber for well over a decade now. You may even get started for free at https://ConnieLoves.me/AWeberFree, and they will only begin charging you when you reach 500 opt-ins. By then you'll be making money and paying for this service will make sense. Staring an online business means building some relationships.
Offer a Free Giveaway
You'll need something to offer people when they visit your site. This is referred to as a free giveaway or an ethical bribe to encourage them to opt in to your list. I suggest choosing a topic that shows your interests and expertise and writing about five pages about it to share with your prospects. You may also use private label rights content – PLR – and there are many excellent providers of high-quality, pre-written content on a myriad of topics. Download some free PLR content from people I know and trust at https://ConnieLoves.me/PiggyFree.
Create a Simple Product – I must emphasize the SIMPLE part here, as over the years I have watched as hundreds of people have attempted to create information products to sell online that become more complicated at every turn.
Instead, choose a topic you are familiar with and that you could teach someone else to do very quickly and easily. My first product was about writing and publishing simple and short (about 500 words) blog posts, including an "Author Bio" at the end that recommended an affiliate product, and then syndicating those posts as articles on the directories we were using at that time.
If you feel that you need additional help with product creation, I'll recommend an amazing training from someone I work closely with. It's called "Product eClass" and includes a month of email mentoring with me. Go directly to https://ConnieLoves.me/ProducteClass to take a closer look.
Become an Affiliate Marketer
I got my start with earning income online as an affiliate marketer. That first product of my own that I mentioned above was not created until I'd been online for almost a year. It made sense for me to recommend the people, products, courses, services, and programs I was spending time and money with and benefiting from. You may wish to become my affiliate.
Have a Presence on Social Media – The thing I love the most about social media, is that you don't have to be there in person! Social media was in its earliest stages when I started online in 2006. I have a presence just about everywhere, but my primary focus is on Twitter – I'm at https://Twitter.com/ConnieGreen – and on LinkedIn – I'm Connie Ragen Green there.
I recommend you set up profiles on a few different social sites and then spend some time to discover where you feel most comfortable. My community knows that Twitter is where they may find out exactly what I'm sharing each day, and it's much faster and easier than even looking for my email messages.
There you have it… This Business Start-Up Quick Start Guide is enough to get you set up as you are starting an online business. If you need more information or would like to be mentored by me in the future, please reach out to me personally.
Connie Ragen Green is a bestselling author, international speaker, and online marketing strategist who is dedicating her life to serving others as they build and grow successful and lucrative online businesses.
Visited 1 times, 1 visit(s) today