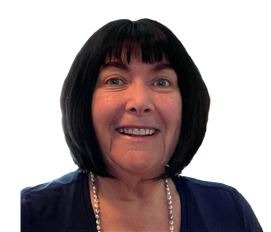 Making huge profits with a tiny list is not only possible, it's something I have come to be known for on the internet! My name is Connie Ragen Green, and I've been making a full time living online since 2006. I have successfully built a lucrative income with a very small list. In fact, I was earning six figures a year long before I had one thousand people on my list, and I can teach you how I did this by following some simple marketing strategies based on affiliate marketing, product creation, and joint ventures. I am now a list relationship coach, helping others to build a relationship with the people on their lists in order to increase their online income.
The mission of this site is to teach you how to monetize your list, no matter how small it is. I will share what has worked for me, and welcome your comments and suggestions for what other information you would like for me to share with you.
Even though it is important to be continually growing your list, you certainly do not need a huge list in order to make an excellent living with your online business. Thanks for being here, and be sure to sign up on the right to receive an email notification when I write a new post twice each week. Feel free to leave a comment on any post that resonates with you, and share your own experiences about making big money with a tiny list.
All of my books on topics of entrepreneurship are now available. Find out more by visiting my author page on Amazon or Barnes & Noble to order your copy today.
It is my hope that you will join me on your journey of turning your ideas, interests, and passions into a lucrative online business. The first Weekend Marketer Live Workshop was in October in Las Vegas, and was so well received that I hosted two more – one in April of 2014 and the third one in October of 2014. During 2015 I moved my live event to Los Angeles, and in 2019 and 2020 it was held there during September and March and then hosted in Santa Barbara during the first week of November as a Retreat Workshop.
My Next Live Event Will Be in Santa Barbara during the late Spring of 2024. The Focus is "Clarify Your Message, Enlist Your Tribe" and Details Will Be Available Soon.
My popular book, Doing What It Takes: The Online Entrepreneur's Playbook continues to receive critical acclaim. This book is the culmination of everything I have learned since coming online in 2006. Join my list to receive information on this and other topics by typing in your name and primary email address in the box on the right hand side of this site.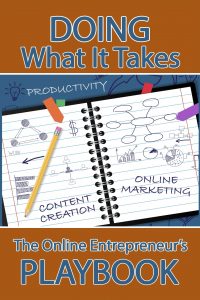 Visited 1 times, 1 visit(s) today