Skills Every Successful PLR Seller MUST Have!
Selling private label rights (PLR) content can be a lucrative business model if you have the right skills. It's hard work, but since online marketers are always looking for content that's informative, engaging and reliable – it can be an excellent source of income. Selling PLR online successfully is a worthwhile endeavor.
Even with all the hype about ChatGPT, astute marketers understand that human writers are superior because of their ability to inject their 'voice' and personality into their content – and it's this type of content that resonates with readers and builds a loyal audience.
Many newbies have tried their hand at selling PLR, but unfortunately, most fail. They may make a few sales here and there – but they never gain traction, and they just don't know why. Here, we'll look at 7 skills you MUST have to be a successful PLR seller.
1. You Must Know How to Create a Product That People NEED
Writing a pack of 10 articles is just not going to cut it these days. PLR buyers want more content at competitive prices. The amount of content you offer in your PLR bundle will determine if your product is attractive to buyers.
All too often, marketers want to charge what they believe they're worth (often overestimating their own worth) – and their pricing and quantity of content does not appeal to the masses. So their sales are a trickle rather than an avalanche.
You'll need to experiment with both the quantity of content you offer and your pricing until you find the sweet spot where you're not undercharging or overcharging. The customer is happy and so are you.
Besides the price and quantity, you must know how to create content for trending niches. If some lean belly juice is a hot seller on ClickBank, creating articles on juicing and angling them to promote the lean belly juice product will ensure that you get sales.
It's imperative to understand that you're selling PLR to marketers… not end users. You're not selling content to the person drinking the juice – you're selling content to help marketers (affiliates) promote that juice for commissions.
Once you understand that your target market is other niche marketers and affiliates, you'll know that your content needs to help them achieve their marketing needs.
They'll either be selling your PLR products as their own… or using it to drive affiliate sales and so on. Do you see the angle from which you need to approach your content creation now? Excellent.
It goes without saying that you'll want your product to be top shelf. You don't get a second chance to make a first impression.
So make sure that every product you put out is stellar. This is the best way to build a solid reputation in the business and make repeat sales.
2. Copywriting, Persuasion, and Creating Effective Sales Copy That Makes Sales

Once you have a product to sell, you'll need to be able to write copy for your sales page. You could hire a copywriter for a few hundred bucks… or you could use ChatGPT to assist you.
Whichever way you go, having persuasive copy is crucial to making sales. There's no such thing as a long sales page… only a boring sales page. It's better to write more than less.
Leave nothing out. Tell the potential exactly what your product is and how it can help them. When you truly believe in your product, the person reading your copy will feel it.
Spend time learning how to write good copy. You don't need to be an A-list copywriter… but you do need to be good enough to get your offer to sell. Once you get the hang of it, you won't need to pay any freelancers to do it for you.
3. Tech Skills Are Worth Learning
Yes… you can hire someone from Fiverr or Upwork to help you. But why not learn it yourself? Being tech savvy will mean being able to make tweaks as and when you want without waiting for someone else's help. You'll save hundreds or even thousands of dollars by mastering the basic tech stuff. It's really not difficult at all. Tech skills may include:
Building a sales page
Setting up the offer with buy buttons
Setting up automation to add buyers to your email list
Protecting your download page
And so on
It may seem intimidating getting all the moving parts to work smoothly… but you only need to learn it once. If you face any hurdles, you can always do a Google search for answers or look on YouTube for tutorials. Most tech problems can be easily overcome if you proactively look for answers and try to solve the problem. The more you do, the better you'll get at it – and your confidence level will increase.
There's no such thing as a 'tech unsavvy' person. Just someone who hasn't learned the ropes. If you can drive a car or tie your shoelaces, you can handle almost all the 'tech requirements' associated with a PLR business.
4. Networking to Build Relationships and Find JV (Joint Venture) Partners
Networking is essential if you wish to get support for your PLR launches from other PLR sellers. A lot of the popular PLR sellers are on Facebook. Befriend them and try to get to know them. Selling PLR online requires ongoing connections with others.
Don't immediately bombard them with your offer/s. Make sure you build a relationship first. Buy a few of their products… or try promoting their offers… or commenting on their Facebook posts and so on.
Be active in popular PLR-related Facebook groups. The more visible you are, the more likely you are to get support when you launch. If at first you get turned down, don't feel dejected.
Over time, you'll gain trust and a reputation… and more marketers will support your launch. You must play the long game.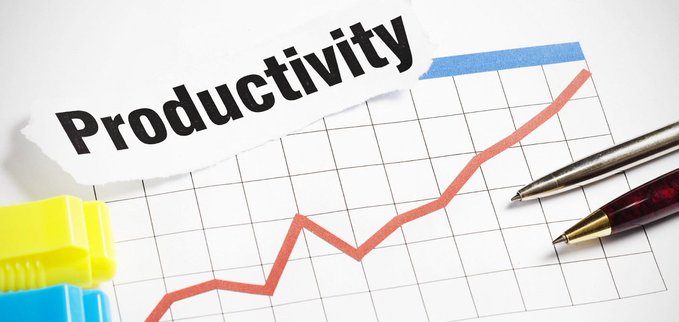 5. List Building Makes You Even More Productive As You Begin Selling PLR Online

List building in this case means being able to drive traffic to your landing page while building an email list…  and it also means knowing how to automatically add buyers on to your email list.
The latter is easy – the former is difficult. But, spend time with this and you'll be more productive than you ever imagined.
Once you've figured out how to sync your offers with your autoresponder, anyone who purchases your product will be added to your email list. Easy!
Trying to build your list by using free or paid traffic will require time and/or money. If you're going the free route, it'll require consistent effort and you'll need to be a content creation maniac.
If you're using paid ads, you'll need a budget and there'll be a learning curve as you figure out which ads convert and which don't.
One way or another, you'll need to learn how to drive traffic. Pick one method and one platform and go all the way with it. If you're going with free traffic, Facebook groups are best.
If you're going with paid traffic, Facebook ads and Google ads are best, though both can be temperamental. So wade in gingerly and make sure you know their terms and conditions so you don't flout them.
6. Email Marketing Makes Selling PLR Online a Breeze!
Building a list is only half the battle – the other half is building a relationship with the list. Gotta keep building! Share value with your subscribers and make sure your content teaches and guides them. In a sea of marketers who are only trying to sell, sell, sell – be different and guide your tribe. Focus on them rather than the dollar.
Show them how to use the PLR they buy. Help them with their tech challenges. Create videos/tutorials that will assist them. There are so many ways to provide value. Get this right and your subscribers will be with you for years to come.
Learn how to write emails that are engaging and informative. This is a highly crucial skill to have. When your subscribers trust you, they'll gladly buy from you.
7. Be Willing to Hone Your Affiliate Marketing Skills
While you can make a good income creating and selling your own PLR, your earnings will exponentially increase when you include affiliate marketing in your 'repertoire'. This is an added benefit of selling PLR online!
By promoting other PLR sellers' products, not only will you earn commissions, but it will help with your networking too. Other vendors will be more likely to support your launches because you helped them out. One hand washes another.
That said, do NOT promote any ol' offer under the sun. The products you promote must be of high quality and the vendors must be reputable. There are so few trustworthy vendors in this scene. So be very stringent when choosing a product/vendor to promote.
If their content is lackluster and you promote it, your subscribers will 'blame' you for their purchase. You don't want to be tarred with the same brush, so choose your affiliate offers wisely.
When doing affiliate promotions, it's a common practice to offer bonuses and other perks to tempt your subscribers to buy through your link. If you wish to do well here, your bonuses must be outstanding.
Of course, having a big email list helps – but there are countless cases where marketers with a list of a thousand people have won affiliate contests beating out other marketers who had a list on 10,000 people.
Why and How? It was because they had a good bonus and their email marketing was on point. Don't count yourself out just because you don't have the numbers. Selling PLR online will build your list exponentially, if you take the time and make the effort.
Being a successful PLR seller is about being proficient at the 7 skills above and staying consistent. Make small improvements over and over.
With time, you'll be a content creation powerhouse with a rock-solid reputation. From there, it's smooth sailing all the way. Just maintain your quality and keep at it, and selling PLR online will become a valuable income stream. Rome wasn't built in a day, but they were laying bricks every hour. Start building your PLR business today.
I'm Wall Street Journal and USA Today bestselling author, independent publisher, and serial entrepreneur Connie Ragen Green and would love to connect with you. If you're new to the world of online entrepreneurship please check out my training on how to sell yourself at Sell Yourself and Your Stuff and learn how to gain an unfair advantage when it comes to building a lucrative online business.