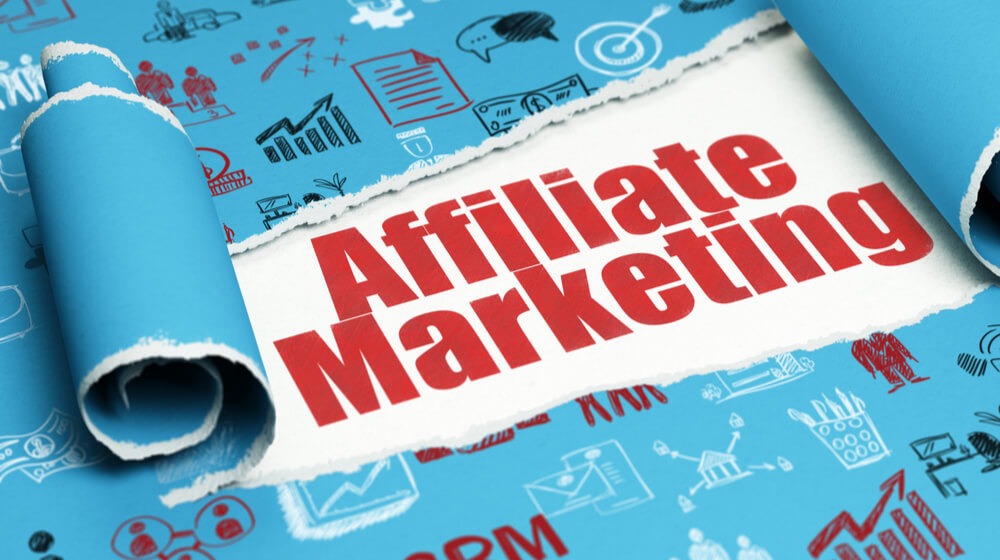 Welcome to my 10-Day Affiliate Marketing Challenge! This is an exciting journey to be on because as an affiliate marketer, you're able to have so much flexibility and unlimited earnings in return.
This is one of the few business models with an extremely low financial requirement (in fact, you could do it for nothing if you wanted to, but we'll go with some basic tools and keep costs under twenty dollars a month).
Day 1: Pick a Profit-Pulling Niche
Your first task during this affiliate marketing challenge is to spend some time strategically choosing a niche. There are a few criteria I recommend in order to make this a successful pursuit. First and foremost, don't pick a niche you have no true interest in.
You don't want to have to feign interest in a topic, and as you'll soon see, your enthusiasm and knowledge can help you build a loyal audience who routinely buys products through your links.
Another thing you want to look for is a niche where there are ample products to promote. You can choose a niche that has both digital and tangible products in it, if you want to expand the possibilities for your promos.
These would include niches like gardening, survival, anti-aging, weight loss, fitness, pet care, and more. All of these niches have consumers who buy products to use, but also some to learn from, like courses that teach them how to build a homestead or how to maintain good brain health as they age.
There are some niches, such as toys, where there won't be a digital course opportunity to promote – and some, such as marketing, where the tangible products are few (if any) to be found.
Choose something you're both excited about and that you can earn from. Whether it's cooking or golf, painting or parenting – you want to immerse yourself in a niche where your insight is going to be valuable to your audience.
Look up affiliate programs for your niche and see what the price point is of the products and courses, and then see what your commission rate would be. If you see that your content efforts will be worthwhile as an affiliate, then it might be something you want to pursue. Let's continue to the second step (or day) of your affiliate marketing challenge, shall we?
Day 2: Set Up an Affiliate Review Blog
In order to have a successful career as an affiliate marketer, where you are in control of the majority of your own content, you want to have a blog where you can post your product reviews.
This is where the small investment of owning your own domain and paying for hosting is a worthwhile expense. There have been many different platforms over the years that have allowed affiliate marketers to post their links to their audience.
Then, for no known reason, the affiliate's profile or account is banned unexpectedly, causing them to lose their entire business overnight. You don't want to put in weeks, months, in years building your affiliate business, only to have it wiped out in an instant.
The first step in protecting your future affiliate income is to brainstorm a domain that will work well in your niche. Ideally, you will secure a dot com extension for a domain that speaks clearly to consumers about what the site discusses.
You can use a variety of keyword tools to help you narrow down words or a phrase that is memorable and easily conveys the purpose of the blog. For example, you might use the word best in front of your niche product name, such as: bestdogproducts. com or bestfitnessgear. com.
You could also use a word like reviews in your domain name, such as: dietplanreviews.com or marketingcoursereviews.com. There are many different ways you can select a domain, but make sure it's not so vague that the consumer has no idea what the site is about.
A domain name will cost you less than ten dollars per year, but you can often find coupon codes that will allow you to buy it for just $0.99. Next, you want to find a good hosting company to work with that will host the files for your blog.
You can use a simple, yet complete hosting package from a company like A2Hosting (Sign up for "shared" hosting and the "Drive" plan) that I use and recommend to everyone I teach and mentor. You don't need to get a large hosting package because you'll just be starting with a simple WordPress blog.
Once you have the two connected, you will want to log into your cPanel and click on the QuickInstall option that will automatically install your WordPress blog for you in mere seconds.
The system will give you your login information, and at that time you can log into your dashboard and customize your blog any way you want so that it reflects your niche topic and has a nice layout for the content you are going to create.
Day 3: Create Accounts on Top Affiliate Platforms
Your blog is now waiting for content, but in order to make it profitable, you have to be able to monetize it. You can do that by applying to affiliate programs for digital and tangible vendors and using your affiliate code to earn money whenever someone buys through your link. Doing this early on will increase your productivity exponentially.
The first thing you have to do is get signed up to the platforms so that you have a profile that the vendor can look at. When you are new, you may initially find yourself getting rejected due to the fact that you have no statistics to consider.
However, you will find many vendors who will give newbies a chance to succeed and build their portfolio of conversions. Before you get started, you may want to add some niche relevant content to your blog so that they can see your content abilities.
When it comes to recommending digital courses, you may want to look at sites like ClickBank, Warrior Plus, and JVZoo. These will have courses in a variety of niches, such as marketing, health, relationships and more.
Make sure you completely fill out your profile and use your name so they can look up to verify who you are. If you are planning on recommending tangible products, then you can sign up at Amazon, Share-a-Sale, and Commission Junction.
Make sure you look at the rules and regulations for each affiliate platform that you plan to promote from, because some will require things like an affiliate disclaimer. There are also digital tools that you may be able to recommend to your niche readers. I'm sharing as much detailed information as possible with you during this affiliate marketing challenge.
For example, if you are in the marketing niche, you could promote hosting, video editing programs, keyword tools, page builders, and more. If you are in another niche, such as weight loss, then you may be able to promote things like a digital subscription to a weight loss program.
There are also direct affiliate programs that you can apply to for some vendors. Simply go to Google and type in your niche name and the words affiliate program. You will find many vendors who will pay you directly without going through a third-party platform. These may include things such as subscription boxes, if it is relevant to your niche. If you've been keeping up so far, your 10 Day Affiliate Marketing Challenge is moving along well!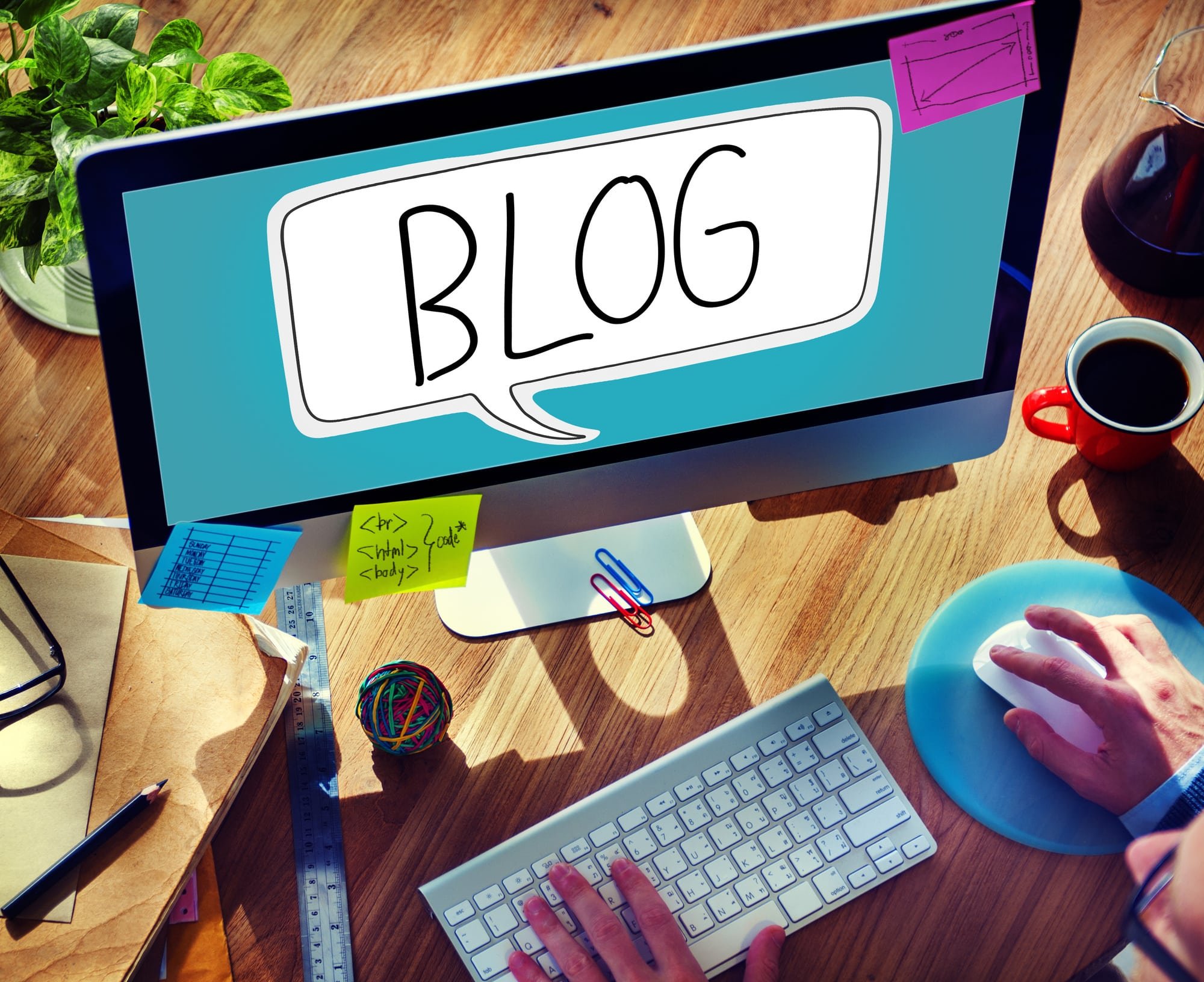 Day 4: Choose a Slant for Your First Affiliate Post
As your approvals begin to come in for promoting certain products, you will want to start developing content ideas for your upcoming reviews. There are many different slants you can take when you are reviewing products.
The most common one many marketers use is a direct and thorough review and promotion of one particular product. For example, if you are promoting an email autoresponder system like Aweber, then you may write a thorough review about all of its benefits and features.
However, that's not the only slant you can take for your affiliate review posts. One thing that many people love to read are lists. Therefore, a top ten, top five, or even top three list of products can go over well with your audience.
There are often many different products to choose from for any niche item, and consumers like to know what is ranked at the very top so that they can choose based on the various benefits and specifications.
Another slant you may want to take is pitting two different products against one another. For example, you might want to pit one email autoresponder system against another, such as Aweber versus GetResponse.
In this type of review, you will have to showcase the differences between the two, and also specify what features are exactly the same, if any. Price is a big consideration for many consumers.
Therefore, you can use this one aspect of the buying process as the foundation for your product reviews. For example, many people seek out products based on a budget. So you could write a post like, top five meal prep subscriptions for those on a budget.
It's not always about saving money, though. You can also do reviews where you are offering all three price tiers for the consumer. That would include those on a limited budget, those who have no budget whatsoever, and everyone in between.
Sometimes, if you are reviewing a product, it's always a good idea to at least mention an alternative based on price. For example, if you have a product review for a very cheap item, you may want to add a little note at the bottom that says, "If price is not a factor for you, then you may want to consider this product instead."
Another type of review slant you can use is to base your review on the purpose of the product. For example, if you are reviewing countertop kitchen mixers, then you may want to have a slant such as, the best countertop kitchen mixer for cookie dough or pizza dough. Or, if you are reviewing survival tents, you may have a review such as, the best tent for cold-weather climates.
Let's continue to the fifth step (or day) of your affiliate marketing challenge, shall we?
Day 5: Gather Information and Organize It Effectively
Before you can begin writing your reviews, you want to make sure that you are the best go to niche leader in the industry for the information that you provide. That means you will take time to conduct a thorough analysis of the product before you review it.
The first thing you want to do is investigate the backstory of the vendor or manufacturer. Are their products known for quality and durability as well as effectiveness? You want to know what consumers have thought of them in the past – from the very best opinions all the way down to the very worst.
Somewhere in between is probably the truth. If you have any experience of your own with the vendor or manufacture's products, you want to jot that down in your notes as well.
Personal experience goes over well with consumers when they are reading a review. Sometimes, especially with digital courses, you will find sales pages that are extremely vague in detailing what a product is about.
It seems as if the vendor doesn't want to give away any secrets, so instead, they make the consumer take a huge risk. If you find this in your own investigations, simply reach out to the vendor and inquire about a bit more detail.
They will often be willing to discuss it with you as long as you're not going to divulge everything that is in the course in your review.  Think about what your readers want to know.
If it's a tangible item, then they want to know things such as size, color, price, features, and even uses. You can often look at a product page on Amazon for a tangible item to see what kind of specifications people like to know.
You can also look in the questions and answers section to see what kinds of details or information are missing from the page that you need to include in your review. The comments section will also give you insight into what consumers wish they knew before, or what they were pleasantly surprised to learn – or even disappointed to learn.
Social media networks and forums, as well as some blogs, will often have commentary on digital courses and tools that will shine a light on what people wish they knew before buying.
For example, there are some vendors who will sell a course, but in order for it to actually work, you had to have bought the upsell tool or additional expansion course.
Once you have all of the details about the product, you want to organize it in a way so that the most important information is at the very top, and the least important details are at the bottom. This makes the most sense in terms of getting a review to convert well for you. If you've been keeping up so far, your 10 Day Affiliate Marketing Challenge is moving along well!
Day 6: Write a High-Converting Review Post
Now that you have gathered your information and picked a product to review, you want to put together a blog post that will be effective in converting your visitor into a buyer. Many affiliate marketers get a rude awakening when they do nothing more than copy and paste the bulletpoints of a sales page into their product review and find that it doesn't convert well for them.
The first thing you want to do when writing your review is to tap in to the emotions of the buyer right up front. What is their pain point that is driving them to consider investing in this product? If you can empathize with them and show that you understand their needs, you will be setting your review off on the right foot.
The next thing you want to do is go over the main product details. People want to know upfront without wasting any time what is included in the product, who the product is best for, what it can do for them, and any other details that you feel will give them a well-rounded idea of what the product is.
While some affiliate marketers steer clear of any negative commentary, if you want to be viewed as an honest and ethical niche affiliate that people return to for advice over and over again, you will want to come clean about anything lacking in the product.
If it is a digital product that is missing vital information, you can even create a bonus that fills in the gaps and makes the purchase complete for the customer. Consumers want more than just the basic details they can find on the sales page.
If you have any personal experience with the product, such as having seen or used it yourself, you want to include that in your review. They also want to hear any advice or tips you have concerning their use of the product.
For example, if you are reviewing a course that has video modules, you might be able to explain to them that the videos are lengthy and at what point in each video they may want to stop for a break for the day and resume the following day.
Or, you may have a tip about using a keyword tool and getting the detailed results that they are looking for. When it comes to tangible products, there are often many tips located in the comments section or questions and answer section.
You can sometimes find these on the manufacturer's website or in the user manual. Most consumers don't bother to look here, but if you give them the advice in your review, it will be very appreciated. Let's continue to the seventh step (or day) of your affiliate marketing challenge, shall we?
Day 7: Optimize Your Post for Search Engine Rankings
Writing a stellar blog post review is a wonderful start to your career as a successful entrepreneur, as I've been sharing with you here in this affiliate marketing challenge. However, in order to thrive and earn the kind of income you are seeking, you will want to master the art of obtaining free traffic.
This will be done partially through a strategy of ranking well in the search engine results pages (SERPs). If you are not familiar with search engine optimization, this is something you will need to begin studying from here on out.
It is constantly evolving as Google and other search engines change their algorithm to rank sites in a slightly different way. The goal is for you to appear at the top or on the first page of search results whenever someone types in a product name that they are seeking a review for.
Sometimes, the consumer doesn't know the product by name, but is simply looking for the best of something. So the first thing you want to do is include the use of strategic keywords and phrases within your content and title so that when they see the results pop up on their screen, they can click on the one that clearly shows it is what they are looking for.
These keywords and phrases should also be used in the tag feature. They can also be part of the category that you place the blog post review in, such as a category called low carb diets if you have a weight loss site.
You want to conduct a thorough brainstorming session and research session for both broad and long term keywords and phrases you can use on your site in these reviews. Search engine optimization is about more than just keywords, though.
You want to make sure that you are optimizing your site – such as through the use of alt code that will identify what an image is about. So if you have an image of the product that hyperlinks back to it, you can also have an alt code with a keyword or phrase that search bots can crawl to see what it's about.
Google has recently had added more details about what they want to see with product reviews in particular. Instead of just giving the consumer one place to buy from, they want you to give the prospective buyer multiple options.
If you have a product that is being sold on multiple sites, such as a tangible item that is available on Amazon, Walmart, and Target, you want to link to all three of these destinations so that the consumer has an option of where they want to spend their money.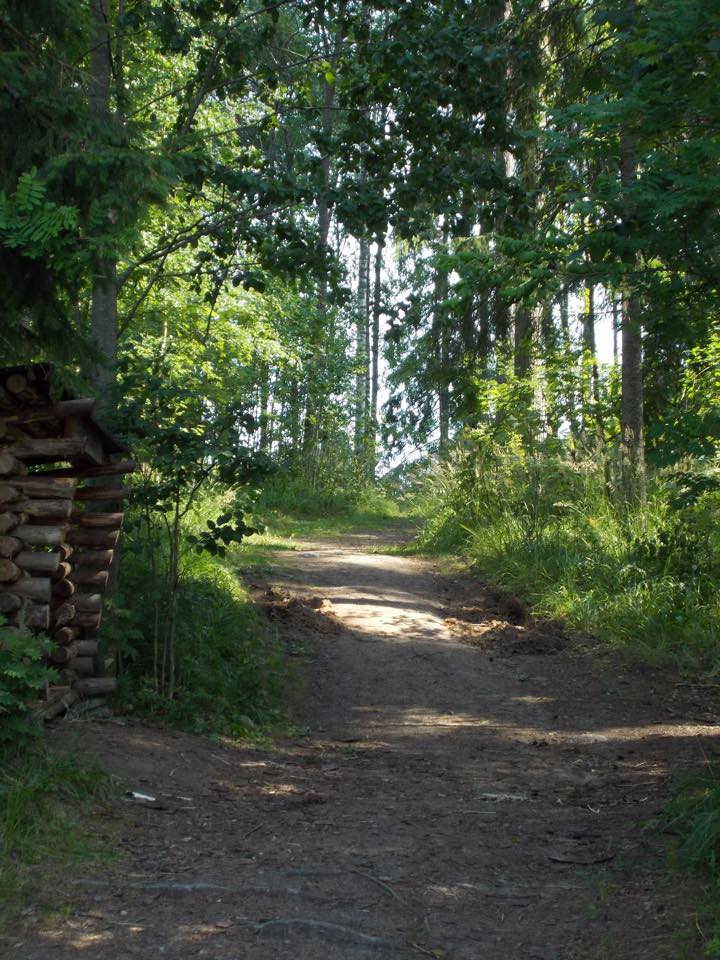 Day 8: Share Your Review Post on Social Media
After you have optimized your blog post for search engines, you will want to continue driving traffic to your product reviews. One effective way to do this in today's world is by using social media networking sites.
There are many different sites and apps you can use that will deliver free, targeted traffic to your website. Make sure you have social media sharing buttons on your blog post review so that others can share your review to their followers as well.
Whenever your post goes live, take the link to it and share it on Facebook on your profile, page, and/or group. If you are using some sort of image within your blog, either of the product or when you create images on sites like Canva, it will show up in the feed along with your text and hyperlink.
Next, create a vertical image that you can use to post a review to Pinterest. Once it's on Pinterest on your own board, others can pin it to their board and it has the potential to go viral. You can use a tool like Canva to help you make these images and they even have templates that will show you where the text and images go.
You can put a link in your bio or profile on Instagram and upload images or videos to this site to drive traffic back to your review website. Make sure that your target audience is using Instagram and that you use the hashtags that will help your post get found easily.
You may want to re-purpose your product review into a video and share it on YouTube as well. YouTube is the second largest search engine in the world, and many people bypass Google and go straight here to find the information they need.
You can even break your video up into a series and share it on TikTok, which now has over 1 billion users in many different niches. If your review is lengthy, you can even turn it into a podcast episode and share it as an audio file on a free site like Anchor.fm.
Many people like to consume information as they are multitasking, so that they don't have to watch a screen or read any text. Anchor will also syndicate your podcast to other podcasting platforms for you, so it has the built-in ability to go viral. If you've been keeping up so far, your 10 Day Affiliate Marketing Challenge is moving along well!
Day 9: Create Other Value-Packed Niche Content
Affiliate marketers are known for their ability to convey all of the details that a prospective buyer would need or want before spending money on a product. Ideally, this will be unbiased information that is provided in an effort to help steer the consumer toward the best purchase possible.
Unfortunately, many affiliates simply publish dozens of product reviews without any genuine interest in preventing the consumer from making a purchasing mistake. They are only concerned with their ability to earn commissions. This affiliate marketing challenge is intended to help you with this strategy.
One way that you can set yourself apart from these types of marketers is by providing additional value to your loyal blog readers. You should be posting content that is related to your niche, but not necessarily a product review.
While it's okay to link out to a product in these, the main point of the post will be to share tips and ideas as well as insight that you have about a certain strategy or concept within the niche. For example, if you have a weight-loss affiliate blog, you may have all kinds of product reviews that focus on diet plans, tangible items like food scales or weight scales, etc.
But you can also have tip blog posts such as how to lose weight by prepping all of your meals for the week on Sunday. That blog post should have a step-by-step guide of how to achieve this goal.
But inside of it, you are free to hyperlink the words meal prep containers so that if the reader does not have the supplies they need to fulfill your strategy, they can click out and find the ones that you recommend.
This way, you're not necessarily writing a review post, but you're still enabling the monetization of all of the content on your site. Not all of your posts will have monetization, but it's ideal for you to attempt to include it whenever possible for maximum productivity.
Having strategic, value packed content on your site is not only good for the consumers who are reading your blog, but it also benefits you in terms of getting approval with a variety of vendors who are only willing to allow true niche leaders to promote their products.
There are many vendors who will not approve just anybody. They are looking for those who have a rich blog with a dedicated following. This helps them prevent refunds and chargebacks from the buyers of affiliates who simply push any product just to earn a commission. Let's continue to the tenth and final step (or day) of your affiliate marketing challenge, shall we?
Day 10: Request and Reinvest for Your Future Reviews
You're almost finished with your affiliate marketing challenge – how does it feel? There are two things you want to put into practice today. These will help you make more of your affiliate blog, and while neither are necessities, both will make your job that much easier.
The first is to begin requesting review access to the digital products and courses you are about to promote. The earlier you can get review access, the better. For example, getting access to it before it launches gives you the chance to create launch jacking posts.
A launch jacking post is simply when you publish posts about the product before the masses, so that your post ranks high in the search engines, allowing you to dominate a launch when people begin searching for it.
But regardless of whether or not you conduct a launch jacking campaign, you still want review access before the launch so that you have ample time to go through the course and review it adequately for your prospective buyers.
You can often get review access for courses and tools just by visiting the JV (joint venture) page. Some vendors will share access to it with prospective affiliates. Or, you may simply have to ask for it.
While some will decline to give people they don't know a review copy (rightly so, since some scammers do this for freebies), others will allow you to see the course early if you tell them a bit about how you plan to promote the product, so they can see if you're serious.
When it comes to reinvesting, you can do this a few different ways. If you're reviewing tangible items, you'll probably have to pay for them. While digital courses often get comped to affiliates, unless you're a big influencer in your niche, chances are manufacturers are going to make you buy their tangible products.
So set aside a bit of money to purchase tangibles that you can make unboxing reviews of or conduct case studies of along with your other reviews. Even with digital products, if a vendor says no to your request, you may have to purchase it on the day it launches so that you can complete your review.
Another way you can reinvest in your affiliate business is to either outsource certain tasks to a virtual assistant (like publishing the posts) or purchase ready made blog content in the form of PLR (private label rights) that you can edit and add your links to as an easy way to shortcut your success.
By now, you can see that spending time with this 10 day affiliate marketing challenge has improved your chances of success a hundred fold, or even more!
I'm author, publisher, and entrepreneur Connie Ragen Green and would love to connect with you. If you are new to the world of online entrepreneurship please check out my comprehensive training on how to set up Funnels That Click and learn how to gain an unfair advantage when it comes to building a lucrative online business.
Visited 1 times, 1 visit(s) today