List Building for Steady Income Makes Sense!
It's hard to believe, but one of the most common problems unsuccessful marketers have in building a list is not knowing where to place their opportunities. List building for steady income is a worthy goal.
In order for people to become subscribers, they have to see your lead magnet and lead generation offer and have access to the form so that they can hand over their contact information.
Unfortunately, you may have buried your one opt in page so that it rarely gets found by your target audience. There are at least six different places or times you can present the opportunity to sign up to your list to a prospective subscriber.
Not only do you want to use each of these six items once, but you can use them across all of your websites if you have more than one domain for the same niche topic, which many marketers do.
For example, you may have a primary domain that covers everything to do with online marketing. But you may also have individual blogs and websites that discuss just one subtopic, such as affiliate marketing, search engine optimization, blogging, email marketing, and more.
If all of the topics are related to one another, you can use these same tactics with the same forms and funnel everyone visiting these different sites into one list that you can market to on a regular basis.
The first of the six spaces is you want to leverage for list building is the one you probably are already using – a lead magnet page. This is also known as an opt in page or squeeze page.
You are not limited to the number of lead magnet pages you have. We'll go into that more in a little bit, but for now, make sure you are using at least one lead magnet page that includes your headline, benefit bullet points, image of the gift you are offering, and the opt in form.
You can even embed a video on the page to help your visitor build a rapport with you from the very beginning. Being able to see someone on camera talking to them about the free gift they are offering often helps people set aside their worry about signing up on a spammer's list.
Another thing you want to make sure you are doing in terms of utilizing all six spaces for list building is to place a thin, vertical form in the sidebar of your blog. That way, if someone enters your site via a search engine results page that is listing one of your blog posts, they will see your free gift offer and the form right beside the post they clicked to read.
The only bad thing about a sidebar form is that if the visitor scrolls down to read your informative blog post, the form may go out of sight by the time they finish reading. One thing you can do to combat that, and leverage the third of six spaces for list building, is to include an opt in form directly beneath each blog post.
That way, if the reader has enjoyed the value you have shared with them, you can use a call to action as soon as they finish the content to entice them to sign up to your list and download your free offer.
The fourth space you want to use is the middle of the screen itself. Many people claim to despise pop-up forms, but the fact is, they work to convert visitors into subscribers if you use them strategically.
One of the main complaints people had with pop up forms is that it sometimes seemed as if you were unable to escape them. They either had multiple pop ups appear during a single session on a site, or exiting out of the pop up was intentionally made difficult.
Instead of trying to trick your prospective subscriber. Create a single pop up that either appears shortly after a visitor arrives on your site, or as they are clicking out to leave. Make sure you work to craft high-converting copy for this pop up and don't make it difficult technically for customers to exit or decline.
The fifth place you can include list building techniques is inside your products and in all content you release online. Whether it's a viral report you allow people to give away or an info product you're selling, make sure it has a note on where to go to download a free gift with a hyperlink to your lead magnet page.
Lastly, make sure that when you list a product for sale on a third party platform, that you connect your email autoresponder service to it. Usually, this will prompt the system to send out a confirmation email to the new buyer so they can automatically subscribe after purchasing your product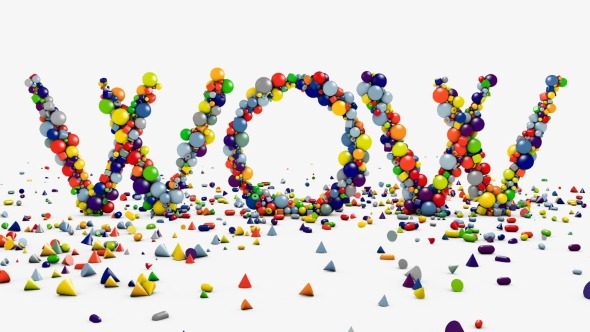 Make Word of Mouth So Good People Can't Resist Signing Up
You never want to underestimate word of mouth marketing. This is a simple strategy that costs nothing, but most marketers fail to leverage it to their advantage. It really requires very little from you, except making sure your reputation stays intact as an ethical, honest, helpful niche leader.
There are many instances where consumers will be desperate for help or guidance with something and will ask their peers who they should follow for the best advice on a certain topic.
You want your name to rise to the top of recommendations whenever someone needs help with the same niche you are in. This is not just about who can release the best products that people have to buy.
There's a certain threshold that must be crossed and providing free value to consumers before they spend money with you. That can be done via blog or social media, but it is highly effective when you can get someone on your list and send an email directly to their inbox that is personalized with their name and addresses a pressing the pain point or goal that they have.
The best way to generate good word of mouth is to make sure every piece of content you email out to subscribers hits it out of the ballpark in terms of value. Even if you are promoting a product in your email, you can still share value by either including tips related to the product or by simply recommending something that is going to improve their life in many ways.
What you don't want to do is engage in any churn and burn behavior. This is a common phrase among marketers who build a list with the specific intention of throwing anything and everything at them to earn a quick buck before the subscriber eventually exits the list.
When you are creating your email autoresponder, make sure you start with a personalized greeting that not only automatically inserts their first name, but also discusses a little bit about you or your life in a few sentences.
You want them to feel as if they are receiving an email from a friend, not being marketed to. After the introduction, you can either create an email that shares tons of value with tips and insight, or you can include your recommendation for a product.
Make sure you are periodically gauging the interest of your audience, either by inviting them to personally reach out to you with suggestions or commentary or by sending them a link to a survey on a site like SurveyMonkey Where you can poll them about things they are interested in.
Everyone always gets hung up about how often you should email out. The correct answer is as often as you need to. You don't want to go too long without your subscribers hearing from you because, unfortunately, they will forget who you are.
There are many subscribers who stay with niche leaders who send out emails every day, and those who can't tolerate more than once or twice a week. You have to do what you feel is best for the needs of your niche audience.
The one thing you may want to avoid is sending multiple emails per day. This can get exhaustive when someone is trying to clear out their inbox and repeatedly sees the same person showing up within hours, usually trying to sell or promote something to them.
Split Test and Promote Multiple Lead Magnets
Not only can you have a single lead magnet landing page, but you may actually want to develop many of them to attract subscribers two different slants or types of free gifts. You may have slightly different audiences on your various social media profile accounts, and a one size fits all lead magnet may not be a good idea.
First, think of the different slant you can have for your lead magnet. For example, you can cover the exact same topic in two slightly different ways such as one that gives a broad overview and another that gives a step by step tutorial.
You might slant one of your lead magnet reports for senior citizens and another for college students, if you were in a niche such as making money online. Having the ability to funnel your followers to an exact landing page that meets their needs can help you increase conversions and get people on your list.
Another thing you may want to consider is the media format you are offering. On one landing page, you might want to promote a 10-module video series as a free gift. You might use this when sending traffic from your YouTube channel to your lead magnet page.
Or, you might want to see how a text only or video only offer compares to a hybrid offer where you give the subscriber both options in their download. You can split test the results of these landing pages to see which ones convert better for you.
In addition to changing the offer itself, you can also split test different elements of your lead magnet landing page. Start with the headlines and change only that one element before split testing it to see which one performed better.
Then, move onto the bulletpoints on your page and change them one at a time or all at once to see which set beats the other. After you have done that, split test the call to action right above your opt in form.
You can also split test your landing page to see if text outperforms a video that you embed on the page where you are speaking to the prospective subscribers. You can even split test the form itself as well as the colors on your page, the fonts, and the length of text.
You always want to make sure that the lead magnet you are presenting to your audience is solving a need for them. You either want them to download it because it eliminates a problem they are having, or because it helps them achieve a goal they have set for themselves.
Create the kind of lead magnet that people would pay money for if you want to impress your new subscribers and convince them to stay on your list. If you simply slap up low quality lead magnets in an effort to get people on your list, many of them will download it, see the poor quality, and unsubscribe immediately.
Keep in mind that your offer does not have to be and immediate download or access code to a PDF or video course. Instead, it can be an email series that has dripped out over a period of several days or weeks.
You might have a five day email series that helps them get organized, you could have a 21 day email series that helps them create new habits, and you can even have a series of one a day emails for an entire year or more if you would like to drip out tips to their e-mail inbox on a regular basis.
Use Paid Ads to Drive Targeted Traffic to Your Lead Magnet Page
While getting organic traffic to your lead magnet page is ideal, it's also a process that takes time when you have to consider ranking your website content in the search engine results pages or gaining enough followers on social media platforms to send a good deal of new subscribers.
If you want to hit the ground running and boost your list numbers immediately, you can buy advertisements that will be shown to your exact target audience. You can start with a Google Ads campaign where your banners and ads are placed on other bloggers' websites so that when the person clicks through on them, they are sent to your landing page.
There are many bloggers who sell space on their sidebar as well as below their header directly, without using Google as a middleman. You can also find space like this on certain forums or other platforms that are willing to post your banner ad in exchange for a flat fee.
We talked about social networking platforms from an organic traffic angle earlier period but most of them also have paid ad campaigns you can run to target a specific audience using keywords of your choice.
You can run ads on social platforms such as Facebook, YouTube, TikTok, Instagram, Pinterest, and more. Don't waste time running an ad campaign on a site where are your target audience is not highly active And make sure you start with a small investment as you learn to master paid ads.
Another thing you can do if you want to pay for instant traffic to your lead magnet landing page is buy a solo ad from another marketer who already has an established list.
You can run an ad based on the number of people who will receive the email, and send the subscribers to any page of your choosing, such as a product or landing page. You may want to send them to a value packed blog post, but make sure you have your opt in form in the sidebar and below the post with a strong call to action to get them on your list.
Be a Team Player for Marketing Events That Get Subscribers on Your List
Sometimes, all it takes to help beef up your list is to roll up your sleeves and get involved in the industry where you are networking with others including both your competitors and your target audience.
As you increase your position in the industry as a niche leader, you will get invited to many different events that you may be hesitant to join if you are shy or feel unprepared to participate in.
However, it's a good idea to push yourself and join in so that your target audience can see the value you bring to the marketplace. This will make them want to get on your list as soon as possible so that you can help them with whatever they need.
First, keep an eye out for niche giveaway events that occur where marketers routinely have a page where multiple offers are listed with hyperlinks to each participant's landing page.
The idea is that each participant will send their own list to the page, effectively helping all of the other participants build their list as well. Usually, this is done with up and coming marketers who have at least one product under their belt and a few subscribers to start with.
Newbies who don't have anything to provide usually don't participate, nor do top level marketers who already have a thriving list. If no one has launched a giveaway event, you can arrange one yourself and be the host who recruits fellow participants.
Sometimes, these are not giveaway events, but paid bundles instead. You will see dozens of marketers including one of their products in a bundle that will be sold at a low price point.
Again, all of the participants in their subscribers to the page and affiliates that are not involved even get onboard so that they can earn a commission while helping you build your list quickly in the process.
Periodically, you will see a marketer who is hosting a webinar, and they need a co-host or guest that they can bring into the live webinar to interact with their audience and give a presentation.
You can show up with your knowledge and expertise, and during the introduction and conclusion, give a verbal call to action on where listeners or viewers can find out more from you by getting on your list.
Don't forget there are many in person niche marketing events that you can attend as well. Even if you are not in the marketing niche itself, it pays to attend these events where you can meet others who target the same demographic and strategize ways that you can work together to promote one another's products and help each other build your lists.
If you are in the marketing niche, make sure you attend these in person events so that you can network with all of your prospective subscribers directly. Even if you do not have a speaking role at the event, you can still share value at small gatherings and build a name for yourself.
Before you implement any of these ideas, make sure you work on creating an outstanding lead magnet offer and copy for the landing page that convinces people to take the risk of handing over their contact details.
I'm Wall Street Journal and USA Today bestselling author, independent publisher, and serial entrepreneur Connie Ragen Green and would love to connect with you. If you're new to the world of online entrepreneurship please check out my training on how to sell yourself at Sell Yourself and Your Stuff and learn how to gain an unfair advantage when it comes to building a lucrative online business.