What Is Opt-In Email Marketing?
Have you ever wondered what "opt-in email marketing" is and how it compares to bulk e-mail marketing? Being a newbie to online marketing, and likely having limited funds, can leave entrepreneurs feeling lost in terms of marketing and they end up turning to extreme cost saving options like free classifieds and newsgroup sites. Most marketing experts will tell you that these efforts are not only time consuming, they afford very few results.
Online marketing experts have compiled countless studies as to why online marketing works, as well as the techniques that are proven to be successful. Studies have also revealed techniques that prove unsuccessful. If you're interested in learning more about opt-in email marketing to promote your business, consider the following information before you decide on a method of advertisement.
First let's look at the process of sending unsolicited bulk e-mail:
Unsolicited Bulk Email is the practice of sending out huge quantities of e-mail to a massive list of email addresses that remain unverified or qualified. This practice is considered incredibly controversial and in many cases may be against the law. If you're considering this marketing tactic for your business; you must be incredibly cautious. Using unverified bulk emailing practices to promote your company could put your business and your reputation at risk; not to mention the possibility of huge financial fines.
The appeal of unsolicited email marketing, for many aggressive entrepreneurs, is very dramatic, and it has become incredibly popular because it's extremely inexpensive. Bulk emailing costs much less than standard mailing and is less labor intensive. Postage costs alone can cut into the profits of a growing company quite dramatically. To offset the costs, many companies will resort to the less expensive route, even though the risk is very high.
Unfortunately, massive bulk email to unsolicited clients is considered in poor taste. In most cases, potential customers will simply ignore your incoming email block your website or have you forwarded to a junk or spam mail folder. The worst-case scenario would include your company's website being reported to an Internet service provider resulting in your website being permanently banned from the World Wide Web. The bottom line is this; bulk emailing to unsolicited customers simply doesn't work. It doesn't get you leads and the risk is far too great, so don't do it!
Now let's review the practice of direct opt-in email marketing:
Opt-in direct email is the practice of sending out company e-mail to recipients that have requested contact with you and/or your company. It is possible to hire a company that will specialize in direct e-mail in order to promote your company legally, and without the hassles of bulk e-mail to unsolicited customers. Opt-in email marketing services offer you a legitimate way to reach customers who are actually seeking your services.
When it comes down to your bottom line, opt-in email marketing is always the way to go. This process may be a bit more time consuming and could potentially be a bit more labor-intensive, but the benefits far outweigh the detriments.
4 Steps to Generate Leads With an Autoresponder Via Opt-in Email Marketing

As an internet marketer, you already know how effective a tool a sequential autoresponder can be. However, there is one way to use it that you may not have thought of, and then again you may have and decided against it.
To be straightforward, this particular online marketing strategy has been around awhile. But, because it's so simple many folks, like you perhaps, have said it doesn't work, it's worn out, and it's no longer effective. If you have been one of those, you may need to rethink your position on this marketing tactic. Here's why…
Millions of new users come on line each and every day. The primary reason most of them come on line is to learn something new or get information that will help them solve a problem. These "newbie's" to the internet have never been exposed to this marketing tactic. So in today's modern internet marketing vernacular it's "an evergreen marketing tactic". Now let's get on with it.
Step 1: You need to set up another project directory on your Internet site. Come up with a universal password and user name which your present opt-in list folks will use and the new subscribers to your list. Name your new project "My Magic Steps To Astounding Weight Loss …" or something else which makes them want it. The next step may be the hardest part of the whole sequential autoresponder marketing tatic.
Step 2: Take the time to find some really valuable reports, eBooks, articles, scripts (are good), videos or perhaps software (Of course it must fit your niche market). Upload to your new directory for your subscribers to get hold of. Make sure it's free.
Step 3: Very Important! Prepare a short series of autoresponder messages (3 or 4) to go out to your list. They should create a buzz about what's coming from "My Magic Steps To Astounding Weight Loss …". If possible each of these messages should have a tidbit of good solid information. Naturally they will be in sequential order with the buzz building to cresando. Space them out over a week. In fact your sequential autoresponder will distribute them in the order you set them up in.
Step 4: Write an intriguing and curiosity arousing conversational "sales page" about "My Magic Steps To Astounding Weight Loss …" You must include the fact that this information/whatever are free. To make this tactic really work for you set a time limit or the number of people you are going to release this to. Make subscribers feel they are taking part in a very personal and private or even a secret marketing event.
A word of caution here! Don't make the mistake of not shutting down your offer when you reach the total number of people or the deadline date. You could damage your crediability with your new subscribers and your old subscribers. When that happens you may find yourself losing leads instead of gaining them.
Now here's the payoff!
Once all these good folks have opted in to your new list you can send out new notifications to them of what's going on with your ""My Magic Steps To Astounding Weight Loss …". You can also include information about other products which are in the same "niche market".
Go ahead and try the sequential autoresponder marketing tactic. It still works and it can be very profitable when used properly.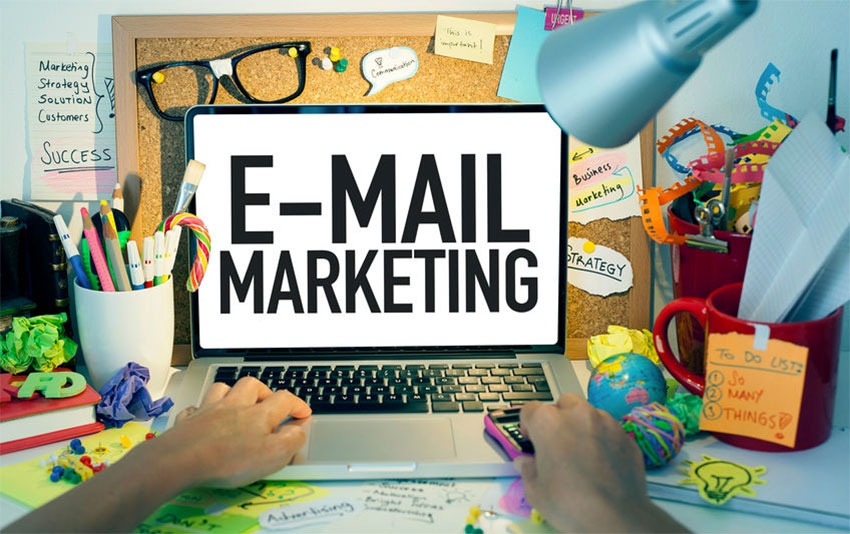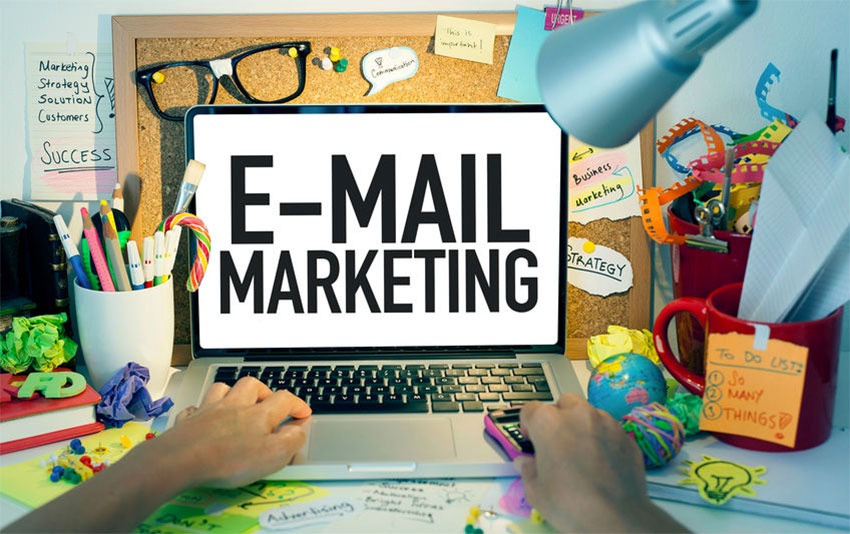 How to Choose an Email Autoresponder
An email auto responder is the software program that takes over as soon as one of your potential customers opts in to receive your newsletter, information or products/services. As the name hints, it will respond automatically, sending the requested information, and whatever else you tell it to. when it comes to making the purchase of an email auto responder, there are quite a few options to choose from. You could even decide not to purchase one but instead use one of the many free autoresponders available on the web.
Some free autoresponders include FreeAutoBot, SendFree, GetResponse and Responders.net. Keep in mind, however, that the free autoresponders don't offer many necessary features and they often make their money by sending out advertisements with your outgoing emails. These can be a good place to start if you are just starting to build your list but later on you will definitely want to try a more effective service.
One of the most highly reputable services on the web today is Aweber which offers a free 30 day trial. It's important to note that Aweber does require the double-opt in before you can send your list programmed emails. This basically means that your leads will opt-in once to whatever form you have on your website, blog, lead caputure page, etc. and then Aweber will send out yet another "permission confirmation" to the the opt-in email address. There are pros and cons to the double opt-in. The pros are that you retain higher quality leads who are definitely interested in what you have to offer and your emails will not be considered spam. The con is that you will lose leads this way because not everyone will re-confirm. Pricing with Aweber starts at $19/month and is based on total number of subscribers you obtain. Aweber also offers an affiliate program so you can make money when you refer others to them.
IContact offers the best starting rate at $9.00 per month, but this only includes your first two-hundred-fifty subscribers and goes up from there. Depending on your viewpoint, an advantage of IContact might be that it doesn't require you to use the double opt-in feature.
Traffic Wave also offers a 30 day test drive period. This service costs $17.95, which is fixed regardless of how many subscribers you have. The price also includes unlimited autoresponders and click track reporting. You also get unlimited ad trackers, a WYSWYG Editor, a lead generation page, several pre-built email templates and step by step tutorials to get you up and running quickly. Traffic Wave also offers a 10 tier affiliate program – you get paid commissions ten levels deep by promoting their service. Traffic Wave is also a double opt-in service.
These are just some popular choices of the many email auto responders available to you. You can also check out GetResponse (at the paid level), Oprius (another double-opt in service), and StreamSend, all of which offer free trial periods. However, I will highly recommend you go with AWeber, as it serves more people in the world of online entrepreneurship than any other company.
I'm bestselling Wall Street Journal and USA Today author, marketing strategist, and entrepreneur Connie Ragen Green and I would love to connect further with you to help you to achieve your goals. If you are interested in learning how to optimize the syndication of your content, please take a look at my popular Syndication Optimization training course and consider coming aboard to increase your visibility, credibility, and profitability.
(Visited 44 times, 1 visits today)