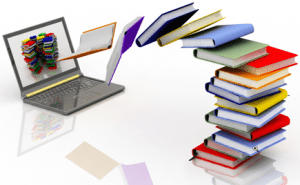 My first book was published in 2010 and I have since written more than a dozen books of the topic of entrepreneurship and online marketing. At first I saw this as a way to become more credible and visible as an author. Then it became a way for me to become a public speaker. But soon it made perfect sense that each of my books was actually a new information topic on one aspect of my overall topic of online entrepreneurship. Are you thinking of creating a book as an info product?
Thinking of the books you have written or will write as serving this purpose in your business will serve you well over time. Let's take a closer look at this strategy and how you can make it work for you, no matter what your experience or which niche you have chosen to work in as an online entrepreneur.
When I think about a topic for a new book I am really thinking about how I can serve my target audience by providing information that will help them to achieve their goals. For example, my first book was on the topic of how to make huge profits with a tiny list. This was actually an answer to the question of that time when people thought you have to have at least ten thousand names on your list before you could earn a worthwhile income on the internet. In my book I shared my personal experience of how I was able to reach six figures with fewer than a thousand names on my email list. Then I went on to explain how the reader could do the exact same thing using my steps and methods.
Along with writing the book on this topic I had created a popular blog, a free giveaway, a short report, a live presentation, and finally an online course on how to make huge profits with a tiny list. By following through with everything necessary to take the reader from beginning to end in a step by step manner, this book became a part of my information product funnel using my "book as an info product" business model. And because I continue to discuss this topic on a regular basis, this lucrative and proven "book as an info product" business model continues to earn me income and to brand me as a successful online entrepreneur who is willing to share exactly what is working today.
I have since used the strategy I am sharing here to create a book as an info product in the areas of using a book, your blog, and your podcast as an effective strategy, time management and productivity for entrepreneurs, developing the concept of being a "weekend marketer" until you go full time, and several others.
I highly recommend that you write a book as an info product based on your area of knowledge, interest, and expertise. Teaching others how to be successful is a noble endeavor that is worth your time and effort. Look at the topics you have been blogging about to see what you can put together as a free giveaway and as a short report. This will be the beginning of creating a book as an info product that can be an important piece in your funnel. And be sure to take a look at all of my books to see what I have been able to achieve that you may wish to emulate.
I'm Connie Ragen Green and I've been an online entrepreneur since 2006. If you are ready to get started on your journey to multiple streams of online income, visit my site at Online Entrepreneur Blueprint and download your complimentary training to get started today.
Visited 1 times, 1 visit(s) today