What Is SEO And How Does It Work?
SEO stands for search engine optimization. It refers to practices and tactics designed to improve the rank of a web page in organic search results. In plain language, it gets your website seen by Google, which in turn gets seen by people searching on Google. If you don't employ SEO, Google won't find your site and send the right people to it. When you ask yourself "What is SEO?" after reading this, your answers will be very different, I promise.
SEO practices involve the strategic use of keywords, chosen for their high search volume, throughout a site's content and metadata. These are the terms people are entering when they're searching for information related to your product, service, and site. The terms also tell Google what your website is about, so it will appear in search results when people type in your keywords.
Successful SEO relies on keywords and your site's linking structure, including both on-page internal links and external links from other sites. Sound complicated? It's actually not hard to do if you're willing to put in some time.
There are also SEO specialists who provide services to small businesses and work on the backend of their websites. However, you can handle your own SEO by learning a few strategies and tricks. It is much less complicated than most people realize.
Why Your Business Needs an SEO Strategy
There are several reasons why an SEO strategy is essential, whether you're a large company or a small business trying to expand its online presence. Here are a few:
Organic traffic is free…
The main motivation for small businesses to adopt an SEO strategy is that organic searches, not paid advertising, will be the primary source of your traffic. Companies who pay for clicks have a large advertising budget. Small businesses need to get creative.
Most people searching for information stay on the first page…
With organic traffic, people visit Google and type in questions or queries related to your product, service, or business. SEO helps your site appear on the first page of Google's search engine results for selected keywords, alongside the paid ads.
This greatly increases the chances that the link to your page will be seen by people searching for those terms. Most people don't look beyond the first page of the SERPs, so it's a great benefit to your site if you can get on page one.
More traffic means more sales…
Increased traffic through organic search means higher conversions. This could mean more sales for your business, downloads of your free eBook, subscriptions to your newsletter, sign-ups, or whatever business goal you want SEO to help you achieve.
Higher ranking implies expertise…
In addition to traffic, SEO is important for building trust and credibility. If your site appears in Google's results, this tells people you're a legit website that's worth visiting. More people will see you online and this will help to frame you as an expert in your niche and a reliable source of the products and services you offer.
SEO research provides customer insights…
Another benefit is that SEO helps you better understand your customer. Through keyword research, you'll discover what problems your customers face and what questions they're asking. Your website analytics will yield valuable insights that you can use to further refine your marketing strategy.
In the end, SEO helps you grow traffic and authority so that you can get more results for the effort you put into online marketing.
SEO Best Practices Yesterday and Today
SEO has changed a great deal over the years. It used to be heavily focused on keyword density and quantity of backlinks. You could stuff your pages full of high-search volume keywords and the search engines would index your site and send traffic.
However, over the years, Google has become dominant among search engines mostly because of its smart algorithms. It did this through directing web traffic to sites that offer valuable content and a good user experience. As a result, the methods that worked in the past no longer work. Now, it's all about quality over quantity.
What does this mean for your site? Here are a few things Google looks for when evaluating websites:
Fresh Content. Google likes sites that are updated regularly. This is why it's a good idea to add a blog to your static company webpage. A blog gives you the chance to add content on a regular basis, which tells Google it's up to date.
Real Value. Real value means that your site solves problems, answers questions, and provides relief for your visitors. People come there looking for information and your site delivers on its promises. It's not stuffed with low-quality content and it's not purely promotional.
Good User Experience. A good user experience simply means your site is fun and easy to use. It's visually appealing with plenty of images. It's easy to understand and navigate. You clearly tell your visitors how to find the information they're looking for on the site's pages. It also provides a great experience across all devices your visitors use to access it.
Topic Relevance. Your website's content is relevant to the keywords it targets and the products and services it offers. Even your sales funnels and copywriting is relevant to your overall website.
Quality Backlinks. The backlinks coming into the site are from authority websites in your niche or relevant to your topic. The quality of these links is more important than the number of links you have coming in.
This means that your site should:
Target keywords relevant to your topic
Use keywords naturally throughout the text and in key places that Google considers important
Use secondary keywords wherever appropriate for further traffic
Use these terms in URLs, descriptions, images, and metadata
Have an internal linking structure that helps Google understand the site's architecture
Employ some off-page SEO like backlinks from authority sites
Frequently update with new content.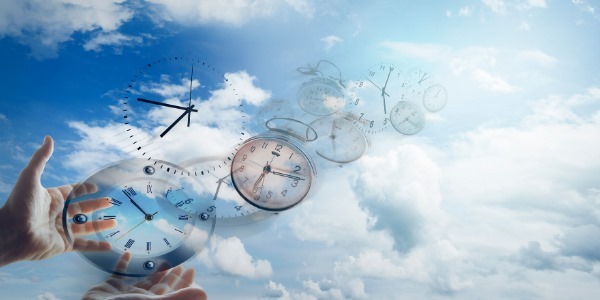 How to Get Started
Are you ready to get started learning SEO and creating and implementing your own effective SEO strategy?
Step 1: Choose one page to optimize. The best option here is to pick a blog post you want the world to see. Choose a post that's your best "start here" content or write something original on a very popular topic in your niche.
Step 2: Pick a long-tail keyword to optimize the page for. A long-tail keyword is a term that is 3-5 words. It could be an entire sentence or question. These are preferable because there is less competition for them in searches and they're specific, so you can get targeted searches.
Step 3: Use the keyword in your text and metadata. You should also optimize your site in other ways using a plugin like Yoast or RankMath. The plugins will walk you through a variety of techniques to optimize your site's data so that it's easier for Google to index.
Step 4: Monitor results by periodically seeing how you rank. Check your ranking for your chosen keyword and by reviewing your website's analytics. This will tell you what's working and what isn't so that you can adjust and improve. Through this trial-and-error process, you'll become an expert SEO specialist in your own right.
One last thing: Install the free version of the Yoast SEO plugin from the brilliant developer, Joost de Valk. I've been following him since the early 2000s and continue to learn from him and his team.
I'm bestselling USA Today and Wall Street Journal author, publisher, and entrepreneur Connie Ragen Green and my goal is to connect with you if you have more than just a passing interest in getting started with an online business. I most recently released Really Simple SEO Tips and Keywords for Beginners and this is an excellent place to begin. Please take a look while it's still at its introductory pricing.
Visited 1 times, 1 visit(s) today