Viral Marketing Tips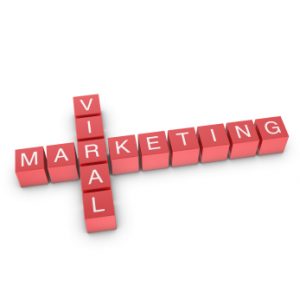 Viral marketing may be a new concept for you, and you need to know that it is one of the biggest keys to attracting new prospects and clients to your online business. Most businesses don't take advantage of this like they should, and you can set yourself apart if you take some time to learn about it.
So, what exactly does 'viral' mean?
It's essentially the process of having other people and websites recommend you and your product to others. It's another word for referral advertising. It's different from affiliate marketing in that no commission changes hands. This is quite common in the offline, brick and mortar world and is now catching on in the online world as well.
The great thing about it is that it doesn't require any additional expenses on your part. And if your prospects or customers provide word of mouth advertising, this will give you more credibility. This is because what others say about you matters more than what you say. When you visit a site that has many testimonials you automatically assume they are more credible, right?
So how do you make your marketing viral? Here are six of the best ways:
1. Offer A Compelling Free Giveaway
Also referred to as an 'ethical bribe' your free giveaway must be irresistible to your target market. One way you can instantly get more opt-ins for your newsletter is to spend the time to put together the exact information your prospects are looking for. Then encourage those who opt in to share it with others. Try this – it works!
2. Freebies
Another excellent strategy is to give away your own and other people's products (with their permission and preferably through an affiliate link) to your community. I do this regularly with both the NAMS weekly trainings with David Perdew and an eBook about the Earn 1K a Day event with Dennis Becker.
3. Provide Excellent Resources
The best way to generate referrals is to give away a lot of valuable free information. A lot of times marketers don't give good content with the free eBooks, because they are trying to save the best information for the product.
The problem is, if your free content isn't good, people are going to assume your paid content isn't going to be worth it either. The free information is supposed to wet their appetite. This gets them thinking, 'if the free information is this good, just imagine how good the paid stuff will be.'
4. Write A Book For Kindle And Give It Away
I've written nine books, and every few weeks I am able to give one of them away for free through Kindle's KDP Select program. This is a way to connect with your community and set yourself apart from others in your niche. Take a look at my books on Amazon to see what I am referring to.
5. Create Excellent Content For Your Website
Probably the best way to go viral is to simply have excellent and relevant content on your blog and other sites. Use a plugin like the one I have here to allow visitors to easily share your content, and encourage them to do so regularly. In many instances, other sites will pick up your content and post it on their sites.  This will give you additional traffic without having to do any more work. However, you have to stand out from other sites for this to happen.
How do you stand out to increase your viral marketing?
Storytelling remains the best way to stand out from the crowd. Incorporating your story into the body of your writing and relating it to your topic can be crucial to your success. I've shared stories related to hosting young people from eight different countries in my home over the past seven years, stories about my involvement with Rotary and other charities, and even stories about being a multiple cancer survivor. Storytelling fleshes us out as three dimensional beings to those who only know us online.
6. Use Channels To Share Your Information
Putting videos on YouTube and other popular video directories will encourage people to pass them around. Again, just make sure the content is good. Record your teleseminars and add them to iTunes as podcasts (my podcast is available here). Create pages on Facebook to get the conversation going.
The bottom line is, making your marketing viral is how to skyrocket your efforts. The best way to do this is to create and then give away lots of great free information. Get started with this marketing strategy today and watch your business grow.
Visited 1 times, 1 visit(s) today