6-Step Traffic Boost for Your Niche Websites
Growing a website as a niche marketer is one of the smartest things you can do to establish yourself as a strong competitor and increase your profits over time. Many online entrepreneurs make the mistake of building their entire business on third party platforms, which is a risky endeavor. Here, I'll share a 6-Step traffic boost that will make a difference for your niche and other websites.
But even the most well-intentioned marketers, who know the importance of having their own website, can struggle with the ability to drive or pull traffic to their domain. You can have an amazing dot com URL, plenty of well written content, and still not see the results you were hoping for.
Traffic is one of the biggest frustrations for online entrepreneurs. Oftentimes, they will throw money at paid ads in a desperate attempt to send the right people to their website. But this only results in a loss of money because they don't really know what they're doing. I do not recommend this, but scroll down to Step 5 to learn how to give your website a traffic boost in this way.
Having a limited reach in your niche makes it difficult for you to draw customers away from other sites and get them to engage with you. Not only do you have to stay current on algorithm changes and guidelines, but you also have to somehow find a way to stand out among a sea of competitors.
Below, you'll find six areas you can work on to inject a boost of targeted traffic into your business. Create a plan to implement them all if you find your traffic strategy lacking in any of these areas.
Step 1: Update Your SEO Strategy and Content
You may have noticed that every time you publish a new piece of content to your domain, you still struggle with getting it ranked in the top of the search engine results pages (SERPs).
Search engine optimization (SEO) is a technical and strategic requirement that all website owners need to master. You will have a limited reach to your target audience if you are not implementing these guidelines.
One thing that's very frustrating to online entrepreneurs is that Google and other search engines are continually altering their algorithm to prevent unsavory characters from learning how to game the system and achieve rankings that are not well deserved.
This is true, even if you are using social media channels to drive traffic to your website. They have their own algorithm about what gets shown to their users, so you have to stay on top of all of these platforms.
The first thing you need to do is conduct a complete audit of your website to see where it currently ranks in terms of SEO performance. You will be able to see which pages are ranking well, for what keywords, and identify areas of improvement that the tools say you need to pay attention to.
You may be able to compare different types of content that are ranking better or more poorly than other pages on your site. Make note of the pages that are rising in the ranks in terms of SEO and apply those same concepts to the poorly performing pages.
You want to look at all issues, such as page load speed, whether or not your site is mobile friendly, how many backlinks you've accumulated, etc. Once you have a good idea of how your content stacks up against competitors, you want to look at the current SEO guidelines that Google has provided to you and make sure your site and content is up to date.
After you've conducted your initial analysis and made the corrective measures you feel are necessary, you want to have a plan to stay on top of future algorithm updates. You can check back frequently, have a Google alert sent to you whenever a new update as mentioned, follow experts who teach SEO, etc.
Whenever a new update hits, immediately check your content to see if it is in line with Google's new guidelines. Start making changes quickly and methodically so that whenever Googlebots return to index your site again, they'll see that your content is compliant.
Step 2: Publish More Frequently to Pull in New Readers
Another thing you want to do is start publishing more and using new slants targeting a different demographic than what you're used to. Sometimes, the more detailed slants can get more of a traffic boost than broad, generic ones.
For example, if you were in the Internet marketing niche and you wrote an article about 5 business models for online entrepreneurs, it's a very broad and generic audience you're targeting.
But if you slant the content as 5 business models for seniors who want to work online – or 5 business models that are perfect for work at home moms and dads, that helps those people know that your content is better for their needs.
In general, frequent and consistent publishing helps search engines see your site as fresh and current – and as the content builds into a big database of articles, it makes them view you as more of an authority site.
You can't just publish any old content, though. Slapping up more by itself doesn't make it better. It has to be good content. Go by Google's Helpful Update and create thorough, comprehensive content that satisfies the reader's every question.
Come up with new twists on old topics, and don't be afraid to state your opinions in the pieces you publish. You want your content to be effective at pulling in traffic and catering to their needs.
Make use of keyword research when developing your content and study your website analytics to see how topics perform so you can repeat traffic-pulling strategies. Make sure your content has a strong call to action and that you're getting engagement from your readers, too.
If you struggle with time or talent when it comes to creating content, and the thought of publishing even more content makes you disheartened, there are options available that can help you shortcut the process.
First, if you have the funds, you can pay a professional ghostwriter to do the work for you. However, for good content, you're looking at paying anywhere from $10 to $20 per page, and that can add up.
Another option, if you are budget minded, is to purchase private label rights (PLR) in your niche. This is content that is similar to ghostwritten content, but instead of a single buyer purchasing the content from the author, multiple buyers can purchase and use the content as their own.
There are some people who are resorting to artificial intelligence (A.I.) tools to do their writing for them. Not only do you have to know how to give the tools the proper prompts to be able to write content that you need, but all of the content it delivers will be sterile and lack the personality and insight that you have as a human.
Not only that, but the A.I. (Artificial Intelligence) platforms themselves admit that they often generate incorrect information, so this is a concern if you are trying to publish a lot of content quickly, and you don't want you're content to be useless.
Step 3: Discover a Good Social Media Traffic Generator
Most individuals who are online, either on a personal computer or their smartphone, not only have access to the Internet and search engines, but are also frequent users of social media platforms.
Social media sites and apps are great for generating targeted traffic to your domain. It's often a free platform that you can use to network with and showcase information to your target audience, sending them to your website through a strategic link.
Not every platform is going to be a good investment of time for every niche marketer. You want to go onto the various social media platforms, which include Facebook, Instagram, Twitter, Pinterest, TikTok, and YouTube (to name a few) and see which ones are most active for your niche topic.
You may want to start with one social media platform and then branch out to others, but make sure you stake claim to the brand account name that you want to use across all of them.
Once you have your account claimed, go ahead and fill out the profile or bio so that you have the links set up and that your brand is recognizable across all of the various sites and apps.
In order to achieve your goal of a traffic boost using social media, you have to do two things. The first is create content that users will find interesting, and the second is to publish on a consistent basis.
Just as search engines are looking at your web URL to see how frequently you publish content, social media users are also looking to see if your account stays connected to their audience or if you only publish periodically.
In order to get your content found, you can use a variety of strategies such as making sure you include keywords and hashtags in your posts, and also using images or videos that will stand out in addition to the text you are using on the platform.
Niche followers love to be connected to leaders who engage with their target audience. If you are making TikTok videos, make sure you go through the comments and respond to people who are engaging with your videos.
Many of these platforms will give you insight through their analytics programs if you register as a business account, instead of as a personal one. You may want to do that so that you can begin looking in more depth at how users of that platform are responding to your content.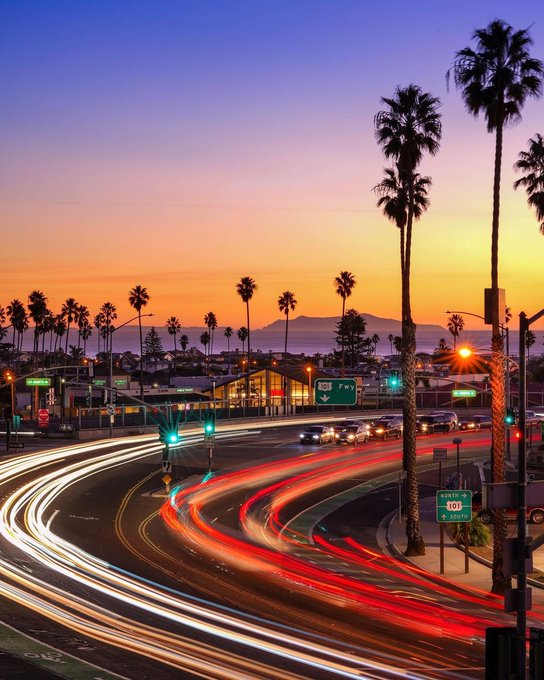 Step 4: Become a Strategic Networker
Another thing you want to do in order to boost your traffic quickly and easily is to become more strategic with your networking. Networking is something that encompasses your social media strategy as well as simply getting to know other individuals who are in your same niche.
Whether you are dealing with fellow vendors, manufacturers, affiliates, or influencers, the frequency and the way that you network with these people can have a direct effect on whether or not you get to enjoy any type of traffic generation from the relationship.
The networking that you do needs to be genuine. If you are inauthentic in reaching out to people who can help influence your traffic stats, it won't be effective and can ultimately harm you if word of mouth behind the scenes gets out.
You want your colleagues to view you as a reputable source of information that they can recommend to their own followers. Therefore, you won't want to contact certain individuals and tell them specifically that you're trying to get more traffic to your blog and want them to mention you to their followers.
This is a great way to get blocked or banned from being able to contact other people. Instead, develop a sincere and authentic relationship with people who have the same type of target audience that you want visiting your site.
You can engage in certain behaviors such as inviting them to guest blogs or asking if they want to be interviewed by you. You can also create blog posts yourself that happen to mention these individuals, and then tag them in it or send them a link just to give them a heads up about the content.
By taking this route, they will be able to visit the page you have created and hopefully share the link to their own followers in a more organic way. At the same time you're looking for people to build a relationship with, make sure you take note of who to avoid.
Networking with some individuals may paint you in a bad light if they are people who have a bad reputation for scamming people or engaging in some sort of unsavory behavior.
Step 5: Dabble in Paid Ads – But Do It with Caution
While some people avoid paid advertisements at all costs, it's possible to take advantage of this traffic generation option without putting your finances at risk. Paid ads allow you to instantly drive traffic to your site.
You get to select exactly what type of demographic your ads are shown to, and this helps you achieve a level of conversion that you may not have seen with organic traffic strategies.
However, if it's not done correctly, it can be an expensive lesson to learn. Search engines and social media platforms will use up every available penny of your ad budget if you let them.
You never want to set a budget that goes over what you can or want to afford to spend. Set a budget that's in line with the timeline and amount that you want your ads to run for.
Take time to really define who you want your ads shown to. On some platforms, you can choose who sees your ads based on their age, gender, interests, or even their behaviors.
You want to start with a very small budget and add campaign, knowing you can grow from there if you start seeing success. Once your ad has gone live, it's important that you monitor the campaign closely so that you can make adjustments on the fly and tweak them to perform better for you.
You may even want to utilize a split testing strategy so that you can run two different versions of your ads and tweak them according to which of the two gets better results. Another thing you can do is use a retargeting strategy so that your ads are shown to people who have already visited your website.
Step 6: Branch Out with Your Media Reach
And the sixth step in helping you boost your traffic is to branch out from whatever media format you are most comfortable with and using primarily now and begin using other media to reach a larger audience.
Most people are currently using text for their blogging efforts. However, you can still use other media formats to drive traffic to your domain where they can read the content, or even have other media formats embedded into your text blog to satisfy those visitors.
Images, audio, and video marketing are all important media formats to use for a traffic boost, even if you feel like an amateur. Your images will be important on social media platforms like Instagram and Pinterest, but they'll also help you stand out in the feed on Facebook if you embed them into your blog post and yourself or someone else shares that link on this social media platform.
For images, you can use social media quotes or infographics that provide information or motivation to your audience at a glance. You can use free tools like Canva and a stock photo site to create with the graphics you want to help you get more traffic, and even brand your URL on the image itself.
Video marketing is one of the most popular media formats could that consumers turn to online. There are different types of videos you can utilize, from short form to longer videos that will give you an organic traffic boost.
You can even use the tool Canva to create a slide show that you then screen capture record to create a video with you narrating to the audience in the background. Video marketing can be used on YouTube and TikTok to drive traffic to your domain, but you can also embed the videos directly in the blog posts, too.
And while audio doesn't have as much of a use on various social media platforms, many consumers have their favorite podcasts that they listen to on a regular basis. This is something where they can consume information while multitasking or relaxing, and you can start a podcast at no cost on a site like Anchor.fm.
Getting a swift injection of traffic to your site is something that many fail to enjoy simply because they are not willing to look at strategies that require a little bit of effort to implement.
If you want to attract or send the right people to your domain with a traffic boost, you have to know what kind of content will appeal to them, where to go to find them, and what kind of content you can use to make them want to learn more on your home domain.
I'm bestselling USA Today and Wall Street Journal author, publisher, and entrepreneur Connie Ragen Green and my goal is to connect with you if you have more than just a passing interest in getting started with an online business. I most recently released Really Simple SEO Tips and Keywords for Beginners and this is an excellent place to begin. Please take a look while it's still at its introductory pricing.