What's an Online Business?
An online business is one that operates out of an individual's home, or from wherever you are in the world with an internet connection, as opposed to a physical storefront (brick and mortar) or office building. Online businesses come in all shapes and sizes, ranging from Etsy shops to virtual assistant businesses to affiliate marketing. There are a wide variety of advantages to operating an online business, including lower overhead costs and the ability to work from the comfort of your home. This is a logical first step for taking your business to the next level.
Here are some more online business ideas to consider:
• Online coaching or consulting
• Clothing or accessory design business
• Food delivery or catering business
• Etsy Shop or Shopify Store selling handmade goods or artwork
• A virtual assistant business providing administrative support services
• Freelance writing or editing service
• Online tutoring business
• Social media management services for businesses and individuals
Step One: Set Up a Comfortable Workspace
The area you work in is just as important as the resources required to get your business off the ground. A comfortable and productive workspace that accommodates your unique needs as an entrepreneur is essential to the success of your home-based business.
Here are some things to consider when launching a business from home and creating an optimal workspace:
Invest in High-Quality Equipment and Supplies
From reliable office furniture to the latest technology and software, having top-of-the-line equipment will help you get more done and keep you productive throughout the day. Consider purchasing a computer with sufficient hard drive space, high-speed internet access, and a quality printer or scanner to help you manage your workflow efficiently. Don't forget about the equipment you need to build your products too. Don't choose the most affordable options out there, as these may not be dependable or durable enough to keep up with your business.
Create a Dedicated Workspace
Having a dedicated workspace is important for both your physical and mental health. Whether you work in your kitchen or an extra bedroom, ensure that the area is free of distractions and noise contributing to stress and fatigue.
Establish Regular Working Hours
It's also important to set clear boundaries between your personal and professional lives by creating regular working hours for yourself. This will help ensure that you focus on your business tasks during your work schedule without worrying about other obligations or responsibilities getting in the way.
Stay Organized, Both Physically and Digitally
To stay productive when working from home, get and stay physically and digitally organized. For example, utilize a filing system or calendar app to help you keep track of your goals and deadlines, and make sure that your workspace is well-organized so that you easily find the things you need when working on different tasks.
Create Boundaries with Friends and Family
Although working from home offers flexibility to allow you to spend more time with friends and family, it's critical to maintain healthy boundaries regarding work-life balance. For example, avoid letting your loved ones interrupt you during work hours or asking for favors that distract you from the tasks.
Invest in Ergonomics
Ergonomic furniture, such as adjustable chairs and standing desks, help keep your posture in check while working from home. Proper ergonomics prevent strain on your neck, back, and shoulders, improving focus and productivity. In addition, investing in quality office supplies will help you stay comfortable throughout the day and save you money in the long run by preventing costly health issues due to bad posture or prolonged sitting.
Keep Out the Unnecessary
This may include limiting internet access to only the essentials, asking family and friends to refrain from dropping by unannounced, or ensuring the items you have in your space are only for your business. Doing so helps you stay focused and productive and avoid unnecessary distractions that jeopardize your work.
If you want to run a successful home-based business, you must take the time to create a comfortable workspace that is well-equipped with all the tools and supplies you need to be productive. These tips will help you make an effective and comfortable workspace that allows you to focus on your business goals without distractions.
Step Two: Create Your Products or Services
Now it's time to start actually making or sourcing your products. This step will vary depending on the business you are beginning and will make a world of difference when taking your business to the next level. Finding a reliable and efficient way to create your products or source them from reputable suppliers is vital. This might include selling handcrafted items that you make yourself, ordering stock in bulk from an online supplier, or partnering with other businesses that make complementary products.
When coming up with the right products, it's always a great idea to answer common questions that your target audience may have. For example, creating a line of skin care products helps to understand the various concerns that people might have with their skin. This way, you will create specific formulations addressing these needs and provide your customers with products they will be more likely to buy.
Here are some questions to ask yourself to help you create the right products for your customers:
• What kind of products do my customers need?
• Is there an unmet demand for certain product types?
• Are there any existing solutions that I can improve upon?
• What resources or skills do I have to create these products?
• How much time is required to develop the products?
• What will it cost?
• What features should my products have to meet customer needs and stand out from competitors'?
• What are my customers' pain points?
• What problems will my products help solve?
Take your time when answering the questions; be sure to do it periodically as your business grows and changes. After all, the products or services you offer your customers will ultimately drive your home-based business's success. So they must be targeted and do what you say they will.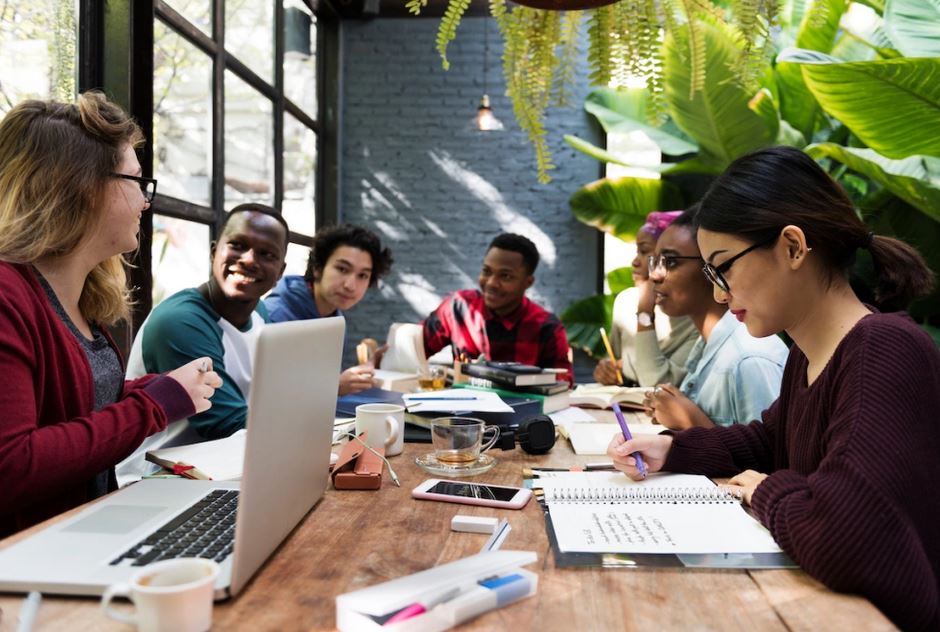 Here are six more things to keep in mind when developing products for your customers:
Test Your Idea
Before you invest a lot of time and money into creating your products, it's important to test the waters first. This involves doing market research or even simple customer surveys to get feedback and gauge interest in your products. Remember that many businesses have failed because they didn't do their due diligence when developing new products or services, so always test your ideas before putting too much time and resources into them.
Consider Your Distribution
Once you have created your products, you will need to figure out how to get them into the hands of your customers. This includes selling directly from your website, working with distributors or wholesalers, using drop-shipping services, or partnering with other businesses that sell complementary products and services. It's important to weigh all these options carefully when deciding on a distribution strategy for your business.
Manage Costs
It's also important to manage the costs involved in developing and distributing your products effectively, so they don't cut into your profits too much. This might mean researching suppliers or exploring different manufacturing options; it might also involve negotiating with suppliers and distributors to get the best deals.
Focus on Quality
To create a successful home-based business, you must focus on quality when developing your products or services. You'll want to ensure that your products meet customer needs and are manufactured using high-quality materials or ingredients. In addition, it might mean going above and beyond to ensure customer satisfaction through excellent customer service, prompt shipping times, or other value-added services. Whatever methods you use to achieve this, always put quality first, as this will help you build brand recognition and loyal customers for your business.
Consider Scalability
Scalability is an important consideration when starting a home business. While not all businesses will necessarily scale up, it's beneficial to consider growth potential when developing products or services. Ideally, it would help if you looked for products that are easily reproduced and expanded upon as the business grows. For example, let's say you are starting a home-based bakery and want to sell cookies. You can begin by offering a few different cookies, such as chocolate chip, oatmeal raisin, and peanut butter. Then, as you grow your customer base and receive positive feedback, you can consider expanding your product line to include other baked goods, such as cakes, muffins, and loaves of bread. This allows you to diversify your offerings and potentially attract a larger customer base.
Be Creative and Innovative When Taking Your Business to the Next Level

To stand out from competitors and thrive in today's fast-changing marketplace, it's crucial that you come up with innovative ideas for your products or services. This involves anything from developing a new type of product or service altogether to incorporating unique features or packaging into your existing offerings. Whatever approach you take, always keep your customers' needs in mind and tap into the latest trends in your industry to stay ahead of the competition.
Make Sure It's Something You Understand and Enjoy
Finally, it's important to always focus on developing products you are passionate about and understand well. This will help ensure that your products resonate with customers and provide you with the motivation needed to keep your business thriving in the long term. Whether it's a type of food you make or a particular skill you provide, always be willing to explore new ideas and try new things to keep your products fresh and exciting for you and your customers.
Overall, if you want to be successful with launching a home-based business, it's essential that you take the time to develop high-quality products or services that meet customer needs and stand out from competitors. After all, without profitable and desirable products and services, it won't be easy to build a strong customer base for your business.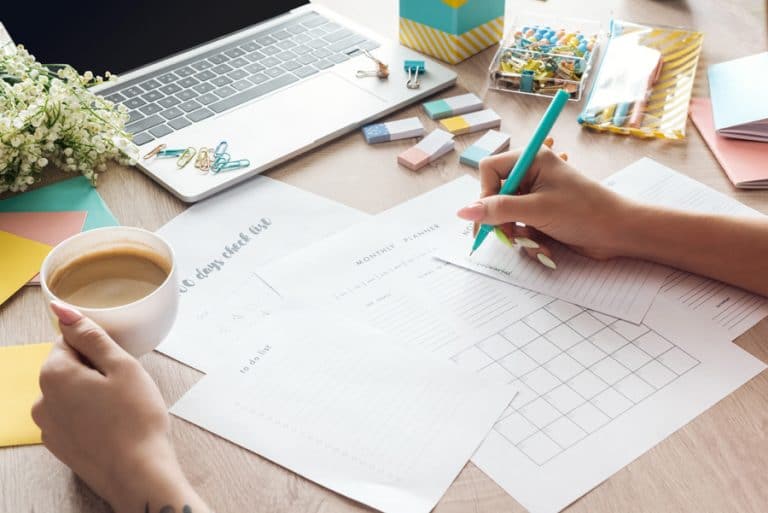 Step Three: Launch and Promote Your Business
Now that you have everything finished and ready for your business, it's time to launch and promote it. Marketing is a huge part of starting a business. Without it, many people won't know you exist. You can't rely on walk-by traffic as traditional brick-and-mortar businesses do. You must proactively get the word out and find new customers through proper marketing techniques when striving to uplevel and taking your business to the next level.
Here are twelve ways to launch and promote your own home-based business successfully:
Start with a Strong Brand Identity
A strong brand identity requires more than a catchy logo or snappy tagline. It should represent the core values of your business, and it takes time and effort to build up that identity. A strong brand identity includes a recognizable color scheme, a clear and consistent messaging strategy, or a unique product associated with your business. For example, Starbucks is known for its iconic green and white logo and its coffee and beverages, so much so that even people who claim to dislike the place still buy coffee or other treats there. Most people recognize it the moment they see it, which immediately makes them think of coffee.
Create a Marketing Plan When Taking Your Business to the Next Level

A marketing plan is a blueprint that outlines your marketing strategy and tactics throughout the year. It should include goals, milestones, timelines, budgets, target audiences, and key messages or themes you want to focus on. Your marketing campaign should be based on data-driven decisions rather than intuition alone. First, analyze your current customer base and gather information about prospective customers through surveys or other research methods. Once you've determined who you want to reach with your message, it's time to start developing content like videos, blog posts, ads, giveaways, or events that will engage those audiences and get them interested in your products or services.
Utilize Online Marketing Tools
Many online marketing and productivity tools are available today to help you get the word out about your business. For example, use social media platforms like Facebook and Instagram to interact directly with potential customers or digital marketing tools like paid search ads or email marketing to target specific groups of people interested in your products or services. Facebook ads, for example, are a powerful tool that allows you to promote your products or services directly to specific target audiences based on their demographics, interests, and behaviors.
Tap Into the Power of Influencers
Influencer marketing is increasingly popular as more and more brands realize the power of word-of-mouth marketing through social media influencers. Influencers are people with an engaged following on popular platforms like Instagram or YouTube. They have an established audience that trusts their opinions and recommendations. If you find an influential social media user aligned with your brand values and willing to promote your business, it's a highly effective way to reach new customers and drive traffic back to your website or storefront.
Offer a Referral Affiliate Program
You will increase brand awareness and generate new revenue from existing customers by offering incentives like coupons, discounts, or even money for referring their friends and family members to your business. Word-of-mouth marketing is the best kind of advertising because people are more likely to trust the recommendations of their friends and family than they are traditional ads or promotions. It also provides them a chance to try out your products or services, which leads to additional sales in the long run.
Offer Loyalty Rewards
To show appreciation for existing customers and encourage repeat purchases, consider offering loyalty rewards programs that reward them for frequenting your business or using your products or services. These programs often include points-based systems, like a tiered customer rewards program that gives customers higher discounts based on the number of transactions they make with your business over time. In addition, consider offering exclusive promotions and coupons to loyal customers through email marketing or social media outreach.
Organize Local Events
A home-based business might survive with online marketing, but you'll also boost awareness of your brand by hosting local events where people learn more about you and your products or services. It can be as simple as a free seminar or a grand opening event to showcase the latest offerings from your company when you are taking your business to the next level. Whatever format you choose, please ensure that it's well-attended by potential customers, so they witness for themselves how invested you are in growing your business and delivering high-quality products or services.
Develop a Network to Uplevel Your Business

Building relationships with others in your community is essential for any successful business. This includes networking with local businesses, attending networking events, or joining local business associations to begin taking your business to the next level. By building a network of other entrepreneurs, professionals, and business owners in your area, you will create new connections that will help to drive referrals and grow your customer base over time.
Develop Business Cards
Yes, believe it or not, business cards are still important and relevant in today's digital age. Whether you are attending a networking event or running errands, having your business card on hand will allow potential customers to contact you for more information about your company, products, and services. You can also include QR codes on your business cards that link directly to your website or social media profiles, making it easy for people to learn more about you instantly with just a scan of their mobile phones.
Become an Email Marketing Expert
Email marketing is, hands down, one of the most effective and profitable ways for taking your business to the next level, and to reach your target audience and promote your products ever invented. By creating targeted email campaigns, you will deliver personalized content that speaks directly to their interests and needs, increasing your chances of generating more sales. Also, use email marketing to send special offers, coupons, and promotions to existing customers, encouraging them to return for more.
Engage, Engage, Engage
The key to any successful marketing strategy for taking your business to the next level is engagement. That is, staying active on social media, responding to comments and messages from customers, and engaging with your audience. Engaging with your customers online will build strong relationships that increase brand loyalty and encourage repeat business. Whether through live-streaming videos or just commenting on other people's posts, there are plenty of ways to reach out and connect with potential customers online.
Celebrate and Share Your Success
When you achieve new milestones in your home-based business, celebrate and share that success with others. Share on social media or send out a newsletter to let everyone know about your achievements. Celebrating your wins and engaging with potential customers online will encourage brand awareness and boost sales. Most customers love to know that their business is appreciated and see others participate with them. This will make them want to continue to purchase your products and services, as they will feel more connected with you.
Launching a home-based business isn't easy, but with the right marketing strategies and tools, you will build a solid foundation for success. By focusing on online marketing channels like social media platforms and digital marketing tools like email campaigns or paid search ads, you will reach targeted audiences and boost brand awareness to grow your business.
As you see, launching and taking your business to the next level from home doesn't need to be difficult or confusing. With the right approach and a commitment to your customers and business goals, you will create a thriving company built for success from the comfort of your home.
I'm Wall Street Journal and USA Today bestselling author, independent publisher, and serial entrepreneur Connie Ragen Green and would love to connect with you. If you're new to the world of online entrepreneurship please check out my training on how to sell yourself at Sell Yourself and Your Stuff and learn how to gain an unfair advantage when it comes to building a lucrative online business.