Is It Possible to Generate a Six-Figure Income From the Metaverse?
You cannot escape talking about the metaverse these days. There is a real buzz about it in the tech world as well as in the financial and business worlds. Sometimes the metaverse is known as Web 3.0 and a lot of people believe that it represents the future for us. But what is it, and how can you make a six-figure income from the metaverse?
The Metaverse is Not New
In 1992, the author Neal Stephenson wrote a book called "Snow Crash". This book is seen by many as the start of the metaverse craze. Others will tell you that "the Matrix" was the beginning of the metaverse with the movies and the original book "Neuromancer" by William Gibson.
Generating a Six-figure Income in the Metaverse
First of all, you do not need to be a GenXer, a Millennial, or a GenZ  aged person to benefit from what I'm sharing with you here. I'm a Baby Boomer from the class of '55, and I also work with people who are in their 70s and early 80s who love and benefit from the strategies I'm sharing with you here.
The metaverse is a virtual world anyone in the world with an internet connection can visit and interact with. It's like a massive multiplayer online game, but without the restrictions of game rules or objectives. The metaverse is where people meet, socialize, and do business with one another. The Metaverse is not just for gaming or socializing; it is also a place where people can make real money. And there are tons of opportunities to earn a living in the metaverse! In fact, the potential earnings are only limited by your imagination.
To earn a six-figure income from the metaverse, here are a few things you need to know:
The Metaverse is a Huge Market with Endless Possibilities
Millions of people use the metaverse, and the potential for earning money is virtually limitless whether you want to sell products, provide services, or create your own virtual world. Earning a six-figure income is just one piece of the larger picture.
You Need Creativity to Succeed in the Metaverse
To succeed in the Metaverse, you need to be creative and think outside the box. Creativity allows you to stand out from the crowd and attract attention. Without creativity, you will blend in with the millions of other users, and making any money will be difficult.
You Need to Choose a Niche and Understand Your Target Audience
To be successful in the Metaverse, you need to choose a niche and understand your target audience. There are many different niches in the Metaverse, and you need to find one that interests you and appeals to your target audience. A few popular niches to consider include fashion, gaming, and social networking.
You Need to Understand the Metaverse Platforms
Understanding the different platforms that make up the metaverse is vital to making a living in the metaverse. Each platform performs differently and has its own set of rules and regulations. Please familiarize yourself with all of them before you start making money.
Investment of Your Time and Money into Your Business is Necessary
Making money in the Metaverse is not a get-rich-quick scheme and I am so glad! It takes time and effort to build a successful business. If you lack the will to invest the time and money necessary to succeed, you'll likely never make any significant amount of money.
You Must Have a Good Marketing Strategy
Even if your items or service are excellent, they won't help you if no one knows about them. So to develop a marketing strategy to let people know about your company so that you may generate money from it – and stick to it.
You Need to Be Patient
Making money in the Metaverse takes time. Therefore, you must be patient and build your business slowly. If you're not patient, you'll likely never make any significant amount of money.
Making money in the Metaverse is not easy, but if it is possible, if you put in the investment, time, and effort, you can make an exceptionally good living. Just remember to be creative, patient, and have a good marketing strategy. With these things, you'll be well on your way to generating a six-figure income from the Metaverse.
Six Quick Ways to Make Money in the Metaverse
In the metaverse, there are limitless opportunities to make money, whether you're a seasoned pro or just getting started. You can always find different ways to increase your income.
Here are six quick (relatively speaking) ways to make money in the Metaverse:
Sell Items or Services
Like the physical world, the most common and straightforward way to make money in the metaverse is by selling items or services. This can be anything from digital goods to real-world services. There are many platforms that allow you to set up shop and sell your wares, find one that suits your needs and start selling. Wares are any type of good that can be sold in the Metaverse.
This can include physical goods, like clothes or furniture, or digital goods, like graphics or 3D models. Some platforms you can sell your products or services include Second Life, Avakin Life, and IMVU. But, of course, wares are not the only things you can sell in the Metaverse. You can also offer services like design work, tutoring, or even avatar customization.
Rent Out Property
This can be anything from a virtual apartment to a whole island. If you have extra space, why not put it to good use and earn some income?
Create and Sell Content
If you're a creator, you can even earn money by creating and selling content. You can create anything from art to music to videos. If you can make something people want, you can earn a good income.
Invest in Virtual Real Estate
This can be anything from buying land to building houses or even creating entire virtual cities. If you're smart about your investments, you can make a lot of money by investing in virtual real estate.
Trade Virtual Assets
Buying and selling land to trading digital goods is immensely popular in the metaverse – yes, people spend a lot on digital land! If you're knowledgeable about the market, you can make a lot of money by trading virtual assets. Virtual assets on the Metaverse can be extremely valuable, which means this is a lucrative option. Some examples of virtual assets seen on the Metaverse include land, digital goods, currency, and even characters.
Participate in Events
This can be anything from attending concerts to playing games. If you're outgoing and enjoy meeting new people, this is a great way to earn some extra income. You can make money by winning prizes or even simply charging for entry.
These are just a few of the many ways you can make money in the Metaverse. If you're looking for more ways to earn, be sure to explore all the options and find what works best for you. With the proper knowledge and effort, you will start earning a good income from the metaverse.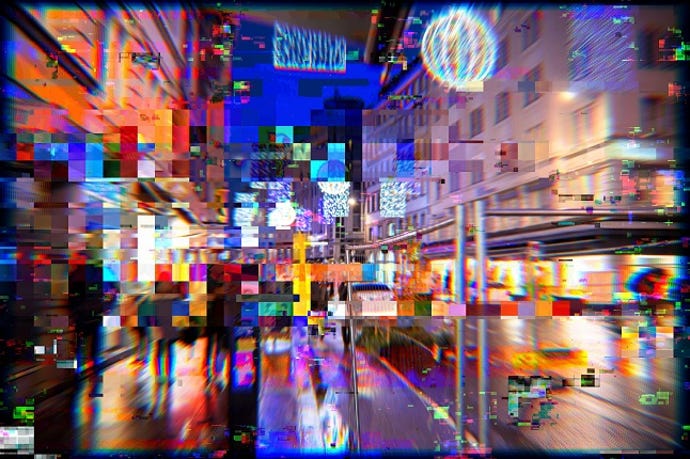 Pros and Cons of Making Money in the Metaverse
The metaverse is a lucrative place to make money, but it can also be a very risky place to do business. As a result, it's critical to understand the benefits and drawbacks of making money in the metaverse before you begin.
Essential pros and cons to consider:
PRO: You Can Get Rich in the Metaverse: There are many people who are making a full-time income in the Metaverse. Some are even making six figures. If you are good at what you do, there is no reason why you can't make a lot of money in the Metaverse. A few ways to make a decent income in the Metaverse include Selling virtual goods, renting virtual space, hosting events, or sharing useful content.
CON: You Need to Have a Lot of Time and Money to Get Started: If you want to make a full-time income in the Metaverse, you must invest a lot of time and money. You will need to buy a good computer, pay for a fast internet connection, and buy virtual reality equipment. You will also need to spend a lot of time learning how to use the software and how to create content.
PRO: You Can Work from Anywhere in the World: One of the best things about making a living in the Metaverse is that you can work from anywhere in the world. A computer and an internet connection are genuinely all you need. You can work from home, a coffee shop, or anywhere else with an internet connection.
CON: You Need to Be Very Self-Motivated: When working in the Metaverse, you will need to be very self-motivated. You won't have anyone to tell you what to do, when to do it, how to do it, or where to do it. Therefore, you will need to be very disciplined and motivated to make a living in the Metaverse.
PRO: You Can Meet People from All Over the World: One of the great things about the metaverse is that you'll encounter people from all across the world, and you'll be able to learn about other cultures in ways you previously couldn't.
CON: You May Feel Isolated: Since you will work from whatever location you choose, you may feel isolated from the rest of the world if you tend to stick at home. You may not have any co-workers or friends nearby. You may also miss out on office politics and water cooler talk.
Making a full-time income in the Metaverse has its pros and cons. It's important to think about the advantages and disadvantages of any job before deciding if it is appropriate for you. If you want to work in the metaverse to make money, prepare to put in some effort and be self-disciplined.
The Full Metaverse is a Few Years Away
There are elements of the metaverse in existence today and some of these have been around for a long time such as the Second Life game. But when will we be subjected to the "full metaverse"? Nobody knows the answer to this but Zuckerberg believes that it will be available by 2030. Be patient, learn as much as you can, and know that your future and mine will be brighter and more interesting, as well as more profitable as a six-figure income becomes much simpler because of what's transpiring behind the scenes right now.
I'm Wall Street Journal and USA Today bestselling author, independent publisher, and serial entrepreneur Connie Ragen Green and would love to connect with you. If you're new to the world of online entrepreneurship please check out my training on how to sell yourself at Sell Yourself and Your Stuff and learn how to gain an unfair advantage when it comes to building a lucrative online business.