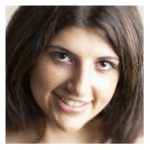 Rachel Rofe (pronounced ro-FAY) is a brilliant young marketer with a background in retail sales. After deciding that she did not like working for others, she made the decision to come online in 2006 and has never looked back. Rachel quickly saw the benefits of having others help her in her business, something we refer to as outsourcing on the Internet.
Outsourcing her Kindle books is something Rachel has now become well known for, and I must admit that this course – Outsourcing Kindle Books – changed the way I now think about having other people help me in my online business. Rachel is adamant about sharing her knowledge in this area, and has books on Kindle that earn her several thousand dollars each month.
We discuss the review system on Amazon, training people to help you, and more on outsourcing to build your online business.
Rachel has an excellent course on podcasting that I highly recommend. Let know when you
purchase and I'll send you an additional Bonus. Here is the post I wrote about podcasting for your business.
Visited 1 times, 1 visit(s) today