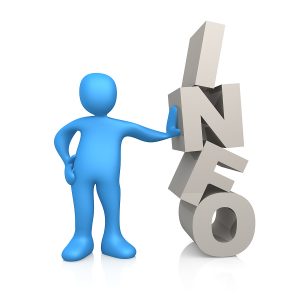 I like to think of my information products as being my silent sales army. No matter where I am or what I'm doing, these digital soldiers are looking out for me by getting out in front of my prospects and clients to let them know exactly which info products I have available. You can have the same kind of business if you set it up this way for passive income.
Teaching online courses is a joy for me, and at this point I have over a dozen of them. This means that I am able to teach my courses live the first time so that I may interact with my students in real time. As a former classroom teacher this aspect of my business is one that I do not wish to abandon. But I can have the best of both worlds as an online entrepreneur. For once I have taught the course live it immediately goes into what I refer to as "home study". Then the real magic begins.
The course in home study immediately becomes an information product that will sell over and over without my being there in person or virtually. Because I use SEO (search engine optimization) throughout my site I am able to benefit from the organic traffic Google and the other search engines will send me. I am known online as the "Marketing Madwoman", so I begin to market my info products before they are even completed. And I have many affiliates who continue to let their prospects and clients know about my products. Over time this all builds up to quite a nice business model and an excellent income stream. And my silent sales army is always working in the background to make everything fall into place.
Now I do have many other products that do not contain a live element at all. I created them to stand on their own as information products consisting of written content, audio recordings, and videos that teach and explain the topic completely. These info products can be created very quickly, and as you gain experience you will find that you can put together a new high quality product in just a few days. Your silent sales army will help you to make sure the right people see what you have to offer and the sales will begin rolling in right away.
This business is anything but a "get rich quick" scheme. Instead, it takes time, effort, and hard work to learn what you need to know and to put all of the pieces in place. But once you do, you are unlimited as to what is possible in your business. My Really Simple Info Products training course teaches you everything you need in a step by step manner so that you will not leave out any of the pieces. Begin by creating simple information products on topics you are familiar with, and then expand to more sophisticated products and courses. Over time you will build your own silent sales army and enjoy massive passive income for years to come.
I'm Connie Ragen Green and I've been an online entrepreneur since 2006. If you are ready to get started on your journey to multiple streams of online income, visit my site at Online Entrepreneur Blueprint and download your complimentary training to get started today.
Visited 1 times, 1 visit(s) today