Is This the "New Normal" for Online Entrepreneurs?
The world shifted slightly off its axis during the past several months, but that doesn't mean your business has to suffer. In fact, during times of economic uncertainty many businesses are able to prosper. Even if this becomes the "new normal" for online entrepreneurs there is most definitely a silver lining. I'll share my thoughts and ideas on this so you may take advantage of this time and view it as an opportunity to grow and thrive.
Surviving and Thriving in Business with Our Emerging New World
We've all been through many disruptions to the economy over the course of our lives. Even if this will be the new normal for entrepreneurs, we will be up to it. Depending upon your age and length of time as a business owner, you may have been in business during the Recession of 2008 that lasted several years, the 911 events in September of 2001, and the 1980s recession. And you can add to these the energy crisis of 1979 and the oil crisis of 1973. In fact, there have been almost fifty recessions in the United States since the Articles of Confederation were ratified by all thirteen states on March 1, 1781.
Preparation is always the best hedge against adversity, but this is what to do if you feel like you were under-prepared and caught unaware for this global crisis…
Remember that Cash is King
Focus on your cash flow; you want to pay out cash later and receive cash sooner. Do this by:
Reducing and slowing down cash outflows
Increasing and speeding up cash inflows
Preparing your team to be more productive than they've ever been
Keeping additional cash on hand makes sense right now, just as it does after natural disasters and other catastrophes.
Reach Out to Your Customers
This is the time to work on keeping your current customers and doubling down on your best customers. Most of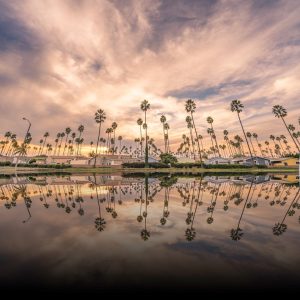 us have about fifteen to twenty percent of our customers that account for at least eighty percent of our revenue, so make sure they know you are still in business and care about them. Service must be your #1 priority, if it isn't already.
Focus on Your Core Competencies
While this step may signify that you will eliminate some products and services in favor of the ones you do best, what I am referring to here is quickly leveling up your knowledge in a way that sets you apart from your competition.
Think about offering something you currently do well and are known for in a way that is not typically done in your industry. This will be perceived as a unique or premium service that has not been available to your customers in the past.
Bring Your Business Online in a Bigger and More Personalized Way
We all wish we had purchased stock in the San Jose, California based company, Zoom when it went public on the NASDAQ (ZM) in April of 2019. I recommend signing up for a free account and getting all of your employees and independent contractors on a call as soon as possible. Ask everyone to brainstorm ideas as to how this "face to face while staying at home" service could be used for your business. The idea here is to have everyone feel like they will be part of the solution during this crucial time.
Stay active with your social media accounts at LinkedIn, Facebook, and Twitter (you may also have accounts on Instagram, YouTube, and Pinterest) and have at least one person in your company reaching out to customers and prospects every day. A private Facebook group for your best clients could be a way to communicate ideas and needs in an expeditious manner.
Stay Calm and Carry On Like It's Still 2019
Our economy was in very good shape leading into this global crisis and we can emerge victorious if we stay calm and think through our decisions. Take this time to reflect and renew and stay open to ideas and strategies you may have dismissed during the past year. This could be exactly what your business needed to set you up for exponential growth in the foreseeable future. As Dr. Robert H. Schuller taught us, tough times never last but tough people do. If this is the new normal for online entrepreneurs, we will be creative and adapt quickly. Like the recessions and other crises of centuries past, this too will one day be in our rearview mirror.
I'm bestselling author, marketing strategist, and entrepreneur Connie Ragen Green and I would love to connect further with you to help you to achieve your goals. If you are interested in learning how to optimize the syndication of your content, please take a look at my popular Syndication Optimization training course and consider coming aboard to increase your visibility, credibility, and profitability.
(Visited 62 times, 1 visits today)