Marketing Predictions: Trends for the 2020s
Almost every marketer wishes they had a crystal ball so they could peer into the future and see what is hot in the coming year. Unfortunately, most of us are not clairvoyant nor do we possess a super power, but we can usually look at certain current trends and predict which will have staying power. We can also look at emerging technology and how it can be used to further our marketing mission. Some of the hot trends that began in 2020 will continue throughout this decade, while others will also start to take center stage. Let's explore the trends and make some marketing predictions to benefit our business endeavors.
Search Engine Optimization — Not Keywords, But Keyword "Clusters"
Marketing predictions around SEO (search engine optimization) will now be more about clusters, not keywords. This has been happening more and more in the last few years, but the algorithms are now being specifically set to look for groupings of words, not just isolated words.
According to SEO giant and authority site Moz…
One web page can rank for multiple keywords. So why aren't we hyper-focused on planning and optimizing content that targets dozens of similar and related keywords?

Why target only one keyword with one piece of content when you can target 20?

The impact of keyword clustering to acquire more organic traffic is not only underrated, it is largely ignored. In this guide, I'll share with you our proprietary process we've pioneered for keyword grouping so you can not only do it yourself, but you can maximize the number of keywords your amazing content can rank for.
Commonly referred to as semantic support, the algorithms will look at words in relation to one another to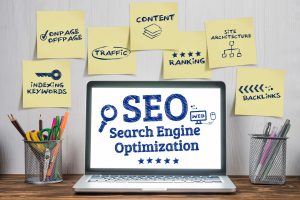 determine the meaning of a page and the relevance to a search query. For example, the word "bachelor" actually has four different meanings:
An unmarried man
A person with a Bachelor's degree
A young knight
A young male fur seal
If you see the sentence, "The bachelor lay on the beach," there is no clue as to which of the four meanings is intended.
On the other hand, if you say, "The animal behaviorists will be studying the bachelors on the beach at Half Moon Bay for the next six months and determining their hunting and fishing patterns," then we know that the last meaning is intended. The other words give us clues so that even though the word "seal" is not mentioned, we can still infer it.
There are still arguments over short- versus long-form content. No one can agree on the ideal article or blog post length. Having said that, the longer an article is (650 to 700 words or even longer, for example), the more words will be clustered together, including "seal", and the more clues the search engine will get. A minimum of about 500 words should be enough to get the point across if writers are really pressed for time and struggling to keep their site or blog updated.
The other thing to keep in mind in relation to this change is that it reduces keyword stuffing and encourages people to write naturally – for people, not just the search engines.
Marketing Predictions for Voice Search
With more and more households owning Alexa, Google Home, and similar products, voice search and artificial intelligence (AI) are here to stay. Around 65% of users say they don't see themselves getting rid of it anytime soon.
Estimates show that approximately 87 million voice devices will be in homes and offices in the US by 2021. Predictions show that by 2022, voice search queries will make up 55% of all queries. So, if you are not already factoring in voice search in reference to your marketing mix, now is the time.
The shift to more natural language in written content can help with this. However, voice search will change results and potentially starve some sites of traffic, because the way a person asks a question can be very different from the way they type in a query. Think semantic support and your content should be highly discoverable.
Predictive / Intent data
Google and Facebook search have enhanced their algorithms in relation to predictive and intent data. What do people want to accomplish when they run a particular search?
Unless you are operating in incognito mode, every search you run is giving these marketing giants information in order for them to then determine the intent of a search and what will be of most interest to you. They can even aggregate data from other sites to predict interest.
The trend is most obvious on mobile. If a person is out of their home (which the GPS locator will determine) and types in "coffee", the assumption will be that they need a café to go get a cup. A second option might be to list a local coffee and tea shop, or a supermarket. Bricks and mortar businesses need to make sure they have robust listings in Google, so they will be as discoverable in local search as possible – especially on mobile.
Mobile Search Marketing Predictions
As might be expected, mobile search is booming. Around 50% of all searches are carried out on mobile devices and that number is sure to rise as the latest generation of smartphones have more computing power than the desktop computers of just a few years ago.
Amazon, YouTube and Facebook are Search Engines Too
Gone are the days when people used to go to Google for everything. Amazon is now a vast product search engine, with the ability to turn browsers into buyers in an instant with the help of their 1-Click shopping. If you want to make your products more discoverable, you need to be on Amazon.
YouTube is the largest video sharing site in the world, and growing larger with every passing second. Studies have shown that 75% of searches are related to how-to content. If you don't already have a channel and playlists with these types of content, you're missing out on the chance to market your business effectively to people who really want to know what you do.
Facebook has demonstrated the rise of social search, with users avoiding search engines completely as they search for information about products, services and topics within the Facebook interface. This is not likely to change, even though many keep saying Facebook is dead, is just for older users, and so on.
While it is true that the most loyal users tend to be over the age of 30, it is also true that those under 30 who love Instagram and Snapchat still have an account at Facebook so they can keep up with family news, photos and so on.
Social Media Marketing Predictions and Trends
This brings us to social media marketing trends for the 2020s. Social media will continue to grow at an exponential rate. The biggest winner should be Instagram, due to it rapidly becoming increasingly popular with those in the 40- to 59-year-old age bracket. Their younger family members will be using it to post photos and video, so if they want to join in, they need an account.
Social eCommerce will also be on the rise. More than 50% of Pinterest users buy items they see on the site. Instagram now allows stores, and this trend is bound to continue.
Live Video on All Platforms Will Continue to Boom
The CEO of Facebook has predicted that the majority of content on Facebook will be video by 2022, and this will only grow in the coming years. Their system is easy to use and taps into the popularity of video rather than reading a blog post, for example. The secret will be to write keyword-rich titles and descriptions to make your videos more discoverable.
YouTube's live video feature is becoming increasingly popular as well, but pre-recorded video is also valuable. Around 90% of online shoppers report that watching videos about products helps them make their buying decision. YouTube is also becoming a hot social site, with engagement and comments similar to Facebook. Plus, it is a search engine, and owned by Google, so your videos have two chances to make it to the top of Google's search engine results.
If you're a blogger, turn into a vlogger (video blogging) at least part of the time. Videos boost response rates and accelerate the buying process. They are perfect for information marketing and product demonstrations.
Social Proof is the Name of the Game These Days
Studies have shown that only around 7% of internet users trust marketing material issued by a brand, as compared with around 72% who trust the recommendations of someone in their social circle (even when they have never met the person in their life). This trend is what has allowed bots to create fake "people" to influence decisions about politics, purchasing and more.
Facebook and Twitter are doing what they can to weed out the scammers and cybercriminals, but the fact is that a review from a "friend" can influence shopping decisions more strongly than any marketing message most brands can put out. Therefore, the secret here might be to make ads look less like ads, such as by creating stories on Instagram and Snapchat, and carousels on Facebook.
I hope this has been an insightful view inside the world of online marketing and that these trends and marketing predictions will make a difference for you as an author, speaker, or online entrepreneur.
I'm bestselling author, marketing strategist, and entrepreneur Connie Ragen Green and I would love to connect further with you to help you to achieve your goals. If you are interested in learning how to optimize the syndication of your content, please take a look at my popular Syndication Optimization training course and consider coming aboard to increase your visibility, credibility, and profitability.
(Visited 96 times, 1 visits today)