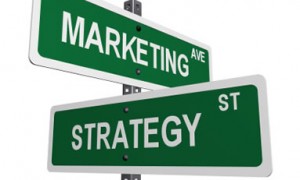 Are you a marketing consultant who gets real results for yourself and for your clients? This can be a lucrative source of income if you know what you're doing. I've been consulting in the areas of marketing, social media, content creation, and online visibility for individual entrepreneurs, small businesses, and corporations for several years now and can tell you that being a marketing consultant requires more knowledge and intuition than you might think.
If you're an entrepreneur, small business owner, or decision maker for a corporation, here's why you probably shouldn't hire a marketing consultant until you do more research because:
Contrary to popular belief, marketing consultants are not magicians.
Many entrepreneurs and small businesses hire consultants because they are looking for miracles to change what they have already created. The truth is that no consultant is going to take a business that is doing very poorly in revenue and quickly turn it around.
You see, consultants tend to specialize in one aspect of business, such as content creation, driving traffic, or paid advertising. But if you have a bad or low quality product, a low converting site, or an offer that just doesn't make sense, driving thousands of visitors to your website or creating massive content won't fix your business.
In other words, you will need to figure out how to create a sustainable business on your own. That's what being an entrepreneur is all about. If it were easy, everyone would do it instead of working at 9 to 5 jobs.
You must lay the foundation before you build further.
Creating a business is like building a very tall skyscraper. If you tried to erect an seventy story building without laying a solid foundation, you'd create an unstable structure that would collapse very soon after being completed.
The same goes for your business. Without a good product or service offering, your business is bound to fail after a short time. To prevent that from happening, you need to figure out how to create a business model that allows you to get paid for solving other people's problems.
Remember, your business does not have to be unique. It just has to be slightly different from what else is currently available. For example, when I began consulting with corporations, I was far from being the first in this space. The difference was that I only took on a handful of clients so I could offer more personalized services, while my competitors focused on taking on as many clients as possible, offering cookie-cutter services.
Once you figure out a business model that works for you, marketing your business will become much easier. Even the best marketers can't turn around a poorly thought out business, which is why you will need to focus on creating a great product or service before you talk to a marketing consultant.
Start off slowly and then escalate over time.
Consultants are quite expensive, and you don't want to pay them to sit around and ponder. You want to be able to move extremely fast when you bring them on as you are either paying them by the hour or have them on a monthly retainer.
In order to ensure that a consultant can help you grow your business at a faster pace, you need to be prepared. Handle all of the basics and test the waters.
What I am saying here is that you have to try to market your own business first. From optimizing your pages for the search engines to building your social media profiles and implementing your content marketing, you need to test out these pieces on your own.
Here's what I recommend you do to get started:
Optimize your pages for the search engines
Speed up your site
Start blogging
Get involved with social media
If you aren't able to do all of the things I've listed above, you can always hire an intern or someone still in school to help you out. Again, you are not looking for a consultant, but instead for someone who is:
Technical – able to make changes to your website.
Good at reading – able to follow the guides I linked to above.
Good at following instructions – able to implement the steps outlined in the guides.
Fast at executing what should be done – able to work efficiently.
How to know when it's time to hire consultants:
Once you test the waters and try to grow your business on your own, you can consider hiring a consultant. Make sure you hire him or her for specific tasks instead of all your marketing needs.
If you are looking to accelerate your growth and you know where you can use help, you can always consider reaching out to a consultant. But if you are looking for someone to solve all of your problems and turn your business around, a consultant won't be able to do much for you.
Visited 1 times, 1 visit(s) today