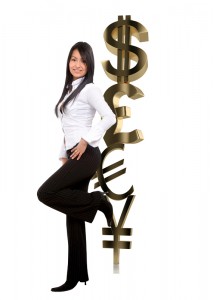 We all want the maximum value for anything we purchase as consumers. This just makes good sense. The same goes for us as entrepreneurs when it comes to selling our information products to others. In your online business one of your main goals must be to build relationships with your prospects and clients by giving them more value when they purchase from you than when they purchase from anyone else. This can be done very easily with just some small adjustments to what you are already doing every day, and will result in boosting your reputation and credibility as well. Instead of creating additional products, add more value to what you are currently selling.
You can add more value to a product you have already created by remembering that everyone comes from a different place. By this I mean that everyone has a different level of experience and skills, and has a unique way of learning and absorbing information. Whereas one person may be brand new to your list and your niche, someone else may have been on your list for years and have already purchased from you in the past. Either way, provide the maximum value to turn each person into a raving fan.
One way to add value is to offer email coaching to your buyers for thirty days after they make a purchase from you. I was amazed at how popular this was when I first began offering it. Then, someone who is a legend online offered a package that included email contact personally from him and I jumped at the chance to be involved. Offering email coaching shows people you care, while also building a relationship that will set you apart from almost everyone else doing business on the Internet. This works in most any niche, whether it is personal relationships, dog training, health and fitness, or building an online business.
Another way to add more value is to prepare checklists that your customers can print out and refer to quickly and easily. We all have way too much information on our hard drives, so everyone appreciates a checklist of the relevant and salient points of the topic you are teaching. Be sure to include your contact information in the footer of each page so that it will be easy to reach you in the future if your checklist should end up in someone else's hands.
Also, we must meet the needs of those with various learning styles, which include visual, auditory, and kinesthetic learners. You will add value to your product while helping people with alternative learning styles and preferences by transcribing your product, creating audio recording, and making videos. I know that I do not do as well with videos as I do with written content, and that my very favorite way to learn is by reading along while listening to the audio recording. Some of my students are very busy and tell me they prefer being able to listen to the audios while they are running, walking, or traveling.
Case Studies add another dimension to your products that is added value. This gives you the opportunity to show specific examples of what is working for you and for your previous students. This also allows you to go step by step through the process of what you teach, showing how others were able to achieve success by implementing what they learned from you.
Follow up webinars or other trainings have worked well for me. Sometimes it is a one-time webinar training immediately after they purchase the product; others times I turn it into a monthly training that can be added to or turned into a membership site. The interaction is fantastic for relationship building.
My friend Marlon Sanders teaches a concept called 'dollars for dimes'. In it he states that if you offer your customers something that is worth ten times as much as you charge they will be much more willing to get started with your product. This will open the door to a lifelong relationship.
Delivering, or perhaps I should say 'over delivering', will always be an excellent way to grow your business. To learn more about earning more online revenue with your online business, check out my friend and colleague Nicole Dean's training on making money with your information products.
Visited 1 times, 1 visit(s) today