A Beginner's Guide to Creating and Selling NFTs… Non-Fungible Tokens
Many people are already invested in and devoted to the latest and greatest money trends, but you may be skeptical. Are you looking to learn what all the hype is around the acronym NFT floating around lately? Let's get started with our discussion of creating and selling NFTs, shall we?
On the left is an image of Beeple's work "Everydays – The First 5000 Days." Beeple, born Michael Joseph Winkelmann is an American digital artist, graphic designer, and animator. One of the originators of the current "everyday" movement in 3D graphics, he has been creating a picture everyday from start to finish and posting it online for over ten years without missing a single day.
Although it's a seemingly new cryptocurrency driven commodity, the most alluring thing we tend to hear about NFTs is that there is great opportunity with creating and selling them, with some selling upwards of millions of dollars for a single digital artwork piece.
You want to give it your best shot at getting in on this increasingly popular exchange, but you may not know where to begin. If you're coming onto the NFT scene with no prior knowledge or setup of cryptocurrency, you can spend hours getting lost in the weeds of the crypto universe – from the latest investment trends all the way to the environmental impact of the exchange of cryptocurrency online.
Because there is an overwhelming trove of information available online, it's difficult to know where to start. You just need to get up to speed quickly so that you can begin creating and selling your NFTs on the exchange today.
What Is an NFT?
To understand just what an NFT is there are some essential cryptocurrency terms to understand to help you understand crypto along your NFT journey to success. It can be an overwhelming and complex rabbit hole to dive into when what we are used to is brick and mortar banks and debit cards, but are the basics boiled down for you:
Cryptocurrency is essentially digital money. There are many carriers or brands if you will of cryptocurrency which you may have heard of before such as Bitcoin, Ethereum, Dogecoin, and Chainlink, just to name a few.
You must purchase cryptocurrency online and store your crypto in an online wallet, and many companies offer services to let you both purchase crypto and store it on their secure wallet such as Coinbase, Ethereum, or software like MetaMask.
Once you have a balance, you will have access to your crypto funds in a similar way to using an online bank app, which you are likely familiar with today. When you buy or sell items using cryptocurrency, all the transactions are verified and stored online in what is called the blockchain.
Blockchain (the Ethereum blockchain) is often referred to as an online ledger where all cryptocurrency transactions are made viewable to the public. The blockchain offers a level of assurance previously hidden in the world of secure banks.
For example, if you buy a couch for $200 from someone on Craigslist, the seller does not know that you actually have $200 to purchase the couch when you are arranging a deal.
If you were buying the same couch, but the seller was asking for payment in the form of cryptocurrency, the seller could find your transactions on the blockchain and verify that you have enough crypto to cover the cost of the sale.
And to go one step further, if that seller previously bought that couch using crypto, you could go on the blockchain and see if the seller paid $10 for the couch they are now asking you to pay $200 for and you can make a smarter buying decision.
The level of transparency the blockchain offers between buyers and sellers is what makes cryptocurrency so alluring to many.
Gas Fees may sound confusing to some. You're buying and selling digital items, there is no gas involved here, but logistically, there is! Any time a cryptocurrency transaction is made and therefore recorded on the Ethereum blockchain, tons of actual computers exert a measurable energy to process that transaction.
The result is similar to a credit card processing fee you may be familiar with today, only gas fees fluctuate constantly and is like anything consumable, rooted in supply and demand.
Now that you've had a crypto crash course, let's look at what an NFT is. NFT stands for Non-Fungible Token. A Non-Fungible Token is a one of a kind digital item, no two are the same and the value really boils down to the eye of the buyer.
What you have likely seen of NFTs are essentially pieces of funky digital art that have been purchased, sought after, and therefore assigned value in the cryptocurrency world. When purchasing an NFT, what makes them so special is that the NFT transaction is recorded online via blockchain, where the history of not only your NFT, but all NFTs can be tracked and viewed creating a trend driven hype.
Think of it like collecting baseball cards or paintings from your favorite artist. The scarcity of art, knowing that there is only a finite amount of true Picasso paintings in the world, is what drives the overall value.
There are millions of counterfeit and copycat Picasso paintings around the globe, but in today's NFT art base, the transaction history of your NFT can verify to any potential future buyer down the road that the NFT they are purchasing was created by you.
Due to the transparency of the transactions on blockchain, this opens a world where we have insight into the transactions of both the NFT seller and the NFT buyer. This adds a layer of assurance to buyers and assurance to creators and sellers that their work cannot be counterfeit and therefore the desirability and legitimacy of the purchase is born.
The blockchain acts as a digital certificate of authenticity. While most NFTs are thought of as digital art, the ever changing landscape of the market has proved the value of NFTs goes beyond a digital art piece.
NFTs are being created to represent tickets to real life experiences, to be shown for access to physical objects, and in many instances, for clout in owning a piece of crypto history in the making.
Where Are NFTs Being Bought and Sold?
As with all cryptocurrency, because NFTs are digital content, they are sold online. NFT creators all have a variety of platforms to support their niche. There are platforms that specialize in gaming type NFTs, sports, collectable art, and so on, but for the sake of the novice NFT creator where do you start?
Where you would look to eBay for a coveted baseball card, general NFT creators and buyers look to Opensea. Opensea credits itself as the "world's first and largest NFT marketplace."
They have a reputable following and offer a level of fraud protection and user safety in a rapidly developing online market. This is where many start their NFT journey – whether they are buying or selling NFTs.
As the demand and popularity of NFTs has grown, there are other online "retailers" of NFTs you can research as well, such as Mintable, Nifty Gateway, and Axie Infinity to name a few – with many offering competitive listing fees for sellers. Below is the Starry Night NFT based on Van Gogh's famous painting…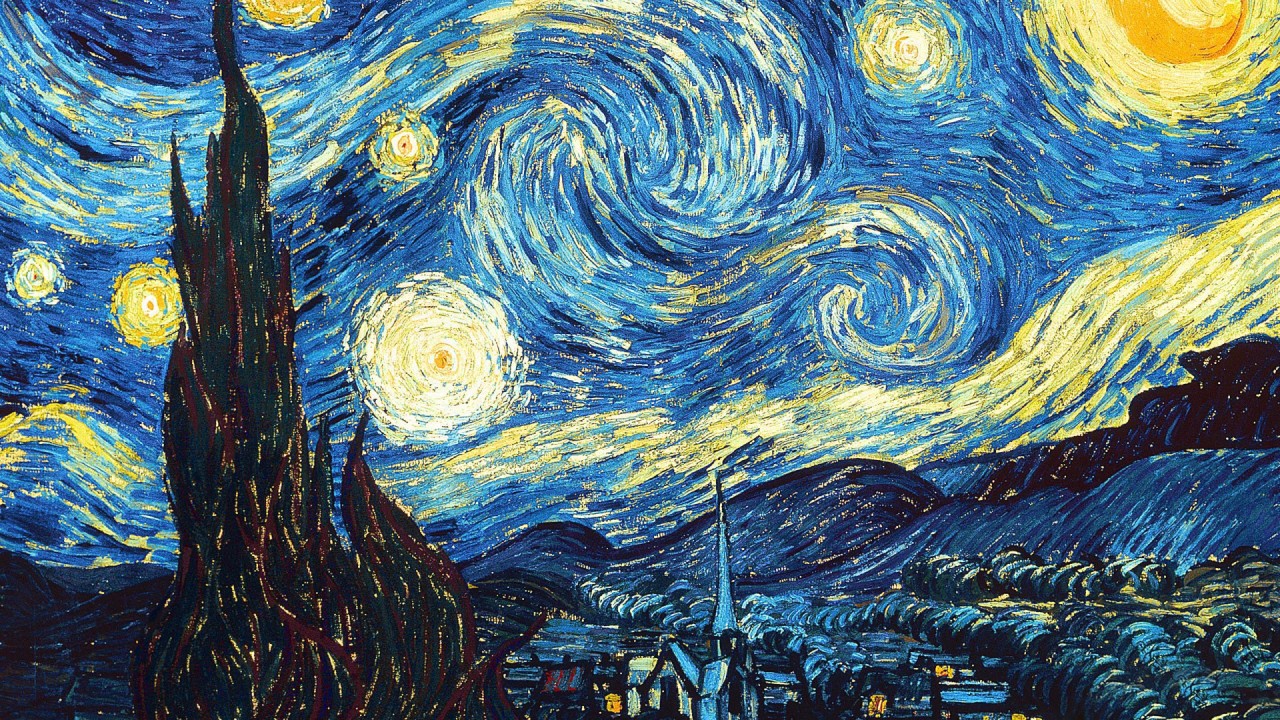 When listing your NFTs, some selling platforms allow you to list your NFT for a set price or allow the NFT to sell in an auction style to the highest bidder. The auction style definitely has more potential to rack up the price if your pieces are highly sought after – and this is where you can see NFTs selling for hundreds of thousands of dollars, getting caught in online bidding wars.
Before creating and listing your first NFT, you will need to make sure you have a crypto wallet loaded with enough funds to secure your listing on the platform of your choosing. Remember from earlier your crypto wallet can be obtained from websites like Coinbase or MetaMask.
There are gas prices in your future with listing NFTs, so keep in mind there is not one set price to getting started.
How to Create an NFT to Sell
Creating or "minting" your NFTs is where the real fun comes in! NFTs can be uploaded as nearly any file type – such as JPEG, MP4 videos, MP3 sound bites, or GIFs. They come in many forms of digital media and in terms of the subject of your art, really anything goes.
In fact, your artistic skill level does not need to be superb in any given art form to create something that may be profitable. Depending on your creative outlet of choice here are a few ways you can create an NFT:
* Draw basic clip art type caricatures in Microsoft Paint – pixelated animals or characters seem to have a popular base of buyers.
* Upload a scanned image of something you have hand-drawn or painted – this sort of art may be more desirable as it is a more traditional and not digitally based art form and feels more like the truly one of a kind piece the concept of an NFT is built upon.
* Choose a photo you have taken from the camera reel on your phone – likely the fastest and easiest form of NFT to upload, with very little legwork required here.
* Create an animated graphic using a free online tool such as Canva. If you want something a little more flashy and animated, consider making a graphic online and exporting your file for upload.
If you don't already have a creative niche or direction for your content, such as painting landscapes, or creating illustrated cartoon characters, you may opt to try your hand at many different styles to discover what sells for you.
Put yourself in your buyer's shoes. If you were browsing NFTs, what would you be compelled to search for and buy? Essentially, if you can dream it, it can be an NFT. There is arguably a market for any media you are drawn to create.
Research does suggest that creating a cohesive collection of similar themed pieces has the potential to gain more popularity and boosts your chance of creating a following of fans behind your media.
If you need inspiration, you can browse what NFTs are trending on the Opensea home page. Users and NFTs are ranked there much like you would report on the growth or decline of individual stocks.
Because NFTs are constantly being created and sold, there is also a market for "flipping" NFTs. As your NFT brand or collection becomes more coveted and sought after, buyers may re-sell your NFT for profit, which can drive up the values of your existing NFTs.
A true win-win! Once your NFTs have been created, you will need to establish the following for each listing:
1. A name for your NFT
2. A description of your NFT, which may include tags about the content of your NFT that will help lead buyers to your NFT via search – such as monkeys or mountains
3. A price for your NFT
Once your NFTs are listed, due to a saturated market you will want your designs to stand out in order to sell. Buyers like a story, and many artists are sought after on the NFT marketplace because they are marketing their style, story, and graphics on social media – especially Instagram Reels, TikTok, and Twitter.
Creating and selling NFTs requires exposure to the mainstream marketplace. If you do not already have a following on social media, it's encouraged to create social media accounts for your NFT collection so that you can work to gain a following and also connect with other successful NFT creators for inspiration or direction on what NFTs you would like to create next.
Mistakes to Avoid When Creating and Selling NFTs
Like any ecommerce experience, there are risks and roadblocks you may need to take into consideration. For instance, don't forget to consider the up-front cost(s). In order to list your NFTs, you must spend money (in the form of cryptocurrency).
In OpenSea, for example, there are up-front fees associated with listing your very first NFT, and then once you have listed your first, those fees do not apply every time. A common mistake is not considering the ever changing "gas fees" we talked about earlier.
This is a fee charged each time a transaction is made on the blockchain that accounts for the energy to compute the transaction. Much like the gas that goes in your car, this fee is always fluctuating and needs to be accounted for when you are setting your price.
Be careful in setting your price and understand that your NFTs may not sell overnight or get caught in a bidding war and skyrocket in value. Be comfortable with how much you are willing to invest to get your collection up and running.
Another rookie mistake is accidentally selling a duplicate of the same NFT by uploading the same file twice. Because the whole idea behind NFTs is that each piece is unique and "non-fungible," you never want to accidentally list a duplicate design.
This could easily happen by mistake if you are auto-generating or mass producing a crazy amount of NFTs and ultimately might lead to an unhappy buyer. Stay up to date on the latest trends of cryptocurrency if you're interested, even remotely in creating and selling NFTs..
The more you keep up with the ever-changing world of blockchain and different forms of cryptocurrency and the trends of popularity within the NFT universe, the more likely you are to stay up on what will be profitable.
Easy to access platforms like Reddit offer a plethora of insight from other NFT creators and can be a place where you can hop on a forum for feedback or advice on a collection you are making.
Famous NFTs That Have Been Sold
If you are seeking inspiration to create the next successful NFT, dive into some of these noteworthy genres and successes:
Beeple's – "EVERYDAYS: THE FIRST 5000 DAYS" – I discussed this one at the beginning of this article.
This NFT was created by Beeple, a highly coveted artist who created an NFT that essentially is a beautiful digital collage of every one of his works (5,000 total). His NFT went to auction in March 2021 and ultimately sold for $69.3 million.
Benoni – "Weird Whales"
A 12-year-old boy created an algorithm to randomly generate tons of tiny pixel whale character graphics. Each of the nearly 3,500 whales generated had unique features and buyers were compelled to support a young entrepreneur in the NFT space and he ended up making over $400,000 (and counting) from his tiny whales.
"NBA Top Shot"
Naturally, the NFT marketplace is not only open to individual artists, but also to mainstream media outlets and owners of mainstream content. For instance, the National Basketball Association sells officially licensed NBA and WNBA moments from games in the form of short video snippets.
An NFT featuring basketball star LeBron James dunking the ball in the late player Kobe Bryant's fashion ended up selling for nearly $400,000. Historical moments in sports, politics and other categories make great NFT art.
The sky is the limit with NFTs. Staying on top of social trends, meme culture, and coveted brand activity may just lead you to a successful and lucrative NFT side hustle. Creative side hustles are few and far between.
Often, by the time we get to these niche markets, they are oversaturated with many people vying for the same dream – so take this as your sign to go out and make the next bestselling NFT design today. Perhaps I'll talk about this on my next podcast. Creating and selling NFTs is an exciting way to make a living, I believe.
I'm Wall Street Journal and USA Today bestselling author, independent publisher, and serial entrepreneur Connie Ragen Green and would love to connect with you. If you're new to the world of online entrepreneurship please check out my training on how to sell yourself at Sell Yourself and Your Stuff and learn how to gain an unfair advantage when it comes to building a lucrative online business.
(Visited 93 times, 1 visits today)