30 Minute Marketing Success Plan and System
There is so much opportunity to start and grow an online business, so it's a shame that many people count themselves out simply because they don't feel they have enough time to pursue this career path. The 30 Minute Marketing Success Plan I'm sharing here will make sense for your success as an online entrepreneur.
The reality is, men and women have launched their online-based business with stolen moments throughout the day, including days where they only had half an hour or less to make progress. This describes how I began in late 2005, while I was still working full time as a classroom teacher, as well as part-time in real estate.
Each weekday morning, on the way to school I would pull into the parking lot of the post office a few blocks away. That is where I would make notes of my next blog post and choose something to recommend through an affiliate link. This got me started and gave me hope that I would succeed and be able to  work exclusively online very soon.
If you truly want this to be an option for you, you're going to learn how to start and grow a business with just 30 minutes per day. In order for this to work, you have to carve out half an hour that is free from distractions, where you can be laser focused on your tasks. You're an entrepreneur now, so consult with yourself as though you were your own consulting client.
You'll need to work quickly and methodically so that not a minute is wasted. You can do this at any time of day – as soon as you wake up, before you get ready to go to your offline job, on your lunch hour, or at the end of the day before bed. The key to success is with persistence and consistency.
The 30 Minute Marketing Success Plan and System is one that will allow you to streamline your to do list so that you are knocking out tasks on a Monday-Friday schedule, freeing you up for relaxation and a re-energized spirit for the week ahead.
Week 1 of Your 30 Minute Marketing Success Plan Start-Up
To start growing your business, use your entire 30 minutes each day on the primary decisions you have to make in your business. For one week, your half hour will not be split up as much as it is after the initial business is operational.
The setup of your business is something that should not take weeks or months on end. This is something where, if you have a focus on the task at hand, you can spend half an hour per day and in five days have an entire setup completed.
On Monday, you'll spend your 30 minutes brainstorming your niche. Do a quick brainstorm of topics that you have an interest in or that you enjoy doing. Whether it's gardening, cooking, taking care of your pets, exercising, or something else – put pen to paper and have it written out in front of you.
Then, do a quick search on Amazon and ClickBank to see if people are purchasing tangible items in that niche as well as nonfiction books or info products about the topic. You don't have to have both digital and tangible products, but it helps you see what the profit potential is.
Once you think you have it narrowed down, ask yourself if you feel like you will be happy being involved in this niche on a daily basis from here on out. If so, lock it in and dedicate yourself to this topic with the intention of becoming an authority figure.
On Tuesday, you'll spend your 30 minutes picking a business model. How you make money from this niche is up to you. You can create your own info products, promote products as an affiliate marketer, or even, in some cases, create your own tangible products to sell to customers.
Many people like to start with affiliate marketing because you are simply reviewing other people's work. But if you feel confident that you already have a lot of insight to share with your audience, you might want to start out as an info product developer.
Keep in mind that you can always expand beyond your original business model as you gain more time, but for now, with only 30 minutes a day to build your business, you need to be focused on one thing.
On Wednesday, you'll spend your 30 minutes buying a domain name and hosting and installing WordPress on your blog. You can use a keyword tool to help you gain quick insight into semantic wording that will help you mix and match words and phrases to find an available URL.
Don't spend too much time on this, but make sure your domain is related to your niche topic, and as short as possible. Purchase the dot com extension of the domain, and move on to the task of buying your hosting account.
Hosting is going to be simple. You don't want a large account at this moment, because you can always level up when you need to. Invest in a simple hosting program that provides you with enough space for a single website. I use and recommend A2's Shared Hosting with their "Turbo Boost" Plan for inexpensive, reliable hosting with excellent customer service.
Follow the instructions for your domain registrar and hosting companies and point the servers from the domain registrar to the new hosting company. For the last task of the day, log in to your cPanel and go through the quick step of installing WordPress, or call them and their customer service will walk you through the steps.
On Thursday, you'll spend your half hour on branding elements and registering the social media profiles for your business online. You can log into Canva and use a template to create your own blog header and logo.
Or, if you prefer, you can log on to Fiverr and outsource this to someone else. Once that is taken care of, you need to go to Facebook, Instagram, YouTube, TikTok, Pinterest, and anywhere else that you think is fitting for your niche topic & up on those social media platforms with an account name for your business and brand.
If you have extra time, you can go ahead and set up the profile on one or more of these platforms and make sure the link to your new domain is listed and pointing back to your website in your bio.
On Friday, you'll set up your email autoresponder system and install an opt in form. Instead of spending a lot of time evaluating which is the best autoresponder system, go with a proven tool like the one I use… Aweber.
Quickly sign up and set up your first list. Then, you will go through the steps to create an opt in form and copy the code it gives you. Take that code and log into your WordPress blog so that you can add it to a widget in the sidebar.
You can also create a page on your domain that will serve as your landing page that is dedicated to lead generation. Some of the autoresponder tools have templates for this purpose, and you want to paste the code for an opt in box in there so you can build a list.
By the end of week one, you'll have spent two and a half hours total building an online business – and everything from this point on is spent serving your audience and taking care of administrative tasks, so let's look at how a typical week might go when you only have half an hour per day to grow your business…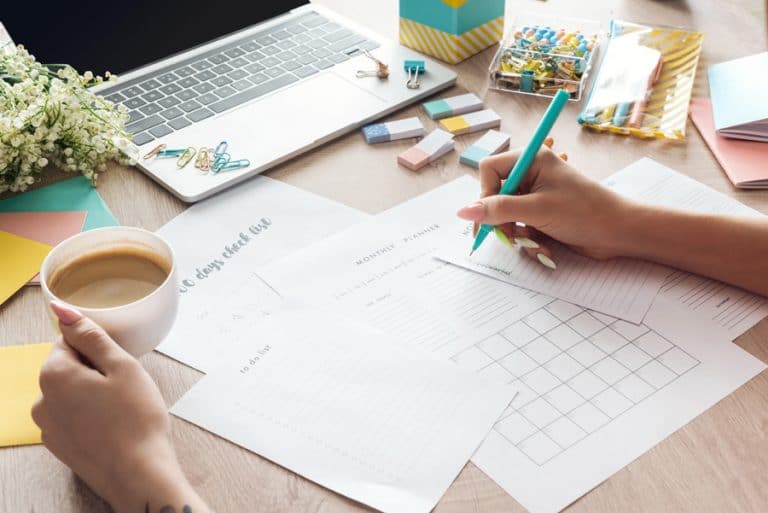 Monday 30 Minute Marketing Success Routine
Spend 5 minutes a day answering any priority emails and comment on any engagement you get online for your blog or social media content. You want your target audience to be acknowledged with a simple, "Thank you" or other observation, but don't allow yourself to get sidetracked by other content on social platforms.
Take 10 minutes out of your day for learning. It could be a YouTube video on copywriting or some other marketing strategy, something you need to learn and share with your niche audience, or learning how to use a tool.
If the content that you are educating yourself with goes beyond the 10 minute marker, finish it up another day. You don't have to learn everything in one sitting. Marketing is a career where you will be in a continual learning mode, so knocking it out in short bursts is perfectly acceptable.
You've used half of your day by this point. The next thing you want to do is spend the rest of your time, 15 minutes total, researching. The research can be for products that you want to review as an affiliate marketer, keywords that you're going to use in your content, information about your niche or the demographic you are targeting in general, etc.
Over time, you will find tools that can assist you with the research part. You'll want to bookmark resources that you prefer so that you can quickly and easily access them. Invest in a good password device like Roboform so that you save precious moments logging in to the tools that you are using.
You want to quickly fly through the research process, and this is something that you will get faster with as time goes on. You don't want to write thorough notes at this point, just absorb the information and jot down some ideas that you may want to use in your marketing.
Tuesday 30 Minute Marketing Success Routine
The start of every day should be the same. You will spend 5 minutes quickly answering emails and logging into your blog and social platforms to see if there are any comments that you need to respond to.
That leaves you with 25 minutes to work on your business. Today, you are going to spend time brainstorming and outlining content that you will use in your business this week.
You will have information that you researched yesterday, and you can take that data and use it to come up with unique slants for your blog posts and product reviews, your info products, and social media posts.
You want to create content outlines for twice a week blogging or for sections of your info products if you're not planning on blogging as an affiliate. Use AI (artificial intelligence), keyword tools, People Also Ask, and other online resources if you need help brainstorming topics that should go into your articles.
If you want to take an even faster shortcut, you can purchase readymade content in the form of private label rights (PLR). That way, you can simply spend your time finding the right packages to purchase, giving them a once over so that you know what needs to be tweaked, and figuring out where you want to use the content later in the week.
Wednesday 30 Minute Marketing Success Routine
Again, start out with email replies, blog and social media responses for about five minutes. It really shouldn't take longer than this on most days. Once in awhile there'll be some sort of problem you have to sort out for a customer, so that might eat away at your time a bit more.
The week after your initial business setup, you might spend one day writing your lead magnet offer. Some people start with the promise of updates via email, but if you want a lead magnet, you can set one day aside on week two to achieve this goal.
But after that's complete, on this day, you're usually going to create the content for your online business. In 25 minutes, you might not be able to get a lot done if you're a slow writer. You can find ways to shorten the time.
For example, if you open up Microsoft Word and use the dictation option, you'll be able to triple your output. Speaking the content is much faster than typing it, and for many people, it might even give you more productivity (for those who type really slow).
There are three types of content you'll be creating today – blog posts (which can be informative or product reviews, if you're working as an affiliate marketer), info products and social media content.
If you're not creating your own info products, then you might be spending time creating product listings for a site like Etsy (if you're selling tangibles) or just pouring the rest of your time into your blog.
Don't spend a lot of time on social media. You can grab the link to your blog post, pose a question or teaser with it when you share it and be done. If you're using multimedia social platforms like TikTok (which is where your content is only 60 seconds or less for the best results) or YouTube, you can spend time working on those and even use premade slideshow templates to help you with the short timeframe.
You'll be working off of your outlines from earlier in the week for your blog posts and info products. If you're finished with your info product, then your content day might be spent on writing sales copy or your joint venture (JV) page instead.
Thursday 30 Minute Marketing Success Routine
After your five minutes spent answering important emails and engaging with your target audience online if they've commented on your blog posts or social media content, you're going to take today to handle the technical and strategic tasks that marketers need to do.
Some of the technical tasks might be things like managing your blog. You'll need to log into your dashboard and see if there are any updates to process. Leaving your blog not updated can result in security issues.
You might want to spend this time automating the publishing of the blog content that you created yesterday and the social media posts that will be shared on your accounts. You can schedule blog posts to go live whenever you want.
You can also use social media management tools to schedule posts across various platforms so you don't have to go to each one individually and upload them. You'll also be setting up any emails that you want to send this week to share the content you've created.
The first time you do these tasks, it might take you a few minutes longer (as you learn things like how to schedule a blog post ), but after you've done it once or twice, you'll be super fast with these little tasks.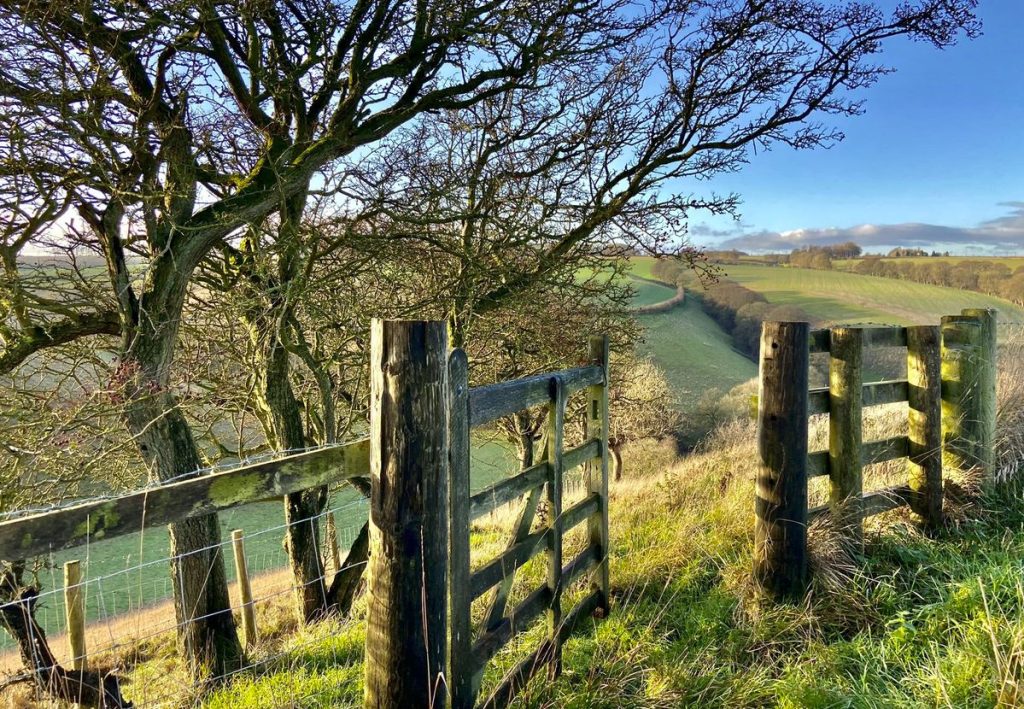 Friday 30 Minute Marketing Success Routine
Today, after your initial email and content responses, you're going to spend the rest of your half hour networking and leveling up your business. This is part human connection and part data analysis.
For networking, you'll want to spend time getting to know people who can approve you as an affiliate, who can promote for you as a product vendor, and who can generally help you gain insight into the strategic part of online marketing.
You can network with colleagues who are your competitors in the niche. Instead of always trying to destroy the competition, in the world of Internet marketing, the relationships can have a mutually beneficial aspect to them if you're strategic with it.
For example, you might open up a discussion with someone to guest blog on their domain. The byline and link you're given will help drive traffic back to your site, not to mention give you an authority backlink in the process for SEO.
You can also spend this time networking with competitors in a way that benefits your customers and subscribers. For example, getting to know competitors as a friend can result in your list getting private deals, discount coupons, etc., and these all make you look good for procuring them.
Networking is also done directly with your target audience online. You'll be able to give back to people in forums and online groups, helping them publicly so that everyone can see that you're there to serve others.
Take a minute to log into a niche forum or a Facebook group and see what questions people have that you can answer, or what problems are being discussed so that you can help.
Your goal isn't to be a spammer and put your links everywhere, but instead to deliver genuine service to the people who are your prospective customers. People will naturally learn your name, follow the link in your signature file, and click on your profile to find out more whenever you're an authentic and helpful niche authority leader.
This 30 minute marketing success system can be tweaked to whatever you need. Don't feel pressure to get a lot done every day. When you are laser focused and using every bit of that half hour comment you will make more progress than those who spend 8 hours a day getting distracted by Netflix and Facebook.
You can also take a few moments to glance at your website and email analytics to see what content and pages are performing best for you and which may be sabotaging your efforts so that you can tweak your strategy.
This is the type of system that is meant for go-getters who are determined to see their business get launched and begin thriving online. If you are someone who makes excuses, this won't work for you. It's reserved for people who have it in them to be highly productive in a short amount of time. I challenge you to move forward with this 30 Minute Marketing Success routine and then write a blog post, using yourself as a Case Study. Let me know, and I'll promote it for you!
I'm bestselling Wall Street Journal and USA Today author, marketing strategist, and entrepreneur Connie Ragen Green and I would love to connect further with you to help you to achieve your goals. If you are interested in learning how to optimize the syndication of your content, please take a look at my popular Syndication Optimization training course and consider coming aboard to increase your visibility, credibility, and profitability.