Writers and Authors Who Inspire Me to Reach My Full Potential
Authorship is the single greatest accomplishment I have achieved and goal I've reached in my lifetime. But even more importantly, along the way I became a writer. What's the difference? Authors write and publish books to share their thoughts, ideas, information, experience, and expertise with others, on a specific topic or topics of interest to their audiences. Writers, on the other hand, share stories that simply must be told. There are many writers and authors who inspire me to keep on writing, and they are making a difference in my life. I'll be sharing them with you later on…
My books are in the areas of marketing, entrepreneurship, productivity, time management, public speaking, authorship, mindset, and more. While I do not think of these books as "marketing pieces" as some authors do, they do make a difference in my business every day. I'm asked to speak to groups all over the world, both virtually and in person on a regular basis because I'm a published author.
Also, people many times come directly into my exclusive mentoring program as a result of reading one or more of my books. Basically, authorship continues to give me more visibility and credibility than any other single action I could take. This leads to increased income, opportunities, and connections. At this point, I publish one or two new titles each year, with the topics based on what is bringing me the greatest joy and impact at that moment. Then there's my writing…
My writing comes from a place deep in my soul. I write about every life experience that has shaped me over my six decades as a resident of this planet. I have stories that must be told, then shared, then discussed in great detail, outside of the realm of the story itself. I'm in two Mastermind groups where we tell stories and use them as the basis for new products and courses and programs. That is where my "Entropy for Entrepreneurs" concept was born and continues to thrive. The writers and authors who inspire me also whisper in my ear with gentle voices of encouragement and sound advice.
Since 2021, I've returned to my first love, writing scripts, screenplays, and plays for the stage and screen. This would not have been possible if I hadn't begun my journey as a blogger, curator, article writer and syndicator, author, and writer. Finding time to write every day is a challenge that must be overcome for me to feel complete. One type of writing led to another and I'm finally in the room where I feel most at home.
Success is best achieved when you have the "it takes a village" mindset. Here are some of the people who've made a difference for me as an author and a writer, and with whom I want to connect you with as well. These six writers and authors who inspire me, in no particular order include…
1- Sandra Beckwith is my secret weapon when it comes to the details of publishing and marketing my books. In a recent post, titled The right way to save your book's Amazon sales page link, she shares…
Ever wonder why some of the reviews on your book's Amazon sales page are removed by Amazon?

It could be because of the way you saved and shared your Amazon sales page link.

There's a right way and a wrong way to do it. When you do it the wrong way, you're signaling to Amazon that you shared the link with lots of people.

When you do it the right way, Amazon doesn't know that book buyers and reviewers got the link to your book's sales page from you rather than on their own.
Get on Sandra's list by signing up for her "Build Book Buzz" newsletter to learn from her and make a connection that will make a difference in your author's journey. And this book may be helpful to you – "Get Your Book in the News: How to Write a Press Release That Announces Your Book" – if you need help with visibility as an author.
2 – Jim Edwards is someone I followed from the very beginning on my entrepreneurial journey in 2006. When I began mentoring with Armand Morin in 2007, I learned that he and Jim were very close friends. That led to Jim inviting me to speak on his "Jim Boat" cruises to various islands in the Caribbean three different times.
His copywriting skills are second to none, and you may benefit from his bestselling book on this topic, "Copywriting Secrets: How Everyone Can Use The Power Of Words To Get More Clicks, Sales and Profits . . . No Matter What You Sell Or Who You Sell It To!"
What I've learned from Jim over the years that has made the greatest difference in my business growth is around the topic of eBook writing, publishing, and marketing. This is hands-down the most comprehensive training on this topic. Take a look at his "How to Write and Publish Your Own eBook… in as Little as 7 Days" and see if you don't agree. This is Version 3 of this training, and I can't say enough about how it will impact your business as an author and a writer.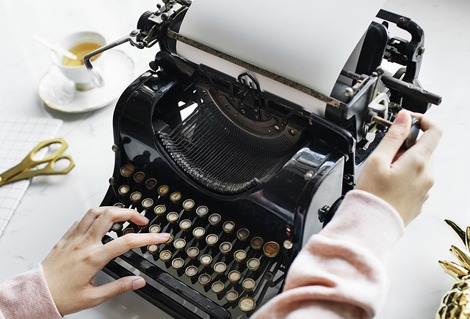 3 – Nina Amir describes herself as the Inspiration to Creation Coach, who inspires writers and bloggers to create published products and careers as authors. She certainly inspires me on a regular basis. In this post, How Your Future Readers Help Keep Your Writing on Track she shares some wisdom from Jay Artale…
You won't become a successful author just because you enjoy writing. Becoming an author takes consistent effort as well as a passion for writing, a keen interest in your topic, and a burning desire to impact the lives of others—your readers. In fact, if you keep your future readers in the forefront of your mind, they will help to keep your writing on track.

Let me explain.

Get that Book Written

I can't tell you how many half-finished books reside in my laptop folders. And I know I'm not alone in this. How many want-to-be authors have you spoken to who have been tinkering with their book project for years?

To maintain the motivation to slog through the research, drafts, editing, and proofreading phases, you need a strong belief that your book will make a difference. Your book will become a forgotten file buried in a computer folder if this element is missing.

Keep in mind that your motivation is the difference between a nice-to-have goal and something you feel compelled to see through to the end. Your book project needs to be something you wholeheartedly believe in, and this belief propels you towards publication.
My favorite book from Nina is "How to Blog a Book: Write, Publish, and Promote Your Work One Post at a Time" and this has worked for me!
4 – James Clear is a thought leader and another one of the writers and authors who inspire me. His bestselling "Atomic Habits: An Easy & Proven Way to Build Good Habits & Break Bad Ones" continues to impact millions of people around the world, and I am certainly one of them. His messages are delivered as "lessons" and I hope you will become an eager student. Here, James shares The Role of Family and Friends in Shaping Habits…
The way that social environment influences our habits is through the tribes we belong to and the groups we are a part of.

We are all part of multiple tribes. The tribes we belong to shape our behavior.

This is true in large and small ways. Large tribes like nations, religions, and businesses can influence our behavior. And small tribes like what neighborhood you live in, what school you go to, or what organization you volunteer with can also influence your behavior.

The key factor in any of these tribes is that we have a sense of belonging. When you want to belong to a tribe, you want to repeat the habits of that tribe. We naturally soak up the habits of those around us.

If you move to a new neighborhood where your neighbors meticulously maintain their lawns, you might start gardening or landscaping your lawn too.

If you start going to a CrossFit class where all your classmates eat a Paleo diet, you might start eating that way too.

If you join a church or mosque that values community service, you might start volunteering your time as well.

Your culture sets your expectation for what is "normal." Surround yourself with people who have the habits you want to have yourself. You'll rise together.
5 – Suzanne Lieurance is someone I've met in person and spent time with at live events. She sends out The Morning Nudge on a daily basis and is definitely one of the authors and writers who inspire me. She's a former classroom teacher, like me, and teaches writing through some programs that might make sense for you. Here's an excerpt from her post on Making the Most of Guest Blogging Opportunities…
Learn about the blog's audience and write specifically for them

While you may write about the same topics, no two blogs are exactly the same.

Learn what makes the blog you're writing for unique and keep in mind what their audience wants to hear.
Always read the submission guidelines carefully

Look forward what types of topics they want, what formatting you should use or any other specifics they are looking for.

Don't get rejected just because you make a silly little mistake.
Promote an opt-in, not a link to your home page or a product

You'll get the best results for with your guest post if you make a free offer to their readers.

Linking to your home page may bring in plenty of traffic, but what happens when they click away, never to return?

You want them to opt-in to your list, so that you can bring them back to your blog later, make product recommendations and keep in touch with them for months and years to come.
Engage the audience and respond

Just like with your own blog, readily ask your readers questions and respond to their comments.

Consider this your opportunity to forge new relationships with those interested in your topic area.
Suzanne has published many books, and in a variety of genres, this one being my personal favorite: "The Morning Nudge: 101 Tips for Successful Freelance Writing" and I hope you'll take a closer look.
6 – John Winokur is someone I came upon years ago, yet I do not recall how this occurred. I just know that his Advice to Writers wisdom makes him one of the writers and authors who inspire me every day. Here is one of his Quotes of the Day…
Great Artists Are Great Workers
May 09, 2022

Artists have a vested interest in our believing in the flash of revelation, the so-called inspiration…[shining] down from heavens as a ray of grace. In reality, the imagination of the good artist or thinker produces continuously good, mediocre, and bad things, but his judgment, trained and sharpened to a fine point, rejects, selects, connects…. All great artists and thinkers [are] great workers, indefatigable not only in inventing, but also in rejecting, sifting, transforming, ordering.

Friedrich Wilhelm Nietzsche
I also recommend that you follow John on Twitter to enjoy his perspective on writing and life in general. And be sure to check out "The Portable Curmudgeon" that he compiled and edited.
These are the six people who most inspire me when it comes to writing and storytelling and publishing. It is my hope that you connect with those you feel drawn to, and continue writing in a way that enhances your life experience. When all is said and done, it's our stories that make the difference.
I'm Connie Ragen Green, writing and telling stories and publishing my work every day. Come along with me, if you will, so we may walk this path side by side as we explore the mysteries of the universe.
Visited 1 times, 1 visit(s) today