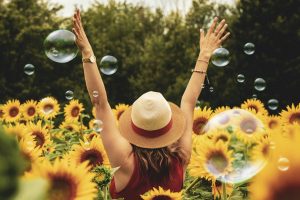 So you want to write an eCourse for passive online revenue. Congratulations! If you want to learn how to write an eCourse I will explain it here. You can write an eCourse to attract new prospects and to stay connected to those who have already joined your list. If you are not familiar with what an e-course is exactly, I will explain in great detail here. This is simply a series of short lessons on a specific area of your niche. If you work in the area of small business marketing, for example, you may want to write lessons on productivity or time management. If your area of expertise is in personal development, you could write something about letting go of fear or anger. I think you get the idea here; it's all about teaching just a tiny segment of what you go to further connect with your target audience.
There are several ways to create your e-course, so it is just a matter of personal preference. I like to choose my topic based on the questions I am being asked by the people on my list and in my programs. Then I write it out completely, dividing it into seven parts. Each part, or lesson, is only about three paragraphs long. This is because I will be delivering it over time through emails and I don't want the email message to be too long.
I am also going to think about what I can promote during the e-course. This can be your own products and programs or affiliate products. They must be relevant to the topic of your course, and to the particular lesson you are writing. For example, if I am writing about training a horse I may want to include a product about learning how to ride or choosing the right clothing and accessories, such as saddles. You want your promotion to make sense to your prospect.
I recommend repurposing everything you create, so I would suggest setting up an optin page to deliver your e-course each day for seven days, and also converting the entire course to PDF to give to the people already on your list. This makes sense if your goal is to reach as many people as possible in a short amount of time.
Make a list of possible topics and then commit to writing a new e-course each month for the next several months. This will build your list, increase your income, and position you as an expert in your niche. It will also give you even more content on your topic that you may want to include in a book, on your blog, or as a series of articles that you will release and distribute over time to increase your visibility on the Internet.
Check Out a New, Live Training Program I'm Teaching with eCourse Expert Norma Allen Esler on "How to Profit with eCourses"

I'm bestselling author, marketing strategist, and entrepreneur Connie Ragen Green and I would love to connect further with you to help you to achieve your goals. If you are interested in learning how to optimize the syndication of your content, please take a look at my popular Syndication Optimization training course and consider coming aboard to increase your visibility, credibility, and profitability.
Visited 1 times, 1 visit(s) today