VIP Business Retreats: The Missing Piece in Your Suite of Offers
If you're a small business, forging strong connections with your clients is more than a strategy; it's a necessity. You might have employed various methods to nurture these relationships, but have you considered hosting a series of VIP business retreats? Here, we delve into why hosting a VIP retreat could be a significant addition to your business strategies and how to get started.
A VIP business retreat is a structured, yet relaxed, two or three-day event where you invite a select group of high-value clients (I invite the entrepreneurs and small business owners I mentor in my Incubator Mastermind) to a delightful location. In my case, they come to my city – Santa Barbara. This isn't just a meeting but a well-thought-out event that combines both business and leisure to foster deeper connections and understanding between you and your clients. Let's break down the various aspects of planning and executing a successful VIP retreat that promises mutual growth and strengthened relationships.
I will start by exploring the benefits that VIP Retreats can offer for both your business and participants. Then, I'll guide you to organizing a retreat that aligns with your brand and your client's expectations. Finally, I'll highlight the key elements needed to make your VIP Retreat successful, ensuring it's enjoyable and beneficial for everyone involved.
By the end of this post, you'll have a clear blueprint to start planning your very own VIP retreat for your business, with insights on how to make it a memorable and fruitful experience. Join me as we walk through the process of crafting an event that can redefine client relationships and set your business apart.
The Benefits of VIP Business Retreats
VIP retreats are highly valuable because they can transform lives. Your retreat focuses on a specific customer issue or pain point. By the end of your time together, your participants will have the tools and resources to overcome the area where they've been struggling. The memorable experience of the retreat strengthens your relationship with the customer, leading to more customer retention and loyalty.
Retreats will also boost the reputation of your small business. After the event, your participants will tell everyone how it changed their lives. You'll also stand out among your competitors. Not many small businesses offer this unique experience.
I have been hosting VIP business retreats in Santa Barbara for over a decade now. This location is one that people from all over the world are familiar with, and the opportunity to spend time with a local, while also working on their business continues to be popular and effective for everyone who joins me.
Santa Barbara is known as the "American Riviera" because of the mild year-round climate, the location in between the ocean and the mountains, and the culture that includes more diversity than anywhere else in the world where I have visited throughout my lifetime.
Your retreat also offers a valuable opportunity to learn more about your customers or clients. Spending time with them in real life will give you insights into your audience's everyday problems.
Finally, it's a chance for everyone involved to network and build relationships. Marketing can be a lonely existence, but once you are connected with like-minded people it turns into fun. My Retreat participants often stay good friends long after the event is over.
How to Plan and Run a Successful VIP Business Retreat
Identify the Goal. The first step is to define a goal for what you wish to achieve. It's fine to hold a VIP retreat simply to meet with customers and spend time together. But remember that it takes a great deal of time and resources to plan and carry out. You'll get the best results possible by choosing an objective.
Ask yourself: What will participants be able to do when the retreat is over? What change will occur in their lives? And how does this result fit into your overall business strategy?
Set the Budget. Decide how much you can spend on your retreat early in the planning stages. You'll need to pay for accommodation, transportation, and meals. There could also be additional costs related to the activities you'll plan.
When considering expenses, remember that the idea is to pamper your guests and create a luxurious experience. Don't save on things like accommodations.
Pick a Date. VIP retreats take time to plan, so set a date well ahead of time to prepare. Take your potential participants into consideration when planning the dates. You might want to consider timing it with, or avoiding, certain times of the year such as national and seasonal holidays, or other significant times of year.
Choose the Location. VIP retreats are often held in idyllic, rustic areas or luxurious vacation spots. Think sandy beaches, mountain retreats, and desert sunsets.
Where would your customers love to spend the weekend with you? What kind of place would be most conducive to building relationships and achieving the desired outcome? What type of place would align well with your brand?
Research venues well before choosing one so you know what they offer. Amenities like a jacuzzi, gym, steam room, and so on are excellent for retreats. Ensure the accommodation has everything you need, such as conference rooms and AV equipment.
Two other factors to consider are budget and logistics. Choose a place that's perfect for your retreat, within your price range, and easily accessible to your participants. We're a hundred miles from LAX, and the Santa Barbara airport is very small, so I found an express bus service that has been extremely accommodating for well over a decade.
Choose Your VIPs. Unfortunately, you can't invite all your valued clients and customers to your retreat. Choose your top clients, biggest brand advocates, or most loyal buyers. In order for your clients to receive personal attention, keep the group to a number that is manageable for you.
Theme of  Your Retreat. If you're teaching a specific skill, which audience segment would gain the most from it? I have even hosted spiritual retreats as vacations for my clients that were extremely beneficial for everyone involved. If you're focusing on a pain point or struggle, choose customers who would most benefit from your solution. If you're introducing a new product line, who's most likely to buy it?
Prepare the Schedule. The last step is to create an itinerary. Prepare all the sessions and schedule the activities your retreat will include. Make sure to arrange any help you need, such as assistants, catering, or tech experts.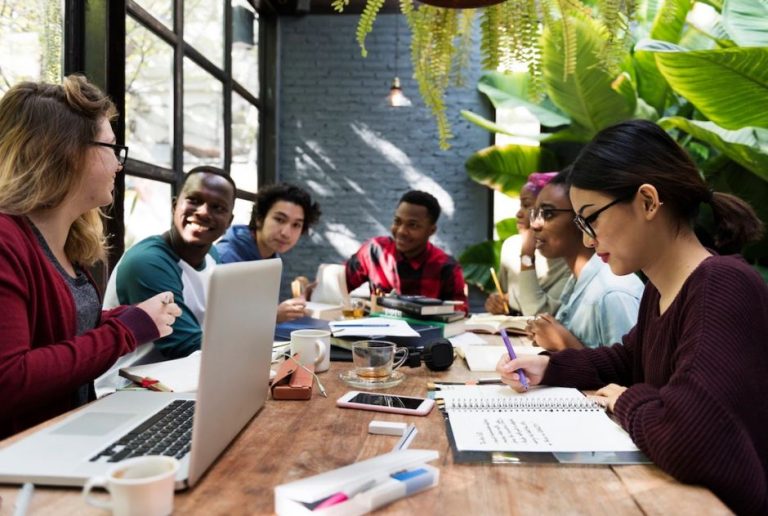 The Keys to a Successful VIP Business Retreat
VIP retreats only work when participants are committed. Commitment guarantees they get the most out of the experience and reduces the likelihood of sign-ups followed by cancellations as the retreat approaches. You can ensure your participants are committed by:
Communicating the benefits they'll receive by attending.
Setting clear expectations, including the outcome, activities, and details about the accommodations.
Offering clear Terms of Service that explain your refund policy.
While your retreat is focused on a specific outcome, it should also offer a fun and relaxed experience. Don't overpack the agenda. If it is too stuffed, people will get burned out.
Give your participants time to relax, roam, and enjoy private time. Aim for a balance where you achieve the goal but also get to relax.
Finally, try to find some ways to make your retreat unique. Consider what extra activities you can include that may not directly relate to the goal. Find out what other businesses offer to get ideas for setting yours apart. I take my people to the Santa Barbara Zoo and also on a boat and a trolley while we are together.
The most effective VIP business retreats leave their participants feeling recharged, enlightened and in a better place than before. Think about your customers and clients. What are their preferences and desires? Design your retreat around their tastes and needs.
I'm writer, marketer, and entrepreneur Connie Ragen Green. Let's connect and discover how we may join forces to create businesses that are life-changing and serve others in a way that builds relationships, a lifestyle by design, and massive income streams.
Visited 1 times, 1 visit(s) today