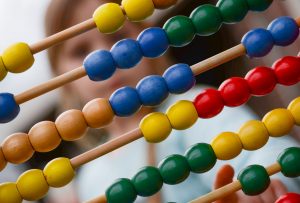 It was the spring of 2017 when I first heard about Medium in its latest iteration. Back in 2009 I had signed up for the earlier version and had even submitted some articles. But in 2017 I had become aware of someone named Benjamin Hardy, a graduate student in philosophy who was also a young married father of three foster children living in South Carolina. I was intrigued by him and his perspective on life and wanted to know more. When there were whispers about driving traffic using Medium I was all ears.
You should know that I'm a marketer first and a writer second. It was odd to me that Hardy was writing on a platform that wasn't his own. How would he build a following, and a list, and an income stream? Obviously, I didn't get it.
For several months I read his articles, all on personal development and was pleased one day when I scrolled to the bottom of the article I was reading and saw that he had now included a call to action. He sent me to an optin where I could download a report called "How to Achieve Your Peak State." Of course, this was an irresistible title so I opted in. What I received was a seventeen page report, well written and presented as a checklist for getting your morning routine in order.
There was nothing extraordinary about the bullet points he included, but what he shared within each point was out of this world. Interesting, insightful, and meant to take the reader to a higher plane of thought. This "plane" is based on esoteric cosmology, where a plane is conceived as a subtle state, level, or region of reality. Benjamin, now Dr. Hardy, is a philosopher so it seemed apropos. I internalized his ideas and added many of them to my own morning routine with excellent and measurable results. At that point I went from being a regular reader to becoming a raving fan.
It would be year later before I joined Medium as a free member. I still couldn't see the purpose in joining this platform as a paid member, even though it was only five dollars a month or fifty dollars a year. Perhaps it was because my memories of Ezine Articles and many of the directories I had submitted to since coming online in 2006 were still vivid in my mind. Even though I had posted those articles on my own blogs first I felt they had let me down when they overused AdSense and lost their ranking in all of the search engines. The traffic I had received from those directory sites disappeared overnight, with nothing to replace it at that time.
Traffic from Medium is Different
Then it happened. I was submitting my blog posts to Medium once a week or so and building a following. Slowly at first and then more regularly. I include a call to action at the bottom of every post and readers were opting in. Not in droves, at least not initially but once the momentum picked up it was fast and furious and then I had a thousand followers and…I was in love with Medium, tossed all of my doubts aside, and joined as a paid member.
The traffic I was getting from Medium was based on a different algorithm. My submissions were all connected to my original post on one of my two blogs. And Medium does not use cheesy and questionable advertising as a part of their business model. No, Medium relies on its paying members to fund the site itself. And, even better is the fact that as a paying member you even get paid each month, based on the views, applause, highlighted passages, reader comments, and other factors that make it so worthwhile to post your content there.
Now I am not under any illusions that Medium will be around forever; nothing is. Mark my words, the day will eventually come when Facebook goes the way of Myspace and Google Plus. The only forever in my mind is with sites I own and control, with my two blogs at the top of that list. But in the mean time Medium is THE place to be for writers and marketers.
The Traffic From Medium is Awesome
I get traffic from Medium every single day. It typically works something like this:
Some finds me on Medium because I am connected to someone they are already following or they are searching for a topic I have written about that is of interest to them. They read at least some of my post and then "follow" me. They may also "clap" for my article (claps are applause and highly sought after by the writers) and sometimes "highlight" a passage from my article. You may even leave a comment for an article, similar to a comment on someone's blog post. Go ahead, give this a try for yourself. I'm at https://medium.com/@ConnieRagenGreen and I dare you, no, I double dog dare you to follow me, read one of my articles, give me a few claps of applause, and highlight something I have written all in one visit. This will take you approximately four minutes to complete and will come back to you in all kinds of positive ways. Join Medium while you're there, at least as a free member for now.
There are also communities within the Medium community (I have dubbed these "sub-communities") that are more specialized. These are growing and evolving every day and I have even been invited to submit my writing to some of them. For example, the most recent articles from Benjamin Hardy are found within the "Better Marketing" and "Thrive Global" sub-communities.
Your blog is your home on the internet. Sharing your posts on a massive platform like Medium allows you to get your message out to a wider audience than you could ever do on your own. Your traffic from Medium will grow your list, build your business, increase your credibility and visibility, and add to your bottom line.
You do not need an English degree to write online. If you can get your point across to your readers, you can write for your blog and share it. If you can teach your readers something they want to know, then you can write about it and share it to Medium.
There is no set length for your blog posts or articles. One of my favorite marketers,  Seth Godin blogs at least once every day. Typically, his posts are fewer than two hundred words. Challenge yourself to get your point across with fewer words than you average.  We all have a shorter attention span today than we did a decade ago so this can work in your favor. Do this once a week, or twice if you can and see what happens.
And if the idea of driving targeted traffic from Medium is as important to you as it is to me, do this to make sure you have the best chance possible to maximize this opportunity:
Write and publish your posts on your own site first. This way Google is more likely to give you credit first for your content.
Wait at least 24 hours before adding it to Medium, to give Google a chance to index your post on your blog.
Make sure you have included a photo of yourself, along with a bio with a link back to your main site for your profile.
Include a "call to action" at the end of each article so readers will be able to easily opt in to your list.
Follow those who follow you. Look for others to follow. Do this every time you are on Medium. If someone has a green circle around their photo that indicates they are a paid member and are more likely to follow you back and interact with your posts. But do not used membership as a prerequisite for following and interacting with someone.
Explore the sub-communities on Medium to enhance your overall experience.
Think of this as your community and an additional circle of influence for you. Participate regularly and actively and this will make a difference for you and your business.
Medium is an interactive site for readers, writers, marketers, artists, creatives, entrepreneurs, and humans of all shapes and sizes. At least for now, this is the place to see and be seen when it comes to connecting with others to build relationship and exploring the outer edges of your niche.
I'm author, publisher, and entrepreneur Connie Ragen Green and I am here to serve you with my experience, knowledge, and ideas. Learn how to sell yourself to the world with your message and how to sell your products and services based on what you know with my new online training course, How to Sell Yourself and Your Stuff. You'll be more than glad you decided to come aboard!
Visited 1 times, 1 visit(s) today