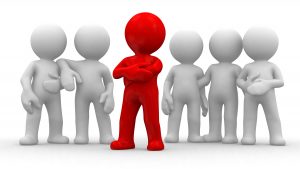 Today I'd like to discuss the role of an affiliate manager in your online business. First of all, what is the role of an affiliate manager? This is someone who manages all of your products, services, and courses so that your affiliates have exactly what they need when it's time to launch something new, as well as to make sure your products are being promoted by others every single day.
So what makes a great affiliate manager? This would be a person who gets along with everyone they meet and truly tries to help them whenever possible. They take networking to the next level by forming relationships based on integrity and mutual respect. This person takes the initiative in reaching out to all affiliates to let them know exactly what is coming up, as well as which products can still be promoted.
When a "super affiliate" knows that you are there to help them make as much money as possible promoting  a product, they are much more likely to promote your product than one from someone that doesn't have anyone available to them to help with anything they need. It all comes down to relationships. You don't have to know lots of super affiliates right away. But you should be able to establish relationships with them over time and keep that relationship going, even when there isn't something new to promote.
A great affiliate manager  will already have some knowledge of your specific industry, can quickly and effectively come up with creative ideas and manage promotional materials, and already has products of their own. This is the ideal, and it's important to keep your standards high.
When I was brand new to online marketing I started promoting and recommending the products and services that I had most benefited from. This was a confusing process to me in that I wasn't sure how all of the moving parts fit together. It was affiliate managers who reached out to me and helped me to put the pieces in place that resulted in sales through my affiliate link.
I'm not sure why everyone doesn't have an affiliate manager. Perhaps online entrepreneurs prefer to wear all of the hats in their businesses, but the truth is that having someone on your team dedicated to making everything run like a well-oiled machine is an asset.
If you believe that you would make an excellent affiliate manager, reach out to those you have already been an affiliate for and see if they could use your services. And if you are a product creator and vendor, consider bringing someone aboard who could serve you in this capacity. I speak from personal experience when I say that having someone in between the affiliate and the product creator is beneficial in so many ways. This person can serve as a sounding board and liaison as your business grows exponentially.
I'm Connie Ragen Green, online marketing strategist, bestselling author, and international speaker on the topics of entrepreneurship and inner game mind shifts. Let's connect to see how I may best serve you in the near future. And please be sure to check out my Really Simple Affiliate Marketing training course.  Affiliate marketing tips will help you to achieve the success you want and deserve. And be sure to pick up a copy of my bestselling book, Huge Profits with Affiliate Marketing: How to Build an Online Empire by Recommending What You Love.
Visited 1 times, 1 visit(s) today