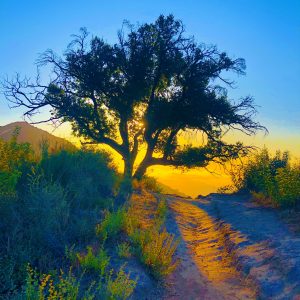 I have been rereading The ONE Thing: The Surprisingly Simple Truth Behind Extraordinary Results by Gary Keller and Jay Papasan and was inspired to share my thoughts on the concepts they are sharing with you here. From the first day I started my online business back in 2006 I knew that my goal would be to have extraordinary results. This book wasn't published until 2013 and has certainly made a difference in how I approach almost everything in my life and business.
Keller and Papasan begin their book with this quote:
"Be like a postage stamp – stick to one thing until you get there."
Perhaps I already knew the importance of commitment and perseverance but it was not a part of my thinking and actions with any regularity.
Their formula for implementing your ONE thing is based upon their research and the precept that the path to achieving extraordinary results in your life is based around the concepts of "purpose, priority, and productivity." I have focused on productivity and time management for a decade now and even have a bestselling book on Time Management Strategies for Entrepreneurs: How to Manage Your Time to Increase Your Bottom Line. So it was the "purpose" and "priority" pieces of this triad that I needed to focus on most.
We must choose a direction for our life. This will become our purpose and the direction we want our life to be about more than any other. I believe many of us, myself included were thrown off our bearings early in life and ended up with split focus as we attempted to regain our bearings. What I mean by this is that we felt strongly about one path and direction at a young age and then received input from parents, teachers, and other adult role models that caused us to second guess our natural and fundamental purpose.
I love animals and had wanted to become a veterinarian from an early age. As I reached high school and was heading to college at UCLA I was dissuaded from pursuing this goal for a myriad of reasons. The result was that I changed my major three times as an undergraduate and lost my direction and purpose. After graduation I went on to law school and then entered an MBA program and did not finish either of these courses of study.
It was only after I had some life experience and confidence that I realized a career in education was right for me. I was thirty years old and went on to work as a classroom teacher for the next twenty years. The ONE thing for me during those years was teaching.
My suggestion is to keep it simple: decide what you would like to accomplish and then describe in great detail, in writing, how you will get there from where you are right now.
Then comes priority. Papasan and Keller point out this word is singular and that thinking of this as priorities will always split your time and attention and not serve you well.
"When you live your life on purpose, then living by priority takes precedence."
Of utmost importance in all of this regarding the one thing for you is who you are spending your time with each day. In a post by Keller and Papasan they share The Five People You Need to Enlist to Defend You Time Block.
These people include your partner, your family, your boss, your colleagues, and yourself. This part stands out to me:
You

Ultimately, time blocking only works if you hold yourself accountable. Once you're in your bunker, only you will know if you're completing the necessary tasks that will help you succeed. Use our concepts and strategies to help you gain more clarity on yourself, your goals, and your priorities. And remember: no one succeeds alone! With your community holding you accountable and supporting you, it's up to you to harness that collective energy into extraordinary results.
What is your purpose in life? Has it changed significantly since you were a child? Do you journal about it now so that it is in writing? What small step can you take today to move you closer to your goal? What small habit can you embrace to make this even more possible in the near future? What are you willing to make a priority in your life to ensure your success?
Did you get your copy of The ONE Thing: The Surprisingly Simple Truth Behind Extraordinary Results? I highly recommend it, no matter where you are in your life's journey.
I'm author, publisher, and entrepreneur Connie Ragen Green and would love to connect with you. If you are new to the world of online entrepreneurship please check out my comprehensive training on how to set up Funnels That Click and learn how to gain an unfair advantage when it comes to building a lucrative online business.
(Visited 120 times, 1 visits today)