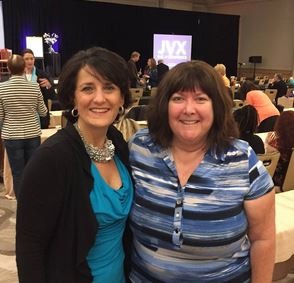 Tamara Monosoff is someone you'll want to know. She and I recently met at a live event in southern California and I knew that I had to interview her for my podcast series so that you could get to know more about her and how she is helping online entrepreneurs and authors.
She has worked in Washington D.C. in the Clinton Administration where she served as Chief of Staff for the Office of Vocational and Adult Education at the U.S. Department of Education, Education Director for the President's Commission on White House Fellowships, and Senior Communications Associate for the President's Initiative on Race at the White House. Tamara has also authored six bestselling books, including Your Million Dollar Dream: Regain Control & Be Your Own Boss and The Mom Inventors Handbook: How to Turn Your Great Idea into the Next Big Thing; Secrets of Millionaire Moms: Learn How They Turned Great Ideas into Booming Businesses – and How You Can Too!
When I asked her how she has been able to achieve so many goals she jokingly attributes some of it to getting no sleep. Her volunteering brought her closer to the people, dreams, and goals that she aspired to and brought her even more opportunities over time, eventually taking her to the White House.
We discussed her journey to entrepreneurship after she left Washington, D.C. and had her first daughter. It came about as she investigated solutions to problems experienced by mothers everywhere. Women all over the country contacted her to find out how she could help them to get their own ideas into the mainstream by bringing their products to market. This led to her working closely with authors who were not seeing the results they wanted with their books.
Over the past ten years she has tested everything she has learned about creating information products, authorship, and income generation in ways that others have not yet explored or discovered. This includes creating a powerful author platform to get your name and ideas out to the world, and Tamara has used these strategies to get to #1 on Amazon and to get the attention of the media. She also teaches authors how to make money beyond your books for years to come. These are innovative techniques and methods you will want to learn right away. Wait until you hear what she's doing with QR Codes!
Towards the end of this interview she shares the exact verbiage to use with the media to get them more interested in having you as a guest for whatever they are currently working on – it's simplistic and powerful.
Download Tamara Monosoff's Author to Income Checklist to get started right away on the journey to successful entrepreneurship.
Subscribe To All Interviews In My Podcast Series
Visited 1 times, 1 visit(s) today