Taking the Next Logical Steps in Your Life and Business
Within a week of the United States declaring a national emergency on March 16, 2020 due to the pandemic, I met with my Mastermind group in person in Austin, Texas. We had one purpose during our four days together and that was to come up with strategies that would allow us each to pivot our business model in order to prosper during the coming economic downturn. And, as is always the case, when the entrepreneur is ready the opportunities appear. I chose three of them at the time and the results have been outstanding as the year has  progressed.  I want to share with you how to go about deciding what the next logical steps will be for you, personally and professionally.
Last night my Alexa chose a playlist for me and "Monday, Monday" by the Mamas and the Papas was at the top of the list. This song was recorded in 1966 and was the group's only #1 hit on the Billboard Top 100. Why did this song make the cut to #1? Most likely for the same reason that hundreds of other songs achieved this status – because they had a group of studio musicians called "The Wrecking Crew" playing instruments for them in the background. These talented, professional musicians made a difference for many groups and changed the face of recording as we knew it. My favorite song they were a part of is "God Only Knows" from the Beach Boys and you can see the creative process behind their work on this in 1966 here. Changing the way music was created was one of the logical next steps for the performers who chose to take their music to the next level at that time.
This story is a fascinating one and I'm pointing it out because we all succeed faster and more easily when we have someone more experienced standing behind us every step of the way. I've been mentored in several areas of my life since 2005. When I became a mentor to others in 2007 I began sharing my beliefs on this topic with others on how I am a "wrecking crew" for my mentees. If you're considering taking on a coach or a mentor, ask them who their mentor is. If they don't have one, they are not the right person to mentor you to great achievements and goals. Your next logical steps include finding the right mentor to guide and promote you to the world. Most recently I have been mentored by Brendon Burchard, as well as by an incredible man in my community of Santa Barbara who is not known in the online space.
I learned right away when I started online in 2006 that I would need to build relationships in order to survive and to thrive as an entrepreneur. Luckily, I joined my local Rotary Club at that same time and I was able to see how business owners and professionals did this in person each day. Then I transferred these strategies to my online business. Soon I had a highly responsive list and my income soared. How can you do this as well? Here are some ideas…
* Reach out to someone new every single day. This could be someone whose list you are on (like me!) or someone you're an affiliate for, or someone you are connected with through social media. Say hello, wish them a good day, or ask them a question.
* Create content that engages your audience. Perhaps it's a blog post, a podcast, or a video. What do you want your reader, listener, or viewer to do after they have consumed your content?
* Invite interaction. Ask readers to leave a comment or share your post; ask listeners to review your podcast; ask viewers to subscribe to your YouTube Channel. We must ask for what we want and others appreciate this.
* Offer a gift or download (an eCourse is the most effective) that's relevant to your topic and your audience – this shows good will and makes a difference in your relationship. The concept here is to "be a resource before you're a vendor.
I venture to say that if you do what I'm suggesting here every day through the end of the year, your new year of 2021 will be very different from what it is right now.
My dream when I was getting started online was to find the right person to teach me exactly what to do so I could grow my business. It would take me over a year to locate the right mentor for me. I vowed to be a mentor for others as I continued to learn and grow and this part of my business brings me the most satisfaction. What do you need when you're just starting out? Here are my thoughts:
* Who will you serve? This is the basis of every business that exists. Typically, your target audience is people who are similar to you, at least in the beginning.
* How will they find you so they may join your list, connect with you on social media, and purchase from and through you? My blog continues to be my "home on the internet" and builds my list every day. Create a short eCourse as your opt in giveaway to monetize right away.
* How will you earn income and create passive streams of revenue? Affiliate marketing works best in the beginning. Creating simple information products of your own comes next.
* What must you remember? The 80/20 Rule, which states that 20% of what you do each day will bring you 80% of your results. A trusted mentor can help you to determine what this looks like for you.
Please take what I'm sharing here to heart and move forward confidently. The online world of business is a magical place where everything is possible, if you take action every day. If you're ready to build and grow a list and monetize every piece of what you're doing, please consider coming aboard for the new training I'm doing with Norma Allen Esler.
Yesterday I closed out my books for 2020 in terms of my income and achievement goals. Yes, I'll be online and active for the next six weeks, but now I'm preparing for 2021 so my thinking has shifted. When I started online almost 15 years ago it was quite different for me; I worked right up until midnight on New Year's Eve and still didn't meet my income goals or achieve and complete the projects I had planned on doing. What changed? I did. Instead of waiting for something to happen or for someone to reach out to me, I became proactive in my efforts. I encourage you to do the same during these last 40 days of the year 2020.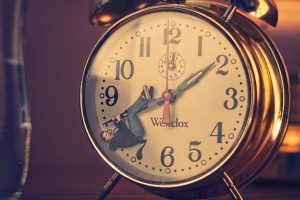 Relationships are a huge part of how you can shift your thinking and actions to a higher level. Be open to JVs, which are joint ventures you set up with another person or two for a specific project. I've done this most recently with Norma Esler for our How to Profit with eCourses training. I'm also connected with the "Affiliate Triad" group. They choose the products we will promote each month, provide the sales copy, bonuses, and even the email copy we send out and share with our community. My next logical steps were exactly what I needed right then. Being a part of this has freed up so much time for me, as well as adding zeros to my bottom line.
The truth is if you are starting out from scratch – and even if you're reasonably experienced – it is not possible for you to set up a successful money-getting system online in a week or even a month, period. It's competitive and takes time. It took me almost two years to do this, and that was well over a decade ago.
Online income building these days, and I'm talking about the kind of income that replaces what you make at your current job, is pretty much just as competitive.
So what do you do instead? Up until this point, there was very little you could do. One option was you just power through, like I did. You master one skill after another, until ultimately, you succeed…often, years later. Another option is to…well, you just give up. Instead, choose the right mentor for you and create a lifestyle business you can run from home or from wherever in the world you had to be. It's one of the next logical steps that can change your life, and the lives of those you love forever.
I'm Connie Ragen Green, bestselling author, publisher, and entrepreneur serving people on six continents along their journey to authorship and entrepreneurship. Take a look at my most popular ongoing training and please consider coming aboard.
Visited 1 times, 1 visit(s) today