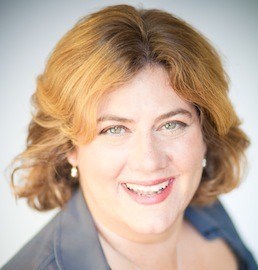 Sue Guiher is a powerhouse when it comes to coaching and marketing, and that's why I wanted to interview her for my podcast series. After spending more than twenty years in Corporate America working in marketing and sales, Sue decided to step away from that world in favor of a life as an coach and entrepreneur where she would have more time with her family. She also teaches at the Wharton School of Business at the University of Pennsylvania.
We discussed how she came to leave the corporate world and become an entrepreneur. After working from a laptop in the hospital as she awaited an emergency C-Section for the birth of her son in July of 1999 she realized that she had become a 'corporate-aholic'. While on maternity leave she had an epiphany around the life she wanted to create for herself and her family. With a passion for teaching and helping others to reach their full potential, Sue sought out mentors who could help guide her path. She began working with Michael Port and now trains his coaches on how to serves their clients with high level business coaching.
She is an expert in taking people's information and knowledge and turning it into programs by 'modulizing' it into a system that works so that everyone benefits. She does this for a variety of industries, including Internet marketing and online training. She teaches about 'Core Essence' and how that should show up in what you offer others. Sue feels that my Core Essences are around security, connection, and service in helping people to earn income through an online business and I agree completely with that assessment of what we discussed. Hers are teaching, transformation, and thriving. This is fascinating information that we can use to change our lives through our work. As long as you're moving forward you can thrive and prosper.
Sue takes people through a transformative process to see where their strengths are and how they can best use these to serve others. Her clients have experienced huge shifts simply by working with her to find out more about their core values and exploring what type of business would best serve their needs.
Sue also takes us through an exercise during this interview to help us leave perfectionism behind and move into the space of creating the business we desire as quickly as possible. This will shift your thinking and attitude immediately and get you into positive, inspired action.
She has set up a special page where you can go through the Core Essences Exercise to gain better insight into what you are doing as an entrepreneur. I've done that and I encourage you to do it now while you are thinking about it.
 Subscribe To All Calls In The Podcast Series
Visited 1 times, 1 visit(s) today