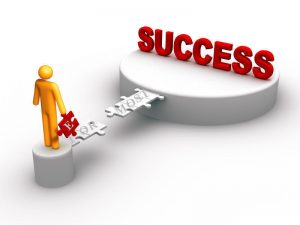 Since coming online as an entrepreneur in 2006 I've made a study of successful people and what they do to achieve and maintain ongoing success. The success tips I want to share with you here are based on my informal, non-scientific research, as well as on the results I have been able to achieve over the years. Here are some things to think about in your own process…
Focus on commitment, not motivation – Motivational speaker Jim Rohn said that "Motivation is what gets you started. Habit is what keeps you going". This continues to be true for me in my personal life as well as my business. I commit to achieving a goal, and then I get myself into the habit of doing what I need in order to see it through. This is exactly how I have written fourteen books, become a sought after speaker, and achieved many goals that were beyond my wildest dreams.
This week I'm in Santa Barbara for the International Film Festival, and once again I have the opportunity to spend time with some of the most successful actors, screenwriters, directors, producers, and other industry professionals. Time and again they share their own story and the success tips they continue to use to further their art and career.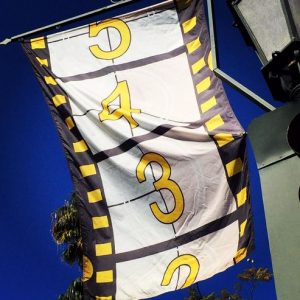 They speak about seeking knowledge, not results, which means they are looking at the bigger, overall picture instead of only what is right in front of them. For example, when Casey Affleck set out to achieve success in his life, acting was only one thing he considered. Once he had some experience under his belt, he dedicated himself to learning his craft, which included acting on the stage as well as in film and television. He also did work behind the camera as a way to round himself out. The knowledge he continues to gain serves him well, instead of only focusing on the immediate results.
Make the journey a fun one.  Instead of worrying or thinking about what could happen that would not bring you the results you are looking for, have fun with everything you learn and do. My writing is an excellent example of that. I could have easily compared myself to others, but instead I chose to keep my head down and write for thirty minutes to an hour each day. It's been a fun process to turn myself into a writer over the past decade.
Get rid of stagnating thoughts by focusing on the positive. This is always a good idea, and success tips seem to leave this step out much of the time. No good will come from thoughts of failure and you want to stay in control of these types of thoughts.
Use your imagination to stay loose, creative, and free. It wasn't until I came online in 2006 that I began to think of myself as a creative person. A big part of this process has been to allow my imagination to roam free and to know that anything and everything is possible in our world and life experience.
Eliminate distractions whenever possible. I demand absolute quiet while I am writing each morning. When you are focused and have clarity as to your goals, you will not want to be distracted until you have finished the task or activity you are working on. Get used to the idea of being alone with your thoughts for some period of time each day.
Don't rely on others to make your success possible. As children we are dependent upon the adults around us to help us succeed with even the tiniest of goals. As an adult, take full responsibility for your success and be willing to do whatever it takes to make that happen.
Take regular "down time" to renew, refresh, and rejuvenate your mind and body. This will be unique to you and may well change over time. Make appointments with yourself to get out of your head and have some new experiences with a fresh perspective.
I hope these success tips have been helpful to you as an entrepreneur. Here is another article I wrote about setting and achieving goals as an entrepreneur that you may find valuable to your process. I'd welcome the opportunity to answer your questions and to discuss this topic further.
I'm Connie Ragen Green, online marketing strategist, bestselling author, and international speaker on the topics of entrepreneurship and inner game mind shifts. Let's connect to see how I may best serve you in the near future. And please be sure to check out my Internet Marketing Six Pack training course.
Visited 1 times, 1 visit(s) today