Have You Thought About Starting a Home-Based Business?
A home-based business is a business that operates out of an individual's home as opposed to a physical storefront (brick and mortar) or office building. Home-based businesses come in all shapes and sizes, ranging from Etsy shops to virtual assistant businesses to cottage law baked goods companies. There are a wide variety of advantages to operating a home-based business, including lower overhead costs and the ability to work from home.
Here are some more home-based business ideas to consider:
• Online coaching or consulting
• Etsy Shop or Shopify Store selling handmade goods or artwork
• A virtual assistant business providing administrative support services
• Freelance writing or editing service
• Online tutoring business
• Social media management services for businesses and individuals
• Clothing or accessory design business
• Food delivery or catering business
Here are the ten steps to launching your own successful home-based business:
Step One: Imagine Your Ideal Customer
Starting a home-based business is challenging, but it's much easier when you know exactly who your target audience and market is. It will be difficult, if not impossible, to connect with potential customers and grow your business without understanding who you're selling to and their pain points. For example, if you're planning on starting an Etsy shop that sells handmade jewelry, your ideal customers might be fashion-conscious women between the ages of 18 and 35.
Here are six things to identify when figuring out who your ideal customer is:
Demographics
What is the age, gender, marital, income level, and location of your ideal customers? This information will make it easier to find your audience through your marketing efforts. For example, just think about it, if you're trying to sell handmade jewelry, but you've only focused on marketing to male customers, your business will ultimately fail since men typically aren't the target demographic for that product.
Psychographics
What are their interests and personality traits? Do they see themselves as creative or traditional? Are they active on social media, or do they prefer more traditional forms of marketing? Understanding the psychographic profile of your ideal customer will further help you understand their pain points and what appeals to them—allowing you to craft your products or services to fit their needs and desires better.
Goals and Challenges
What are your ideal customers' personal or professional goals, and what challenges do they face in achieving them? For example, if you're selling a productivity app that helps people manage their time, some goals or challenges your ideal customers may have include avoiding procrastination, getting more done in the morning, or juggling multiple priorities. Knowing your audience's goals and challenges will help you create a product that effectively meets those needs and solves their problems and help your home-based business to succeed quickly.
Buying Habits
How do your ideal customers shop for products or services like the ones you offer? Are they more likely to make impulse purchases, or do they prefer to take their time before making a purchase decision? Do they like browsing online, or would they rather visit brick-and-mortar stores? Knowing your ideal customers' buying habits allows you to understand what they search for online, what they respond to most, when they're likely to purchase, and how often.
Being aware of these factors allows businesses to target the right individuals at the right time with the right messages so that their message resonates more effectively with their potential buyers. In addition, being more conscious of customer behavior helps your business save time, effort, and money by homing in on consumers that need or want your product or service and delivering your message only where it will be heard.
Needs of Your Target Market
What specific needs does your target market have that you can meet with your home-based business? For example, if you're starting an Etsy shop that sells handmade jewelry, consider targeting women who enjoy accessorizing and have a creative, fashion-forward aesthetic. Other possible needs include time management skills, a desire for convenience, or a need for empowerment.
Competition
Who else is offering products or services similar to yours? Who are your main competitors, and what differentiates your business from theirs? If your business is not up and running yet, then who are they getting their products and solutions from? For example, if you're starting a home-based bakery, your competitors might be larger companies like Whole Foods or established bakeries that already have strong brand recognition and customer loyalty. Knowing your competition allows you to understand where they are currently succeeding and what areas you focus on to gain an edge over them in the market.
Taking the time to fill in all these details will give you a clear picture of your ideal customer, making it easier to identify opportunities and target your marketing efforts effectively. With a good understanding of your target market, you'll be well on your way to launching a successful home-based business that appeals to the right people and generates consistent sales.
Step Two: Determine Your Unique Selling Proposition
After you finish studying and believe you understand your target customers, it's time to develop your unique selling proposition (USP). This is the one key thing that makes your business different from all the other businesses out there. For example, your outstanding customer service, high-quality products, or other features set your business apart from the competition.
Plus, you really need to answer the questions: What do you want to sell to your target audience? And why should they buy from you instead of anyone else?
The following are some good questions to ask yourself when developing your unique selling proposition:
• What makes your products or services better, faster, or more convenient than your competitors?
• How will you deliver a superior customer experience that will keep customers coming back for more?
• What do you offer that is relevant to the needs and interests of your target market? For example, if you're starting a clothing design business targeting young women between 18 and 24, you might focus on using modern designs and bold colors.
In addition to developing a clear USP, it's also important to have a strong value proposition that clearly states why customers should purchase from you instead of your competitors. This will help you stand out in an increasingly crowded marketplace and stay ahead of the competition. For example, a clothing design business might use phrases like "high-quality, modern designs" or "affordably priced fashion for young women" in its value proposition. Once you have a clear idea, work on creating the products and services that will appeal to your target market and set you apart from the competition. Then, with careful research, planning, and a strong USP, you will successfully launch a home-based business that meets your target customers' needs and interests.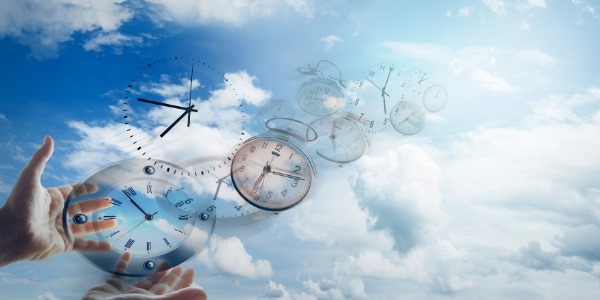 Step Three: Set Up Your Business Plan
You must develop a detailed business plan to launch a successful home-based business. This plan should include short-term and long-term goals and outline the various steps you will need to take to achieve them. In addition, your business plan should consist of detailed information on your target market, product or service offerings, and marketing strategy. Unfortunately, many home-based businesses make the mistake of skipping this step as they are already familiar with their business's ins and outs. However, a formal business plan will help you identify areas for improvement, set realistic goals, and give you a clear direction.
Here are some key components to include in your business plan:
• Executive Summary
• Company Description
• Market Analysis
• Organization and Management
• Product Line
• Marketing and Sales Strategies
• Operations
• Milestones
• Financial Projections
While a business plan may seem time-consuming, it's essential to launching your home-based business. By clearly outlining your goals and strategies for success, you will be better able to identify areas for improvement, set realistic targets, and stay ahead of the competition. With a strong plan, you will feel confident that your home-based business has real potential for long-term success. Finding someone to help you create and implement your business plan and start building a responsive list of prospects is a valuable resource as you take the initial steps to launch your new venture.
I'm author, publisher, and entrepreneur Connie Ragen Green and would love to connect with you. If you are new to the world of online entrepreneurship please check out my comprehensive training on how to set up Funnels That Click and learn how to gain an unfair advantage when it comes to building a lucrative online business.