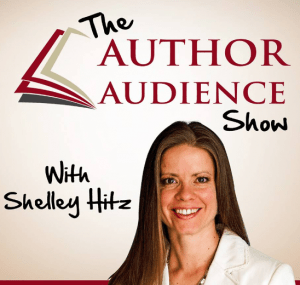 Shelley Hitz is an award winning author, self-publisher, online marketer, and most important of all, an extremely nice person. Publishing more than thirty books in various formats since 2008, Shelley also helps other authors succeed in writing and publishing their own writing. She has also been involved in a ministry with her husband since 1998.
When I first met Shelley in person it was last year at an event I speak at twice a year. I was drawn to her welcoming smile and her knowledge of writing and publishing. I knew I had to reach out to her to learn more about what she was doing and how we could build a relationship based on our commonalities, so having her as a guest for my podcast series was definitely in the cards. Just recently I hosted a small group Mastermind in Colorado, and Shelley was a valuable participant as we discussed our businesses and how we could support one another in the coming year.
Shelley has been online longer than I have, starting her business in 2004. With hard work and dedication she continues to serve others by sharing her experience and knowledge. Along with writing, another of Shelley's talents is that of speaking, and to this end she has just begun her own podcast series. It is entitled The Author Audience Show. You can find it on iTunes and subscribe at no cost.
During this interview Shelley and I had a discussion of how she got started writing, her two year adventure in Belize with her husband, and what she encourages others to do if they would also like to write and publish their own books. I'm sure you will benefit greatly from hearing what she had to share in these areas of her life.
Be sure to check out one of my favorite books from Shelley Hitz; 9 Strategies to Build & Grow your Author Platform. She also has a collection of 100 Inspirational Graphics that you can use for social media and in other places online.
Subscribe to all of my Calls in my Online Marketing Tips Podcast Series
Visited 1 times, 1 visit(s) today