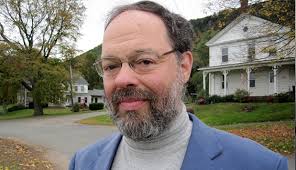 Shel Horowitz is someone I have admired for many years. I love how he introduces himself on his Wikipedia page…"an American author, international speaker, and marketing consultant. He has been an early and consistent popularizer of the idea that businesses can succeed by embracing principles of honesty, integrity, and environmental responsibility. More recently, he has been an active proponent of the role of business in turning hunger and poverty into sufficiency, war into peace, and catastrophic climate change into planetary balance while making a profit". I had the opportunity to speak with him as a part of my podcast series and I know you will learn much from the conversation that transpired.
We discussed the importance of sustaining a green business, something most of us do not think about on a daily basis. I shared that I seldom use a printer in my online business, and Shel commented on how he is now getting away from printing as well. This began our discussion on topics of interest and concern to everyone on the planet.
Shel's mother was a civil rights worker in New York during the 1960s, and he was born into an environment where activism and the idea that people can and should make a difference was both accepted and encouraged. His first unofficial activism came around the age of three out of a need for self-preservation. You must listen to the replay to hear all of the details.
He began as a freelance writer and editor and this led to a business of writing for others. He now helps people think about their marketing strategically and consults with businesses on how they can make the world better while still making a profit. He and his wife, the novelist D. Dina Friedman live in a solarized farm house in Massachusetts that was built in 1743.
I asked Shel how entrepreneurs can get involved and be more aware of keeping our planet healthy. He shared his thoughts on how we can all do simple things each day, such as batching your errands and choosing to ride a bicycle or walk once in awhile that will make a huge difference for decades to come.
Shel has written a number of books and has a new one coming out soon. Visit his sites and check out his books that are available on Amazon here. And if you order a book directly from him, Shel will be happy to autograph it to you personally.
Subscribe To My Podcast And Never Miss Another One!
Visited 1 times, 1 visit(s) today