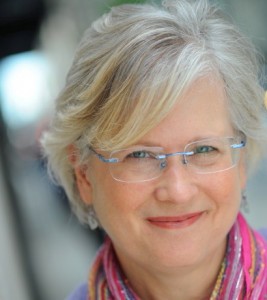 Sandra Beckwith, publicity expert on building book buzz for authors is my guest this week. Sandy considers herself to be a recovering publicist with more than 25 years of award-winning publicity experience.  She is the winner of the coveted national Silver Anvil award from the Public Relations Society of America (PRSA) for her shoestring publicity program and the author of two publicity books – Streetwise Complete Publicity Plans: How to Create Publicity That Will Spark Media Exposure and Excitement, a how-to guide for small business owners like freelance writers, and Publicity for Nonprofits: Generating Media Exposure That Leads to Awareness, Growth, and Contributions, a step-by-step manual for nonprofit organizations.
We first connected while we were both guests on a telesummit last year, and I've been following her and learning new strategies ever since.
On this call we discussed the importance of getting the word out about your book, information product, speaking event, or other newsworthy event through the strategic use of press releases. Even though I have been sending press releases regularly for my business for more than five years now, Sandy shared ideas I was not familiar with, such as creating a 'Tips Sheet' to share your ideas with your target audience. She gives us a concrete example of how this can be achieved. She also discussed free versus paid press release services and how each can be of value to us.
We also talked about the value of book signings, becoming a local celebrity and going to the places (both physically and virtually) where your audience is already frequenting for optimal results.
What Sandra Beckwith is doing for authors is my definition of true success; where preparation meets opportunity is where you will have the greatest success. Please take advantage of her knowledge, expertise, and understanding of business and publicity by signing up to receive her Build Book Buzz newsletter and her free Special Report, Beyond the Press Release: 10 Exciting Book Buzz Ideas That Will Take You to the Top. I know you will enjoy this podcast interview.
After a brief hiatus my Podcast Series is continuing for the second half of 2013 – Subscribe Today!
Visited 1 times, 1 visit(s) today