Readers Are Leaders… When They Apply What They Learn
As a former classroom teacher, I subscribed to the theory that those who read books and internalized what they had read would have an advantage over those who chose to learn secondhand, from the mass media, social media, and from people they worked with or knew more personally. Readers are leaders, in my thinking.
I have to say I was shocked when I learned that many teachers only read what they were required to read, and did this reluctantly. Determined to maintain my status as an avid reader, I found myself carrying my library books and owns I owned as part of my home library in plain view on most days. It was like I was asking to be considered as "different" while I obviously felt strongly about my stand on this issue.
While you may not fully agree with my precept here that most readers are leaders, you will most likely agree that all leaders are readers.
As an author of more than twenty-five books, I've decided to share some of my favorite books and authors with you here. And be sure to leave a comment if you have some favorite reads of your own on any topics at all, that you'd like to share with me and the other readers who regularly read my articles and posts.
1) Stand Out in a Crowd Like a Purple Cow
Risking aversion is common. So many factors influence a business' success, it makes sense to limit risk and focus on the sure thing as much as possible. Problem is, we live in an era where failure to take risk can lead to being invisible.
Seth Godin's Purple Cow: Transform Your Business by Being Remarkable, written in 2003 and completely updated in 2009 , uses the analogy of cows in a field to highlight how easy it is to become typical and uninteresting. Looking at a pasture filled with brown cows may be exciting if you've never seen cows in person, but eventually the sameness of the cows will make them appear typical. If a purple cow were in the mix, that would grab your attention and make you take notice.
Godin Explains Influence
Influencing buyers has changed. It used to be that purchasing television, radio, and billboard ads influenced the market most. The prolific saturation and exposure to a product, even one that wasn't all that great, could ensure that more people than not would seek out and purchase the product. Nowadays, people aren't influenced the same way. Word of mouth is a far more effective and common way to secure a market and get people to buy.
Create Remarkable Products
In the past, easily accessible and average products were mass-marketed. This made it possible to increase advertising and make even the most middle-of-the-road product popular and profitable. To stand out too much was often too risky. Today, remarkable products outshine average ones thanks to the power of influencers. Individuals with loyal audiences can easily influence niche markets to value and purchase products. From there, the influence spreads to the masses. Though the masses may buy later than early adopters, they still ultimately buy and for a fraction of the marketing budget.
People are Afraid of Purple Cows
If you are used to brown, black, or spotted cows, a purple cow may seem too outrageous for your taste. Godin shares how markets may resist remarkable or out of the ordinary products and services in the beginning because the majority resists change, but some people love it. Focusing on the small portion of the market that loves something unique, fresh, and new is all it takes to ultimately influence others. Instead of trying to convince the mainstream a purple cow isn't to be feared, wait and let the people who immediately love the purple cow speak for you.
Do Something Amazing and Embrace Standing Out
The goal of Purple Cow is to get business owners excited about standing out in the crowd and let go of the antiquated marketing style that is averse to risk and being bold. Instead, focus on what makes your goods and services remarkable and fly your freak flag with confidence. Serve a niche and allow the natural influencers in the space to speak your praises. Then, your market will find you on its own.
NOTE: You may also wish to read Seth's Permission Marketing: Turning Strangers Into Friends and Friends Into Customers. I continue to use this book as a reference in my online business, as well as a resource for the work I do with fundraising for non-profits.
Next up, this book by Michael Gerber is the one that got me excited about starting and growing an online business.
2) Why The E-Myth Revisited is Vital for Entrepreneurs
Most entrepreneurs go into business because they are tired of someone else profiting on the 'thing' they are good at. For example, if you are awesome at car repair, it's maddening to know that the dealership is making well over $100.00 per hour for your work while you take home a fraction of that for the same hour. So, to eager-minded people, it makes sense to become the business owner to keep more of the money.
Other people want the imagined freedom that comes with being your own boss and setting your own hours. They fantasize about employees taking on the day-to-day roles while they field calls from their Airbnb in the tropics.
What most entrepreneurs discover is they become overwhelmed and overburdened by all the unexpected aspects of business they hadn't thought about when they were daydreaming about their new lives. Thankfully, The E-Myth Revisited: Why Most Small Businesses Don't Work and What to Do About It exists to help would-be entrepreneurs avoid key mistakes and stay in business.
The E-Myth Has Stood the Test of Time
First released in 1986, and re-released with updates in 1995 (I first read it in 2006), this book written by Michael Gerber remains incredibly timely by today's standards.
The main point of the E-Myth is the difference between technical work and owning and running a business. He uses real-world examples of how easy it is to lose momentum and flounder in business when you realize business ownership is much more than being proficient at creating a product. One example Gerber uses is a young woman who is passionate about baking and dives into owning a bakery only to discover she is unable to run her business and be the baker at the same time.
Think of Your Business as a Franchise
Gerber encourages entrepreneurs to think about their business as if it were going to be franchised and focus on building the first 'store.' In order for a business to become a franchise, it needs standardized systems that can be repeated by others. By creating systems, it frees entrepreneurs up to work on their business rather than in it. While you may be excellent at baking pies, your business can't run efficiently if you are the only one with the ability to bake a pie.
Running a business is much more than the goods you deliver. Owning a bakery requires marketing, recordkeeping, employee management, customer relations, and much more. Being good at baking a pie does not mean you'll be good at bookwork or hiring employees. Gerber helps bust the myth that being good at your craft means you'll have a successful business.
Creating Systems Creates Success
Gerber details how creating a system of systems makes it possible to build a business that runs efficiently. He suggests three kinds of systems for your business…
1. Hard systems: These are the mechanics of your business like an oven for baking pies or a mixer to make dough.
2. Soft systems: These are policies you develop for customers and employees. An example could be a customer loyalty card or that employees get a free pie on their birthday.
3. Information systems: These are the procedures you have for training and running of your business that anyone could reference to step into a role at work or to track data about your business. This can include a point of service system that collects data about sales as well as how to operate specific machinery.
Successful Business Owners Manage Systems
Ultimately, Gerber shares how important it is for entrepreneurs who are great at their craft to develop a systematic approach to their business so they don't lose traction and get in over their heads. The more planning and system creation they have in the beginning the more likely they are to beat the odds and remain open when other businesses fail within two to five years.
Then, business owners are tasked to manage their systems rather than focus on being a technician.
The E-Myth Revisited is a vital book for entrepreneurs who have an urge to chase their dream of being their own boss and keeping more profits for their work. Thankfully, The E-Myth Revisited helps wide-eyed newbies recognize there's more to owning a business than being good at their craft.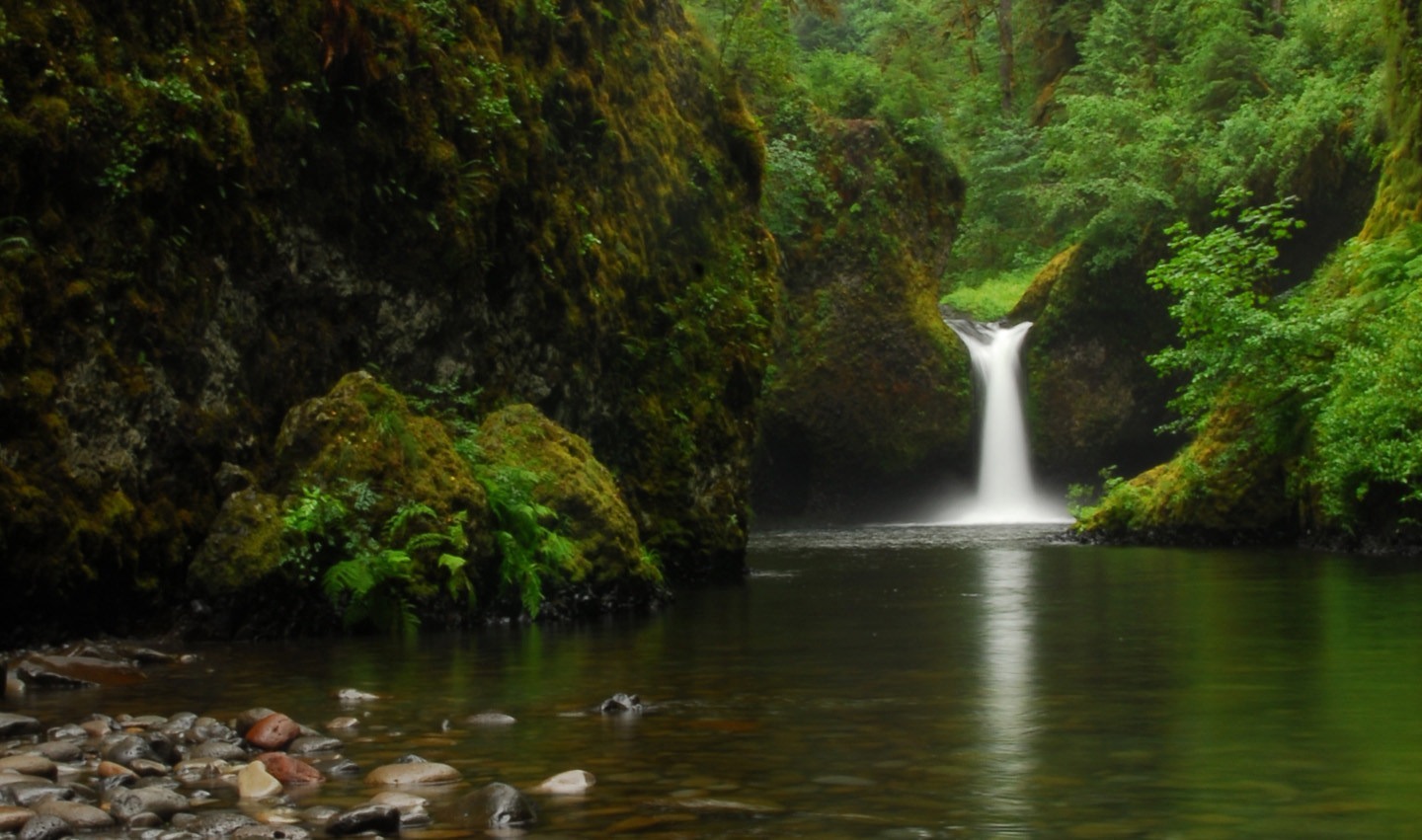 3) Difficult Conversations Erases the Fear of Confrontation
Difficult conversations are…. difficult. That's why most people avoid them altogether. In business, difficult conversations come up all the time…
• Dealing with a dissatisfied customer
• Managing employee misconduct
• Engaging suppliers about product issues
• Navigating legal or governmental mandates
and more!
In order to be in business, you've got to become more comfortable having difficult conversations. Thankfully, the book Difficult Conversations, How to Discuss What Matters Most, is available. Written by Douglas Stone, Bruce Patton, and Sheila Heen, Difficult Conversations helps identify why we resist having difficult conversations and what to do about them.
Start to Think Differently About Having Difficult Conversations
When we face difficult conversations, we generally focus on our perceptions of what is happening and what should be done about it. That leads to accusatory thinking and defensiveness with the person we are at odds with. Approaching a difficult conversation from this frame of mind usually ends up with an us against them situation and the desire to persuade someone to act in a specific way.
Difficult Conversations explores more effective ways to approach challenges by seeking to learn more before seeking a resolution. By looking to understand where someone else is coming from, it makes it possible to have difficult conversations that are non-confrontational and solution focused.
3 Types of Difficult Conversations
In the book, there are 3 roots causes that make a conversation difficult.
Our belief of what happened
Our feelings about what happened
Our identity in regards to what happened
These roots trigger one of three corresponding conversations…
The what happened conversation: This difficult conversation includes persuading someone that our perception of what is going on is correct without considering another perspective. The duel between who is right and who is wrong is based on a failure to think of another point of view.
The book remedies this type of conversation by teaching how to explore both perspectives, separate what the intent was rather than the impact and consider any contributions both parties have in blame.
The feelings conversation: Whether we know it or not, we are often driven by our feelings. This can lead to communication break downs when we are unwilling or unable to see how our feelings are leading the way. Since most people want to avoid how they feel, they use intensity to deflect their emotions during a disagreement.
The book teaches how knowing your feelings and being able to reasonably acknowledge and express them can change the dynamics of difficult conversations.
The identity conversation: Ego always plays a huge part in how we manage difficult situations. It's natural to think of protecting ourselves in challenging times. Our ego wants to keep us safe which means it can cloud our thinking. Often, difficult conversations trigger shame when we feel blamed which can make us feel badly about ourselves.
The book shares how being mentally prepared and knowing who you are helps avoid identity-driven conversations and keeps the focus on the right thing.
Difficult Conversations is a powerful book for on and off-duty life, teaching powerful ways to manage emotions and mindset before, during, and after confrontations.
It was my mother who first introduced me to this next book. I was a teenager at the time, and suffice it to say that I was not exactly receptive to hearing about personal development and self-improvement strategies from people so much older than myself. I'm just thankful I did come around to understanding the great value of Carnegie's teachings and implementing some of them in my life while my mother was still alive.
4) Why How to Win Friends and Influence People Never Goes Out of Style
If you're in business, you likely know that highlighting benefits over features is a better marketing plan. Focusing on what's in it for your customer increases sales and customer satisfaction. Your goods and services may be the best in the industry, but if your customer can't see how those goods and services will make their lives better, they may pass you by for the competition. Focusing on others helps win their business and their brand loyalty, but it's not always easy trying to influence others without a roadmap.
How to Win Friends and Influence People: Updated for the Next Generation of Leaders is based upon one of the essential business and personal development books for nearly a century. Despite its age, the approaches in the book never become obsolete and are as important for sales today as they were when Dale Carnegie used them as a salesman in the 1930's.
Focus on Relationships
The book is broken down into four parts which emphasize a focus on relationships and using human tendencies and behaviors to engage others and connect.
Part 1: Fundamental Techniques for Handling People
Part 2: Six Ways to Make People Like You
Part 3: How to Win People Over to Your Way of Thinking
Part 4: Be a Leader: How to Change People Without Offending Them or Arousing Resentment
A variety of principles are offered that teach how to influence others by putting an emphasis on them, which is their favorite subject.
Fundamental Techniques for Handling People
Principle: Don't criticize, condemn, or complain
Principle: Give honest and sincere appreciation
Principle: Arouse in the other person an eager want
Six Ways to Make People Like You
Principle: Become genuinely interested in other people
Principle: Smile
Principle: Remember that a person's name is to that person the sweetest and most important sound in any language
Principle: Be a good listener. Encourage others to talk about themselves
Principle: Talk in terms of the other person's interests
Principle: Make the other person feel important
How to Win People Over to Your Way of Thinking
Principle: The only way to get the best of an argument is to avoid it
Principle: Show respect for the other person's opinions
Principle: If you are wrong, admit it quickly and emphatically
Principle: Begin in a friendly way
Principle: Let the other person do a great deal of the talking
Principle: Let the other person feel the idea is his or hers
Principle: Try honestly to see things from the other person's point of view
Principle: Appeal to the nobler motives
Principle: Dramatize your ideas
Principle: Throw down a challenge
Be a Leader: How to Change People Without Offending Them or Arousing Resentment
Principle: Begin with praise and honest appreciation
Principle: Call attention to people's mistake indirectly
Principle: Talk about your own mistakes before criticizing the other person
Principle: Ask questions instead of giving direct orders
Principle: Let the other person save face
Principle: Praise the slightest improvement and praise every improvement. Be "hearty in your approbation and lavish in your praise"
Principle: Use encouragement. Make the fault seem easy to correct
Principle: Make the other person happy about doing the thing you suggest
Emphasizing others may feel counterintuitive when trying to motivate them to take action, but How to Win Friends and Influence People illustrates how simple it can be to capture know, like, and trust through ageless techniques.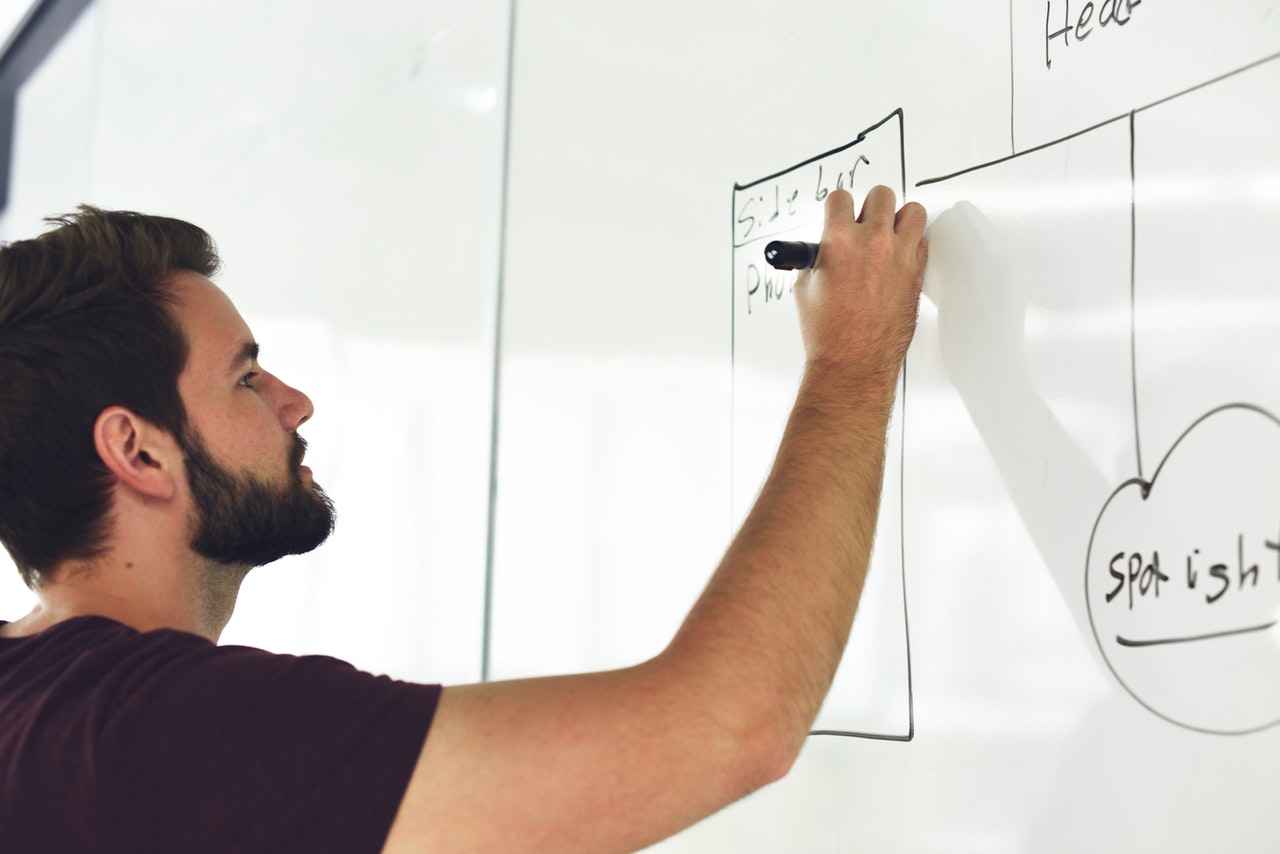 5) Everyone Needs Permission to Screw Up While Building Their Business
It takes a special kind of leadership to attract, motivate, and keep qualified and eager employees coming to a dirty job. To be more specific, work that is hard, often unappealing, and demanding can leave employees feeling invisible, undervalued, and a business facing incredibly high turnover. Such was the case for Student Maid, the company started by Kristen Hadeed when she was a starving college student lusting over a pair of $99.00 denim jeans.
Hadeed is the author of Permission to Screw Up: How I Learned to Lead by Doing (Almost) Everything Wrong, a hybrid memoir and business book that highlights her multiple screw ups on the way to becoming a successful cleaning company. Additionally, Hadeed has found herself an in-demand speaker teaching her business and employee management techniques to thousands. She is a role model for the readers are leaders concept.
NOTE: Thought leader Simon Sinek penned the Foreword to this book, lending great credibility to what author Hadeed is sharing with us here. Sinek is an inspirational speaker and leadership expert, best known for for his 2009 TED Talk, "How Great Leaders Inspire Action" and his bestselling books, including Start with Why: How Great Leaders Inspire Everyone to Take Action and Leaders Eat Last: Why Some Teams Pull Together and Others Don't.
You Will Screw Up, But You May Not Have To
Throughout Permission to Screw Up, Hadeed shares a variety of business and employee management mistakes she made and the solutions she found that made a positive impact on her brand and employee satisfaction. Absorbing her lessons may make it easier for others to avoid the same mistake altogether.
You and Your Business Will Evolve Together
Hadeed doesn't offer a step-by-step plan to build a bullet-proof business that's one and done. She uses stories from the trajectory of her business to showcase how you as an owner and your business overall will both evolve together. Since she began her business as a keg-standing college student, she made regrettable choices in the beginning that she dropped as she matured. The realization being when you know better, you'll do better. This has most certainly been the case with me, in regards to my online business and everything that has come in to my life experience as a result. Once I put together my five year plan, my future began to unfold in front of my eyes.
Don't Face Doing Business Alone
One common thread throughout the book is Hadeed's consistency in finding peers and mentors to collaborate with. Even when her business was financially struggling, she made it a point to surround herself with like-minded people who kept her motivated and shared their wisdom. This helped her feel validated, challenged, and supported while she and her business matured.
Keep Screwing Up and Moving Forward
The key takeaway from Permission to Screw Up is how Hadeed benefited from her mistakes, some of which she made more than once. This showcases that setbacks are normal, tenacity is important, and culture is king. In the end, a business that relies on employees must make its workforce the most important focus, and a happy and healthy workforce determines whether or not your business remains viable.
6) How to Begin: Start Doing Something That Matters
Michael Bungay Stanier is truly a genius and a giant among the thought leaders in the world today, in my opinion. When I picked this book from my bookshelf recently, I was sure it was written a decade ago or even longer. To my surprise, I saw that Stanier published it in 2022. Right now, How to Begin: Start Doing Something That Matters is once again my favorite book and you may end up (or already feel) the same way.
If you're going to achieve worthy goals, then you need to begin with some big ideas:
Set worthy goals in any area of your life. Measure worthiness by using the metrics of thrilling, important and daunting, and refine the goal until it is clear, simple and compelling.
Assess the goal carefully before you commit. Look at your previous false starts, what you are currently doing and not doing that is taking you away from your goal, and weigh up factors such as loss of comfort and how the journey would mould and cement your best qualities.
Cross the Threshold: Set yourself up for success when you begin by taking small steps, making sure you are operating at your peak, and choosing your traveling companions deliberately and carefully.
Stanier's precept is that we unlock our greatness by working on the hard things. Instead of doubting yourself, fearing you'll make a mistake, and feeling like you need to play "small" so you don't disrupt the status quo, start showing up for yourself so you can show up for the world. Don't regret a life half-lived. Stepping up and pursuing your dreams is hard … and it's exhilarating, and it's important. Let me show you how to get clear, get confident, and start anything that matters.
Happiness seldom comes from obtaining status and financial success. Mostly, it comes from living a full life and doing things that matter. Tap into your ambitions and stretch your capabilities to take on worthwhile challenges. Channel your talents and ambitions to enhance not just your life, but also those of others.
Early on in my entrepreneurial journey, mentors Raymond Aaron, Armand Morin, and Brendon Burchard told me these things, but somehow it took me a decade to internalize and take action on these concepts. Perhaps I was just waiting until Michael Bungay Stanier presented these concepts in a way that resonated with me and made it a joyous process to take action in a way that is new and exciting to me.
I hope what I've shared with you here makes at least some sense, and that you will take the opportunity to read these books as you build your business and grow and evolve as an expert and thought leader in your niche. The majority of readers are leaders, and all leaders tend to be readers.
I'm bestselling Wall Street Journal and USA Today author, marketing strategist, and entrepreneur Connie Ragen Green and I would love to connect further with you to help you to achieve your goals. If you are interested in learning how to optimize the syndication of your content, please take a look at my popular Syndication Optimization training course and consider coming aboard to increase your visibility, credibility, and profitability.
Visited 1 times, 1 visit(s) today