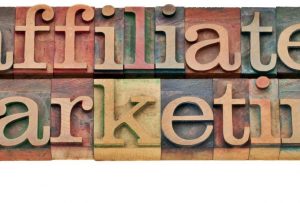 Promoting affiliate products requires a strategy and a plan. Posting a link on Twitter or Facebook is not a plan, and this method is also not very effective. There are many reasons for this, but the primary one is that trying to sell any product to the people who follow you on Twitter or have friended you on Facebook is like trying to sell something to people attending a sporting event. Most of them are not interested in what you are promoting and have their mind on something else entirely.
Think about your own behavior on social media. Are you ever thinking about making a purchase while you are there? No, you are thinking about connecting with the people you know and sharing stories and experiences.
Instead, promoting affiliate products requires you to get in front of the people who are most likely to be interested in what you are promoting. This can be accomplished in a variety of ways that I will share with you here.
•   Build a list of people who are interested in your topic
•   Blog about your topic and discuss affiliate products within your posts
•   Write reviews of the products you wish to promote on your blog
•   Add a "resources" page to your blog and include these products
•   Start a Facebook and/or LinkedIn group on your topic
•   Submit articles on your topic to sites like Medium and LinkedIn Pulse
•   Host your own webinars and teleseminars on your topic
•   Create short videos on your topic and add them to your YouTube channel
•   Start a podcast on your topic
•   Write a book on your topic
As you can see, the process of promoting affiliate products to others requires that you connect with people who are most likely to be interested in the topic of these products. This just makes sense when you think about it.
My best advice to you on this is to start writing, talking, and sharing as much information as you possibly can on your topic. Also, learn as much as possible and implement what you are learning as you go along. Once you have had some success with the products you wish to promote, you build credibility as an authority on your topic.
My early experiences with promoting affiliate products were centered around my experience in using and benefiting from the products. That's when I promised myself that I would only recommend what I used personally and loved, and I have maintained that as my standard for more than a decade now.
When I see others promoting affiliate products that make no sense for their niche or that I do not believe they have purchased and used, I know that they have almost no chance of success on a long term basis, if at all. Instead, make sure to follow the steps I have outlined above and connect with people who will value your thoughts and opinions on a variety of affiliate products. As you begin to create your own products you will most likely feel the same way when people want to be your affiliate. This is my experience now, and I have found that people who are not on my list, have never purchased my products, and who promote products in many niches and on many topics seldom have any lasting success.
As you can see, by creating a plan and a strategy for promoting affiliate products you are much more likely to make sales, develop a relationship with the product creators, and build your business successfully over time.
I'm Connie Ragen Green, online marketing strategist, bestselling author, and international speaker on the topics of entrepreneurship and inner game mind shifts. Let's connect to see how I may best serve you in the near future. And please be sure to check out my Really Simple Affiliate Marketing training course.  Affiliate marketing tips will help you to achieve the success you want and deserve. And be sure to pick up a copy of my bestselling book, Huge Profits with Affiliate Marketing: How to Build an Online Empire by Recommending What You Love.
Visited 1 times, 1 visit(s) today