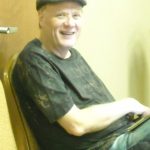 Marlon Sanders is a true legend when it comes to Internet marketing. He began in the mid 1990s and continues to bring creative and innovative marketing strategies to the world of online business. In this interview we discuss the marketing funnel, creating quality information products, copywriting, surveying your list, using direct mail to reach more prospects, and driving targeted traffic to your sites.
In addition to his Traffic Dasboard and other great programs, I believe Marlon's highest contribution to the world of online marketing is his recent course on how to become a 'Super Affiliate' and pick up lots of cash and prizes (also known as 'swag').
Sign up for your free subscription to receive all of the calls in my Podcast Series.
Visited 1 times, 1 visit(s) today