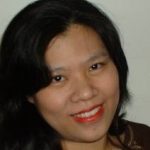 This week I spoke with Lynette Chandler, the technical expert and marketer from TechBasedMarketing.com. Lynette has been the 'behind the scenes' technology wizard for many people over the past several years, and is also gaining recognition as someone who teaches technology to those of us wanting to build our online businesses by doing at least some of the tech work ourselves.
I was first aware of Lynette back in 2009 when she created a plugin to allow us to have an affiliate RSS feed in our blog's sidebar to recommend someone else's products. I still use that plugin on this site (scroll down to where it says 'My Favorite PLR') and since then I've been hooked on learning from Lynette. This RSS Brander plugin has earned me lots of residual income over the past year.
During this podcast we talk about how she got started, her first mentor, and how she is able to come up with solutions to technology issues that make sense for everyone. Be sure to download her Blogging Calendar here, and find out more about the technology training courses she teaches online.
Visited 1 times, 1 visit(s) today