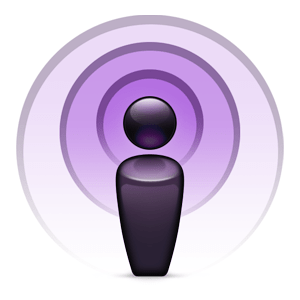 Podcasting has been around for years, but the idea has really taken off for online entrepreneurs during the past two years. If you are not familiar with podcast hosting, they are audio recordings on a specific topic that you can subscribe to in iTunes and listen to through your computer or on your iPod or other mp3 playing device. They are almost always available as a free subscription.
I started podcast hosting in 2008, but soon lost interest in my topic (technology tips for newbies) and let it go by the wayside. During the next couple of years I subscribed to several other people's podcasts to see what they had to offer, but many of their episodes were sporadic and seemed to get off topic easily. They would do five or ten shows and then disappear forever.
In December of 2011 I spent time with a group of entrepreneurs who were sharing how much new traffic they were driving to their sites and how many targeted prospects were finding them through their podcasts. I made the decision right then to commit to starting a new show and hosting it consistently, and sought out podcasting expert Kelly McCausey to learn exactly how to get started with her Smart Podcasting Skills course. Throughout 2012 I have released one new podcast each Friday with a new guest each week.
My podcasts are twenty to thirty minutes long and share insights from each entrepreneur's perspective. I chose the half hour format because one hour seemed just too long when I wanted to listeners to subscribe and listen to the new episode each Friday. I also have a slightly different format in that I turn each one into a blog post and make it downloadable directly from there by using a free WordPress plugin called PodPress.
I have never seen anyone do what I am doing by featuring the podcast on both my blog and on iTunes. I believe that this marketing strategy is ideal for ensuring the most accessible means of finding my show. I also include additional information within my blog posts that make visitors even more interested and likely to check out the entire series and subscribe on iTunes. Each week more and more people are doing just that. On a side note, remember that the content you are creating with your podcasts can easily be turned into a product, a course, or even a book.
If you have been thinking about starting your own podcast series, there has never been an easier time to do this. Choose a topic you are knowledgeable on, set up your free account over at iTunes, and start podcasting. You can do each episode by yourself, interview guests informally as I do, or come up with your own format, and then enjoy the new stream of listeners and prospects who will find you when they are searching by keyword on iTunes.
Get started right away by learning from Kelly McCausey, the foremost expert in entrepreneurial podcasting. Sign up for my weekly podcast by going to Connie Ragen Green on iTunes.
Visited 1 times, 1 visit(s) today