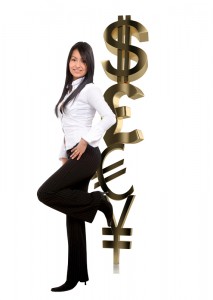 In 2008 I came out with my original 5 Pronged Approach™ to building a profitable online business. This concept was well received by people everywhere, and many have now credited me with changing the way they approach online marketing and the daily tasks and activities associated with running a successful business on the Internet especially content creation online.
Over the past couple of years many things have changed, including the way content is distributed and disseminated among those who are most likely be searching for more information on the topic. The result is that most of us have made major changes to the way we go about our business day to day.
This is my all new 5 Pronged Approach™ for 2014. I will explain each prong so that you can begin implementing this right away for your own online business and your online content creation.
Blogging/Writing and Publishing Books – Your blog is your 'Home on the Internet'. This is where you share more about who you are, what you do, and how you serve others in your business. I have two main blogs; this one and the one at Connie Ragen Green.com.
Writing and publishing books in the natural offshoot for the content you are creating within your blog posts, and that has never been easier to do. With the advent of Amazon's Kindle and Create Space programs, you now have a way to get your ideas, information, and expertise out to the world. You can take a look at my published books here.
Short Reports – Previously I taught that article marketing was the second prong in my approach, but that all began to change at the beginning of 2011. Although I will continue to write and submit a few articles to the directories each month, my primary focus has been to shift my content over to creating short reports. These reports can be sold or given away, and will continue to bring you credibility, visibility, and income for years to come.
Teleseminars/Audio/Podcasts – Allowing people to hear your voice is the next best thing to meeting them in person. Use a variety of modalities to make sure you are heard discussing your niche topic on a regular basis. I believe in this so strongly that I am adding a second podcast series on iTunes this coming week. Subscribe to my podcast series here. Learn how to do your own podcasts from the person I learned from; Kelly McCausey has an excellent training on podcasting.
 Social Media, Forums, and Live Events – I started my online business during the 'Dark Ages', which means that there was no social media to speak of during 2006 and into 2007. I did spend time on a few forums at that time, and found out quickly which ones were worthwhile; these are the NAMS forum and membership site and the Earn 1K a Day forum.
I now recommend that you spend no more than twenty minutes each day on the 'Big Three' social media sites – Facebook, Twitter, and LinkedIn – and that you join one or two paid forums to connect with others. Attend live events whenever possible, starting with those in the city where you currently live.
Affiliate Marketing – I am now a 'Super Affiliate', which means that I can win many affiliate contests, drive significant traffic and sales to promotions I believe in, and earn more than five figures a month, every single month, from affiliate promotions. This all started in the spring of 2006, when I made my first affiliate sale and earned twenty-one dollars and sixty cents. I saw the possibilities and took off with this business model. I teach affiliate marketing to those who want to learn how to do this in their own online business.
Please take this information to heart, and know that by spending time each week with all five prongs you will be able to achieve your goals more quickly than those who simply get caught up by the next passing fad. It has never been a more exciting time to be online than it is during 2013, so get to work and make it happen for you. What do you need from me in order to increase your online content creation and reach the level you desire as an online entrepreneur?
Visited 1 times, 1 visit(s) today