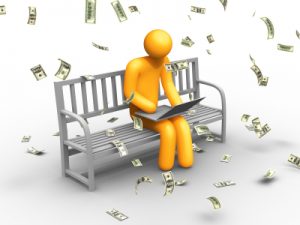 If you need help with WordPress, here are some tips that you can use today to improve your site.
Strengthen Your Footer. Make the best possible use of the space at the bottom of your theme to include important links, a short bio or other important information about your site. If there is a link back to the theme's creator, I recommend deleting it unless you have made a previous agreement with them to retain it.
Update Your Theme. Are your traffic numbers flat or falling? When's the last time you updated your WordPress theme? The answers might be related. If your theme no longer reflects the current branding of your company, then update or switch to a new theme.
Start Video Blogging. The current version of WordPress makes it extremely easy to post video content. I still use my Flip camera to record two or three minute videos.
Improve Your Permalinks. By changing the URLs for the articles on your WordPress website to include fewer (but higher value) keywords, you may be able to improve the ranking of those articles on the search engines. I've had great success with this strategy for several years now.
Leverage Your Images. Each time you upload an image, make sure to tag it with appropriate "title" and "alternate text" tags to assist your search engine rank. For example, this post uses the keyword phrase 'need help with wordpress'. The "title" is also what appears when someone tries to "pin" your image to Pinterest.
Enable Avatars. In order to make your commenting environment more personal, you can enable avatars in the >> Settings>>Discussion area of your dashboard
Check Your Site as a Visitor. If you're only viewing your site through your admin dashboard, you may be missing out if something weird happens to the display. Logout of WordPress then reload your site to verify.
Clean Up Your Comments. While plugins like Akismet do a good job of filtering out blatant comment spam, there are also other plugins to help you get rid of commenters who spam through their author URLs and comment links.
Knowing something about WordPress will make a huge difference in your business. These are just a few tips to help you get started. To learn more about using WordPress for your business, download this Special Report from WordPress expert Paul Taubman, "7 Essential Plugins for WordPress". Paul is also hosting a webinar training on Saturday, June 15 at 10 am EST. Sign up here for this complimentary training.
Visited 1 times, 1 visit(s) today