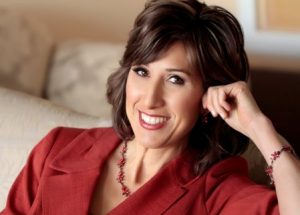 When I think of someone who has built an online empire over the past several years by sharing her ideas and insights with others, the person who comes to mind is Nancy Marmolejo. Viva Visibility is the company she is now known for, but I have known of Nancy since long before that time. In fact, it was in 2007 when she was sharing her insights into using MySpace (remember them?) that I first took notice and joined her list. That was the beginning of our relationship and I have seen her grow into a businesswoman so many look up to when making the decision to get started online.
Over the years I have learned so much from Nancy, and when I began running into her at live events we became fast friends. She usually has her adorable daughter in tow, and the two of them are memorable to everyone who meets them. She has a charisma and genuine personality that put people immediately at ease.
Nancy got her start by helping her father run the snack bar at the local flea market in Hayward, California, and credits him with being her first business mentor. She learned about customer service and running a business, as well as how to deal with people under a variety of circumstances and honor their uniqueness. Nancy's also a former classroom teacher, so I know that's part of why I can relate to her so easily. She loves to find the 'teachable moment' in her business and reminds me of what I love about working online with people from around the world.
During our conversation we discussed how you build the credibility and visibility you need to establish yourself as an online entrepreneur, and how you find the time to be organized and productive on a daily business in a world with so many distractions. She describes this as a 'streamlining' process. She is passionate about helping people to stand out in their field and establish themselves as an expert in their niche.
Nancy Marmolejo teaches a variety of programs, as well as being one of the most highly respected business coaches out there. Listen to our podcast and then decide for yourself. You may sign up to receive her free training on '21 Online Visibility Tips for Entrepreneurs' to learn more from Nancy Marmolejo.
Visited 1 times, 1 visit(s) today