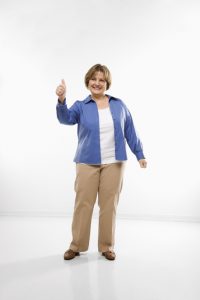 Are you creating 'multiple streams of online income' for yourself and your family? When I think about how I have set up and built my online business over the past few years I realize that I've created eight separate profit funnels that bring me multiple streams of income on a regular basis. This was not my intention in the beginning, but as I continued to learn and implement what was available to me as an online entrepreneur these were the eight areas I resonated with and added to my funnel one at a time. Each funnel brings me a profit stream that has helped me to be successful on the Internet with a lucrative business I can run from home, or from wherever I happen to be.
These Multiple Streams Of Income include:
Affiliate marketing
Local business marketing
My own products and courses
Services I offer to others
Membership sites
Niche sites
Amazon
Coaching
Affiliate marketing was the very first way I was able to earn money online. Because I had no product of my own and was just starting to blog and write articles, it made sense for me to recommend the products and courses I was benefiting from to others who were also getting started online. I earned my first affiliate commission in April of 2006 and have never looked back.
Then, because I was learning how to market on the Internet and honing my skills, I began helping a friend to market his insurance business and a family member get started as a handyman. This was my first attempt at local business marketing and since that time I have even created a course where others can learn how to do this as well. Small businesses everywhere need our help so they can stay in business and thrive in any economy.
By the end of my first year online I had created my first product and added this to my profit funnel. This first product was a four part course on how to use blogging and article marketing to increase your visibility, credibility, and profitability. It sold for ninety-seven dollars and taught me that having my own line of products would increase my affiliate income while also adding another stream of income to what I was putting in place.
Helping others get set up online led me to my next area of income production. Soon I was offering my services to others, such as installing plugins and setting up WordPress blog. Even though this involved trading time for money, I saw it as an opportunity to start outsourcing some of the tasks to others.
In 2008 I added membership sites to the mix. I learned that I could add information and training each month to a membership site and that many people would be willing to pay by the month to receive this information. I continue to use the membership site model in my business.
Niche sites soon followed, and I still enjoy the process of choosing a hobby or interest of mine and setting up a site that will earn income for years to come. There are so many possibilities for this. I even have family members who earn online income based on their interests in model trains, skateboarding, fashion accessories, and relationships.
In 2010 I wrote and published my first book, Huge Profits With A Tiny List: 50 Ways To Use Relationship Marketing To Increase Your Bottom Line. This book is available on Amazon and Barnes & Nobel in both paperback and Kindle formats. This led to my writing several more books as I saw the profit potential and personal satisfaction of creating an income stream with Amazon.
I also run a coaching program. I refer to this as mentoring, rather than coaching, for a few reasons. A mentor takes a few people under their wing and helps to guide them towards success. I only work with twelve people each year and love the way I can be a part of the progress someone makes over time.
Which of these profit funnels are you already using? I recommend making a study of what is possible as an online entrepreneur and then jumping in to get started.
Visited 1 times, 1 visit(s) today