Entrepreneurship Can Be Life-Changing
Moving towards entrepreneurship provides you the ability to control your own life and do what you are passionate about. It provides freedom, flexibility, and personal satisfaction. In addition, entrepreneurship allows you to be more creative and offers more to your community. Not only that, but the high innovation needed also makes technology easier and more convenient and adds more powerful and beneficial jobs to the United States labor market.
If you have entrepreneurial dreams, you are not alone — nearly sixteen percent of the American adult population identifies as entrepreneurs. With almost two hundred and fifty million working adults living in the United States, that's quite a lot of people who have the confidence to run their own business and take on the financial risk creating their dream.
While transitioning from employee to entrepreneur may seem like an overwhelming task, you will learn throughout this guide that it's not. That is something you are fully capable of doing as long as you believe in yourself and your idea and its ability to benefit those around you.
Learning exactly what it takes to become an entrepreneur, including the mindset, tools, resources, and understanding you need before you make the transition is vital to your overall success. This means many of those who fail simply started without the proper knowledge and understanding.
Discover Your Entrepreneurial Passion
You need to discover what type of business you want to build and why. There are many different businesses to start, but it is vital to ensure it is right for you. The more passionate you feel about an idea, the more likely you will be successful. This is because you are more likely to do the consistent action required regardless of how you feel or how hard it may be to do the work.
Figuring out your business idea entirely before leaving your job or making the leap to full-time entrepreneurship is vital to your success and safety. Most people need money through a job to support their life, and most businesses require some start-up costs to get started. So unless you can support yourself, it is always better to hash out your business idea before making the leap.
A few ways to discover your entrepreneurial passion:
The best place to start when starting a business is the skills or strengths you already possess. However, this doesn't mean other ideas are out of your reach. You are more likely to be successful where you already possess skills. Write down at least three to five different skills you know you have and rate your enjoyment of each. The one with the highest rating is the one you should spend the most time on by researching all the avenues you can go down.
Highlight Your Values and Morals
Another area to recognize is your personal values and morals. If your business idea doesn't align with them, you will unlikely take action. For example, just because you know the business idea is profitable doesn't mean you should take action. Profitability is only one of the many essential components needed to start and operate a business successfully.
Use the Power of Visualization
Before you make a final decision, it is imperative to visualize it. Imagine what your life will look like not only when you are successful but also as you are starting it. If you don't enjoy what that looks like, you need to be realistic and recognize that you will likely struggle to reach the finish line. In other words, the business idea you pick should make sense for what you want your everyday life to look like. For example, suppose you can't imagine yourself batch filming, editing, and using social media almost daily. In that case, you might want to avoid becoming an influencer or starting a YouTube business.
Each week set a goal to learn or try something new. If you don't know what business you want to start yet, you likely haven't learned what you are passionate about yet. Take this time to learn about new things in different areas you have yet to learn about. Look to your skills, values, and morals and see if there are niches or categories
you have yet to discover, and allow your creativity to shine.
Give each of these things a try for an entire week before you move on. Learning can be complex, but that doesn't mean it can't be your future passion. As you try these things, remember you won't be perfect. Likewise, perfection or being great at something immediately does not mean it's the ideal match. Moving towards entrepreneurship requires patience and a willingness to persevere.
As you think about what business you want to start, ditch the negativity and don't let your lack of knowledge or current skills prevent you from trying. As you get started, you will get stronger and learn more. Often, taking the leap is all it takes to be successful, as it is the best way to gain experience and learn more.
Don't let your dreams of becoming an entrepreneur be destroyed due to picking the wrong business for you. You have the time now to discover what you are genuinely passionate about. However, it is always good to set a deadline to make a final decision. This way, you can't use this as an excuse as to why you can't make the leap.
Understand the Legalities of Business
Once your business idea is developed, it is essential to understand what it takes to run it legally. Many believe this can be a complicated and overwhelming step. However, it is probably one of the easiest things you can do. Most of the information to do this can be found on your local state and county government websites.
There are different requirements for your business depending on where you live, so it is important to review these websites before you get started. Avoid missing any critical information, as it can shut down your business before you can even get started. Get your data from the right people and experts, not your best friend, mom, or an acquaintance cousin unless they are experts.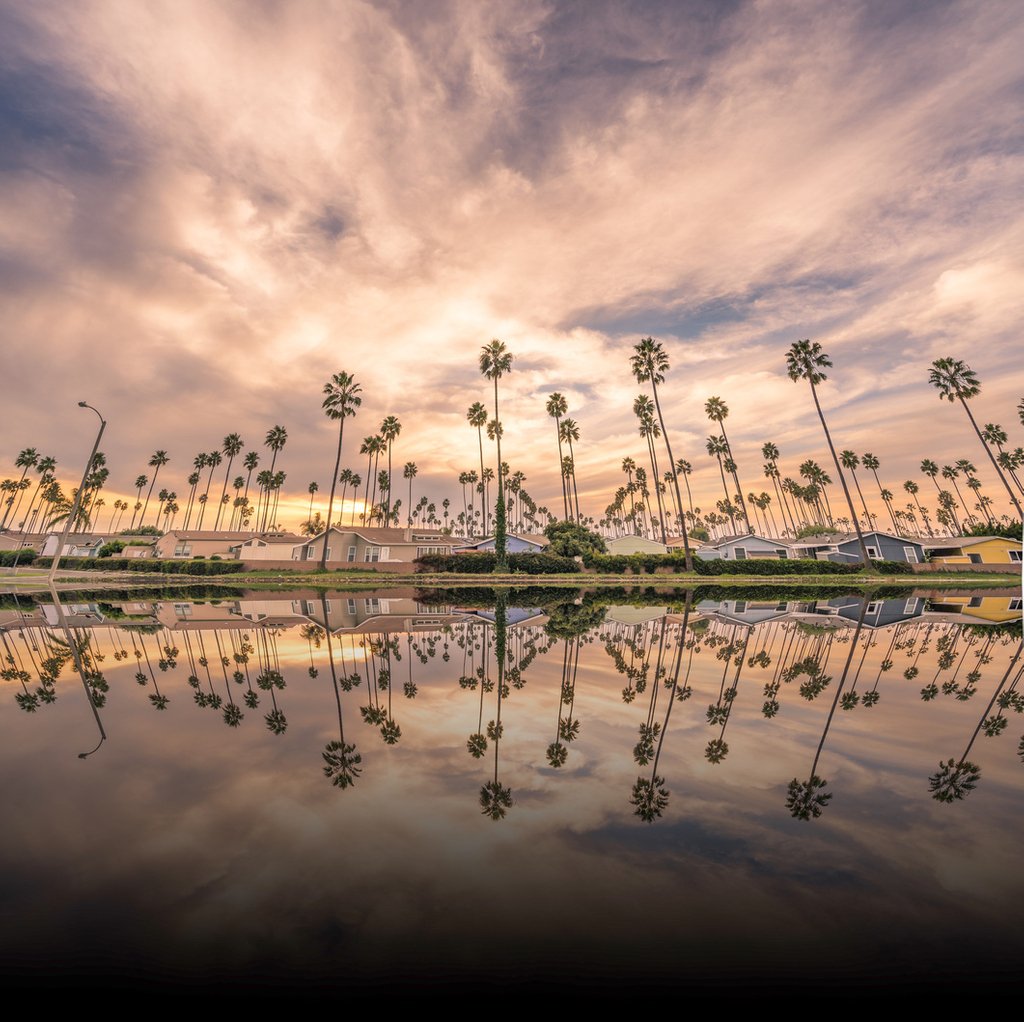 Here are six things to do to run your business legally as you're moving towards entrepreneurship:
Determine Your Legal Structure
Sole proprietorship, limited liability company, partnership, and corporation are four of the most common types of legal business structures to choose from. Your goals and needs as a company will determine which one you pick. For example, if you expect to have many employees, then a limited liability company. On the other hand, you can start as a sole proprietorship to make all the decisions yourself and plan to have minimal employees.
Business licenses are required in most cities and counties throughout the United States. Even sole proprietors need to register their business names in many states to get started. Business licenses also protect your creditability and safety as a new business owner. For many entrepreneurs, registering a "DBA" or doing business is all you need to get started. However, if you want to form a limited liability company, you will need to submit more paperwork and pay the appropriate fees when you file with your state. Research your local government websites to learn more about what type of license or permits are required for your type of business.
Register for an EIN Number
Corporations, partnerships, and limited liabilities must register for an EIN or employer identification number. If you are running as a sole proprietor, you can use your social security number. However, you can still opt for an EIN if you don't want to use that number for business needs. You can register for an EIN with IRS.
Understand Tax Requirements
Depending on the legal structure you pick for your business, you must learn what taxes you need to pay. This includes federal, state, and county taxes. Those who operate as a sole proprietorship and independent contractor will be required to pay different taxes than an employee, limited liability corporation, or partnership. It is always best to seek an accountant to be sure you find the correct information and pay your appropriate taxes.
Whether you plan to work by yourself forever or run a limited liability corporation, you need the right business insurance. Purchasing insurance can protect you from the bumpy road of entrepreneurship. Getting the right insurance is especially important if you sell products. If you were to harm someone, even unintentionally, this can have many consequences that can wreck your business. Companies like Embroker can make finding the right insurance for you and your business needs easy, stress-free, and affordable.
While this step is not something you need to finish right away, you should understand it before transitioning from an employee to an entrepreneur. The most important area to understand is taxes, as it will likely be a different experience for you. Mistakes cost you time and revenue that can be difficult to pay as you are just getting started. Learning this information now and getting it ready for your first day of business is vital to your overall success as an entrepreneur.
Learn Finances and Proper Accounting Systems
A lack of finances, improper cash flow, or understanding of proper accounting techniques for businesses are the most common reasons, beyond a lack of market need, that contributes to many businesses' failure within their first year. Nearly twenty percent of new companies fail within their first year. This means understanding finances before you get started ensures that your business grows sustainably. Moving towards entrepreneurship requires a different way of thinking about money.
Here are a few financial tips to keep in mind as a new entrepreneur:
Adopt Proper Accounting Tools and Systems
Tools like QuickBooks Online, Wave Accounting, and FreshBooks make accounting and managing finances more manageable. However, just because you don't have any revenue coming in doesn't mean you shouldn't be keeping track correctly. This is the first thing you should be doing as you will probably have plenty of expenses. These expenses are essential to keep track of to file your taxes correctly. You don't want to be paying taxes for profits you don't actually have if you didn't account for expenses. This means you should report your business's expenses even if you don't have any current revenue streams.
Open a Business Bank Account
Don't use your personal bank account to start a business. This can make it more challenging to keep track of your expenses. Instead, it is always best to transfer the money you plan to use on your business to a separate account. This way, you can be sure you stay on budget for both your personal and business needs. I've developed an excellent relationship with my bank and enjoy concierge benefits like having someone come to my house to complete transactions in a private setting.
Determine Your Start-Up Costs
Please don't jump right in without knowing what it costs to operate. As you should know by now, poor money management is one of the most common reasons entrepreneurs fail. This can easily be solved by taking the time to do your research to learn your requirements. Also, don't forget to add a budget for emergencies and mistakes or other obstacles that could cause challenges. As a new entrepreneur, you should never expect to do everything correctly the first time. If you want to protect yourself, plan for it by adding a cushion to your budget.
Budgets ensure you complete important projects not only on time but with the right quality and value your audience expects. A proper budget is also essential for your escape plan that you need to prepare before leaving your job. Budgets ensure you save the right amount of money required to not only cover your personal expenses but your start-up costs and other business fees too.
It is vital to grow savings, not just personally, as an entrepreneur. This is because you now need to save for your personal and business expenses. Experts suggest a savings of six months or more should you need to survive on it temporarily. However, it is more advantageous for a new entrepreneur to save a year or more expenses, depending on your industry.
Again, most businesses take at least three years to see a profit. This means you might need to stay at your job longer or do everything you can to save for the transition. Lowering your budgeting needs and even a part-time job for a short period can make this easier. While it may not be something you want to do forever, it can speed up the transition.
Hire a Bookkeeper or Accountant
As a new business owner, finances or accounting can be overwhelming and difficult to understand, which is why it is always best to grow a budget that allows you to hire the right people for the job. Accountants take the time to truly understand the laws to protect yourself and be sure you are not overpaying or underpaying your tax. Not only that, but an experienced professional can ensure you have the capital to grow a long-term business.
Don't let financial problems get in the way of you becoming a successful entrepreneur. With these finance tips and the help from professionals, you can be sure you do what is suitable for your business, community, and government. Sound finances can also ensure your success for a lifetime and prevent you from becoming a common statistic. Moving towards entrepreneurship will be life-changing. You've got this!
I'm author, publisher, and entrepreneur Connie Ragen Green and would love to connect with you. If you are new to the world of online entrepreneurship please check out my comprehensive training on how to set up Funnels That Click and learn how to gain an unfair advantage when it comes to building a lucrative online business.
Visited 1 times, 1 visit(s) today