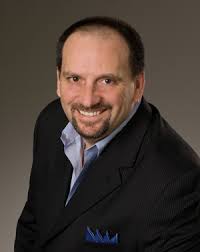 I first met Michel Fortin, copywriter extraordinaire, in 2008 while I was attending my first live event. It was the Big Seminar in Atlanta, and Michel and his new wife, Sylvie, had just come down from the stage after presenting to a crowd of over two thousand people. Within a few days I had been invited to join a Mastermind with him and many others that had been put together by Armand Morin. Michel's input and help over the years definitely made a difference in my early success as an online entrepreneur.
In 2010 I won an affiliate contest with Armand and Michel's help with my sales copy was part of the prize. During a twelve hour period in a hotel suite in Atlanta he and the others put my business under the spotlight and recommended changes that would ultimately get me on the track to success.
Fast forward seven years and Michael continues to be a force in my life and in the world of copywriting. We connected in person again while both speaking at an event in Toronto, Canada, not far from where Michel lives in Ottowa.
During this podcast interview he shares how he got started with writing sales copy for doctors and other professionals, what is most important in this process, and how newer online entrepreneurs can begin by writing their own copy. He also discusses how we are always able to better sell ourselves and our products through third party endorsements.
Michel was in sales as a young man and had to learn how to get over the fear of rejection. He did overcome this fear by writing lead generating sales letters. The prospects would call him to set up an appointment, and at that time they were already pre-sold. That's when he connected with doctors who wanted him to write sales copy and advertisements for them to be able to sell their services. He dubbed himself the 'success doctor' and went on to write some of the most effective copy ever developed for this purpose. He credits this type of specialization with his early success and recommends narrowing your focus for best results.
You will enjoy this podcast and get to know Michel much better. For some of the top books on the topic of writing sales copy for your information products check out these books. Find out more about what Michel is doing at Workaholics 4 Hire.
Subscribe To My Podcast Series On iTunes
Visited 1 times, 1 visit(s) today