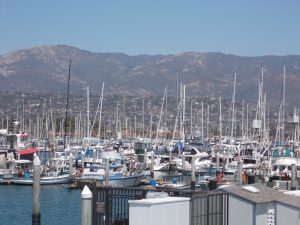 Marketing lessons for online entrepreneurs can come from most anywhere. During a recent Retreat I hosted in Santa Barbara our group made keen observations related to many businesses, including the Farmer's Market, a weekend holiday festival, and even the hotel where we were staying. It turns out that marketing is the one aspect of business that can make a huge difference in your bottom line.
We visited the Farmer's Market on a Saturday morning to get our in the fresh air and purchase some flowers and vegetables. Over the course of two hours we met many small business owners and entrepreneurs who depend upon this venue for their livelihood. It was interesting to observe their unique approaches to marketing their goods and selling them to others.
Some vendors offer a free sample of what they are selling and we sampled strawberries, peaches, and cheese, whereas others had no such offer. One man talked our ears off about himself and the book he was writing, and never took the time to tell us more about what he had for sale!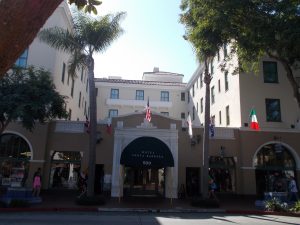 It was the weekend of Summer Solstice (June 20-21) and the city of Santa Barbara sanctions a Solstice Parade through downtown and a two day long fair in a park at the end of the parade route. Our group attended the parade and then had a meaningful discussion about how the city gets the word out to others, both locally and to those living out of the area. They depend on local magazine and newspaper marketing, and do very little to entice those from other cities.
The hotel where I was hosting the Retreat, the Hotel Santa Barbara, does an excellent job of marketing themselves to the world. You can read about this establishment far and wide, and that is why they are always sold out or filled close to capacity.
What about your business? Are you marketing and selling in a way that will increase your bottom line steadily over time?
Visited 1 times, 1 visit(s) today