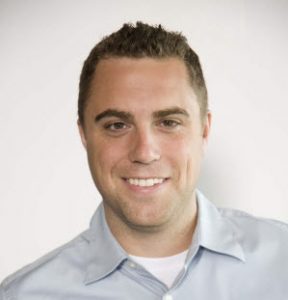 This week I interviewed online marketer Mark Thompson, Digital Kickstart CEO and all around great person to know if you are building an online business as a new entrepreneur. He is originally from New York and now lives in North Carolina. After studying business management in college he accepted a job as a marketing assistant with a technology company, where he was soon assigned the task of managing an AdWords campaign for them. With no experience at all in this area they handed over a sixty thousand dollar a month budget to him and he got busy with 'on the job' training to learn how to effectively manage it all. Soon he began to figure out which ads converted well, and after about six months he learned more about SEO and social media as well.
His next position was in a marketing agency where he describes being in the trenches as an Internet marketer. This position lasted for five years and he learned the ropes, even though he was ultimately let go from that company. Almost four years ago he made the decision to venture out on his own as an entrepreneur, and now he is involved with information product creation, email marketing, list building, affiliate marketing, and joint ventures, which is how I came to know him back in 2014.
Mark is an excellent communicator, and this has led to him being able to easily connect with the right people to make things happen. He explains his strategy for building relationships that lead to solid friendships and productive joint ventures. This is most definitely a 'people' business, for sure.
We then discuss Easy Video Sales Letters, Mark's most popular and successful training to date. He shares the power of using video in your sales letters and why this program is so simple to use. I share that I am not a technology wizard and appreciate the fact that he created this with the end user in mind.
I also highly recommend Mark's Publish Vault program for driving more targeted traffic to all of your websites..
Please leave a comment here after you listen to this podcast.
Subscribe to all of my Calls in my Online Marketing Tips Podcast Series
Visited 1 times, 1 visit(s) today