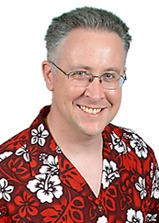 I thought this was a great question because it shows the difference in mentality between people trying to make money online versus people trying to build a business online. People who want to make money online typically want to pluck the lowest hanging fruit with the least effort. People who want to build a business online look to harness processes that don't fade with time. What does this have to do with the question at hand? Everything!
SIDE NOTE: For those of you who can't wait for the answer to the question, the answer is "Both!" You should use your Kindle books to both make money and build your list.
By the way…
Amazon's Kindle is now the Web's #1 active marketplace for ebooks. Not only is it a great place to get readers, make sales, and build up your credibility, but it's also a great way to take a real-time pulse of what's popular, hot, and trending in hundreds (if not thousands) of niches.
So if you want to use Kindle books to leverage your business, here are "10 Specific Ways To Make Money and Build Your List With Kindle Books!"
1. Sell the book! (make money)
Your #1 way to make money with your Kindle book is to sell it! All the other 9 strategies will fall right in line if you just concentrate on methodically making sales.
2. Include link(s) to a free video in the book (opt in)
Any time you can offer a video that either gives people a shortcut or a visual representation of what you teach, a significant percentage of them will jump at the chance to watch the video. Just ask them to sign up with name and email before viewing it.
3. Upsell a course or coaching based on the book (make money)
Whenever you teach anything, a certain number of people will want to have you teach them how to do it personally. They enjoy the contact with you and the accountability a course or coaching creates.
4. Include links to your other products / books in the book (make money)
This sounds like a no-brainer, but most authors LEAVE OUT links that can make them money. Put "add links to my other products" on your checklist of things to do before publishing your Kindle book.
BIG TIP: you can always go BACK to books you've already published and ADD links to new books as you create them. There's no rule that says you can't add those links to an already published book.
5. Included affiliate links to relevant products and services in the book (make money)
If you don't have your own products, services, or other books, you can still make money with links in your own book. You simply include links to relevant products that make sense in the context of the book.
AVOID BIG MISTAKE: Do NOT just include a bunch of links for the sake of including them. The affiliate links you share should make sense and be extremely relevant.
6. Offer free updates / free revisions of the book (opt in)
If your Kindle book will require some periodic updates, why not offer to give free updates to those who've already purchased it. Make the offer at the end of your book and have them opt-in, or even send a copy of their receipt so you can send them copies when you update the book. Most will NOT buy the updates, so this is a great way to hook people into your list.
7. Include a link to your affiliate program (opt in + make money)
If you operate an affiliate program for your other products or services, telling people about it in your Kindle book can be an excellent way to build your affiliate list and have them make sales for you. Though obviously not appropriate in all cases, it works great in the right circumstances.
8. Include a chapter from another book with a link to buy (make money)
This is pretty self-explanatory. Include a bonus chapter to the "next" book at the end of your current book with a link to buy it. If you don't have another book yet, go back and update your current book when you do come out with the next one.
9. Offer a free subscription to your newsletter / blog updates (opt in)
Some of the people who like your book would like to keep up with you. If you don't want to do a regular newsletter, then offer people the option of following you on Twitter or Facebook.
10. Create another book and promote it to your opt-in list (make money)
The real leverage with Kindle in terms of money and subscribers comes from publishing MULTIPLE books. Very few people make significant income with a single book. The old saying of "publish or perish" holds doubly true on Kindle.
The bottom line is that making money and building your list with Kindle books are inextricably linked. You can't really do one without the other and, frankly, why would you?! And when you consider the sheer magnitude and marketing power of Amazon and Kindle, there's never been a better time to start.
By the way, if you want to get your first – or next – Kindle book written and published in a week or less, I can show you multiple strategies for doing that! You just CHOOSE the method that fits your style best, and then knock it out. Fast, simple, and easy! Check out http://eBookWritingProfits.com
Jim Edwards
Selling online since 1997, Jim is an Internet Marketing Expert, Author, Elite Mentor and Coach
He specializes in helping individual entrepreneurs, small business owners and authors to understand how to use technology to build your online business.
Jim is the author of dozens of ebooks, hundreds of webinars, over 1,000 blog posts and articles.
His flagship eBook "How To Write and Publish Your Own eBook… in as little as 7 Days" – newly revised and updated with V2.0 – has been helping book and ebook authors create their own best-selling ebooks since 2001! Get more information about Jim and how he can help you get more readers, make more sales, and skyrocket your credibility here => http://eBookWritingProfits.com
Visited 1 times, 1 visit(s) today