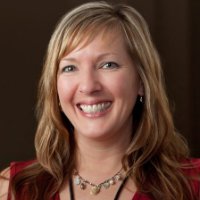 Lynn Terry, internet marketing pioneer, is my most recent guest for the podcast interview series. She is one of the original online marketers, having come on to the internet nineteen years ago! She was quite young at the time and wanted a way to create a business she could run from home or from wherever she happened to be. With two small children at home this business model proved perfect for her goal. I have been inspired by Lynn since first hearing about her when I came online in 2006, and today I am proud to call her a colleague and a friend. When she agreed to be my guest for this podcast I knew it would be an epic conversation.
I believe that Lynn shared incredibly valuable advice and tips during this interview. She is sincere in wanting to help others, especially online entrepreneurs. She teaches how to be successful with a variety of models, including affiliate marketing, and was the first person to be dubbed a "super affiliate" by others in the industry. This truly resonated with me and I set out to learn as much as I could on the topic from Lynn early on in my own career.
If you want to get clear about what online marketing is all about, and to hear sage advice and wisdom from someone who has seen it all, you will love this interview. Get ready to take some notes, especially when we discuss what has changed over these past nineteen years and what to focus on if you are just getting started in business.
If you've been following me for any time at all you know that I love niche sites. Much of what I learned came from Lynn's Niche Success Blueprint training. I highly recommend that you go through this training and implement everything she is teaching you there. Knowing how to do this will impact your business in a powerful and lucrative way.
Subscribe To All Interviews In My Podcast Series
Visited 1 times, 1 visit(s) today