List Building Tips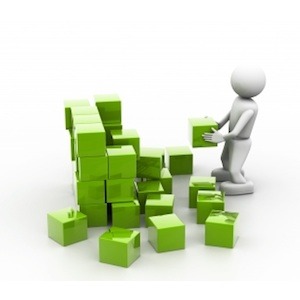 As a business owner you have many assets, including your land and buildings, your inventory, your staff, and your intellectual property. But have you ever stopped to think about your list? The list, or database of your clients is the most profitable asset your business will ever have. Hopefully you've been adding email addresses to the names, physical addresses, and phone numbers so that you can reach out to your prospects and clients with just a moment's notice. Here are some list building tips that will be helpful to you as your business grows.
Building your email list will ensure that your business grows steadily over time. But there is much more to it than that. Your list will also provide feedback as to what you have to offer, saving you a tremendous amount of time and money. Additionally, an email list allows you to reach out to new prospects and existing clients without having to see them in person or send them a costly direct mail piece.
Danielle wrote to ask me about how she could start building a list for her brand new business. She has started a company that works directly with people who have retired and are in need of additional income. In order to reach these people she has started a blog, has written a book that's available on Amazon as both a Kindle version and in paperback, and is starting to visit local groups to share her message.
This is an excellent start, but I would also encourage her to start building an email list from the very beginning. You can get started with a reputable and accepted autoresponder service called Aweber for only one dollar. This service creates the html code you need to easily add an optin box to your blog or website. When visitors come to your site you can offer them a short report on exactly how you intend to serve them in return for their name and email address. Over time you will stay in contact with these people and move them from visitors to prospects to clients.
One point I should make here is that by using an autoresponder service you are providing a way for people to join your email list that fully complies with federal law and the CANN-SPAM Act. A permission based list is the only way to do business in a legal and straightforward manner that protects your reputation.
If you have written a book, even a short one to be used as a lead generator, be sure to include a page at the end where your readers can go to your site and opt in to your list. Otherwise you will have missed a great opportunity to further engage the people who purchase your book.
When you create, or have created for you a website for your business, you will also add an optin box there. Anywhere your name and/or your company name appears online or in print should include this form so that list building becomes the way you generate more business on a daily basis.
Other ways to build your database list include posting videos on a YouTube channel, hosting an audio that can be turned into a podcast series on iTunes, and paying to run an advertisement in local print publications – such as this one – and in magazines and on Facebook. All of these methods work well to get your name out to the world with the message of how you are serving others.
You may also want to partner with complimentary service providers to spread the word about what each of you is doing in the community. I have seen this work extremely well in the trades, with plumbers sharing information on a local handyman and carpenters sharing painters they recommend. It becomes a type of 'coopetition', with everyone cooperatively competing to bring in more business for everyone over time.
I hope you can now see the importance of building an email list for your business and that you will begin using some of these proven strategies right away. Years from now you will be glad you took this step when you see how much your bottom line has increased. No matter what happens in your industry or with the economy, your list will continue to be your most valuable asset. There is an excellent training, of which I was a part of, through NAMS called the 30 Day List Building Challenge that I highly recommend.
Visited 1 times, 1 visit(s) today